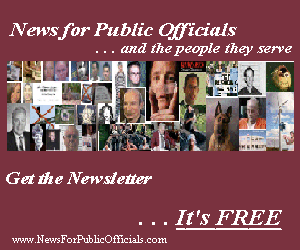 A few of Jan's most popular articles

Think Your ID Is Secure? We Found It Online.

All across America, county offices are succumbing to the demands...

A Kentucky couple's home was stolen twice before they even knew ...

Affiliated Computer Services, Inc. (ACS) is a worldwide data management company whose contracts include county clerk offices across America...

Attention, shoppers: Texas will be closing in 10 minutes..

If there had been time, that would have been an appropriate headline all over Texas today...

Mrs. Comer is sort of a legend among abstractors in this state...

I've just read "Business, bureaucrats hope lawmakers trump Abbott's SSN rule" in Legal News Online...

Online Records. It's YOUR Fault.

It shouldn't surprise me, but does, that the main focus of online record control has turned into a colossal blame game...

Thank You For Coming. Now Beat It!

Remember those little circular diagrams from science class?

Down the River with Darwin Deason

Affiliated Computer Services, Inc. (ACS) founder Darwin Deason is at it again...

I'll say it. In all of Texas there is less than a handful of people interested in American security...

Governor Perry's Colossal Abuse of Power

Turns out Texas Governor Rick Perry may have had ulterior motives...

I know who you are. I know who you married and where you two live now and even where you used to live. I know which bank...

Darwin Deason, I have a confession ...

Dear Darwin, I have a confession to make. I found your Social Security number online...