Famous People from Midland County Texas
James Zachery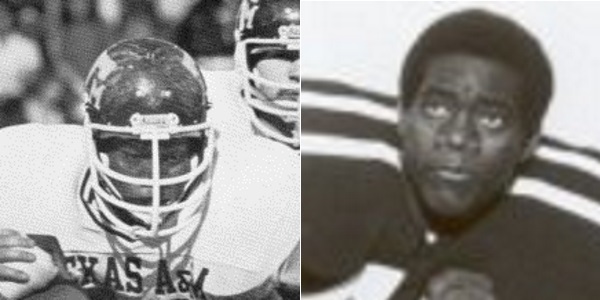 James Zachery was born August 27, 1958 in Midland Texas. He was raised in Midland and played football for Midland High School. He was a linebacker for Texas A&M. Zachery gained fame professionally in the Canadian Football League. He was an 11th round draft pick of the New York Jets in 1980. After his release by New York, he signed as a free agent defensive lineman with Montreal in the CFL in September of 1980. His best season in Montreal was in 1984 when he recorded 9.5 sacks in 16 games.
After being released from Montreal in 1984 he joined the Edmonton Eskimos a year later. Zachery finished with a career total of 37 sacks and his career total of 7 blocked kicks is tied for fourth place on the CFL all-time list.
In addition to an impressive career in football, Zachary was also a talented actor, musician and songwriter.
James Zachery was murdered by a criminal gang in Midland, Texas on January 25, 1994. Ever the fighter, Zachery fought multiple gang members until he was felled by a stab wound and blow from a tire iron.
Zachery's brother, Samuel Zachery wrote in A Tribute to James Zachery, "he was whipping all of those cowards until Mable stabbed him in the eye with with a nail file and the old man hit him with the tire tool. She kept approaching him but he knew not to hit her." All of our lives we were taught not to strike a girl ."
17-year-old De-Vann Stewart was initially charged in Zachary's murder. Stewart was later sentenced to 20 years on a manslaughter conviction and a second defendant, Don Jackson, was convicted of aggravated assault and sentenced to 50 years in prison.