Indicted Clerk Defies Judge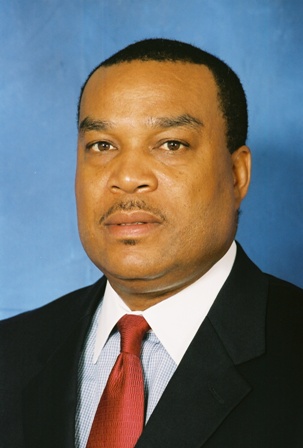 General Sessions Court Clerk TN Otis Jackson
Former Shelby County TN General Sessions Court Clerk Otis Jackson is lucky he wasn't jailed for contempt of court after he refused to follow a judge's orders. Now his official misconduct case will go to trial.

A state grand jury indicted the 51-year-old Jackson on four counts of official misconduct in July 2011. The criminal charges, each a Class E felony, involve allegations that Jackson coerced members of the clerk's staff into giving money to his 2012 re-election campaign.

In Fridays proceedings, he was supposed to enter into an agreement with prosecutors and get diversion which would have meant that if he stayed out of trouble for a year, the official misconduct charges would be wiped off his record. Instead, Jackson defied Judge Walter Kurt by repeatedly refusing to be sworn in. Even after whispered discussions with his attorney, the former clerk would not raise his right hand and be sworn in.

Exasperated, the judge finally asked, "Is there a problem? . . . you're the only person that I've ever run across that refused to be sworn in court, which is kind of odd and really inexplicable."

"I don't agree with these proceedings, I shouldn't be here, this is all some crap," Jackson replied. Finally, with the threat of possibly being taken to jail, Jackson did what he was told.

With diversion off the table, the case will go to trial in February. If a jury finds Jackson guilty, he could face up to 24 years in prison.
Jackson is one of nearly 100 elected officials and public employees charged with corruption in Memphis and Shelby County over the past decade.


Posted 10-29-12

Get the newsletter - Its Free

Sources:
General Sessions Court Clerk Otis Jackson indicted by state grand jury - The Commercial Appeal
Former Clerk Back Talks Judge, Forces Case to Trial - ABC News 24