ICE Most Wanted Featured Fugitive: Fabio Enrique Ochoa Vasco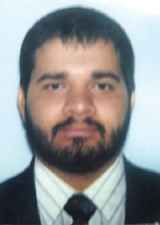 Fabio Enrique Ochoa Vasco
ALIAS: Carlos Mario Ochoa, Carlos Mario Vega Tobon, Juan Carlos Martinez Perez, Antonio Martinez, Kiko Ochoa, Kiko Chiquito
HEIGHT: 5' 4"
DATE OF BIRTH: 11/20/1960 or 1963
WEIGHT: 200
SEX: Male
EYES: Brown
PLACE OF BIRTH: Colombia
HAIR: Brown
PLACE OF LAST KNOWN RESIDENCE: Buenos Aires, Argentina; Guadalajara, Mexico; Brazil; Medellin and Monteria, Colombia


WANTED: Involved in drug trafficking since the early 1980s, is allegedly responsible for sending six to eight tons of cocaine monthly from Colombia to Central America for later importation into the United States for distribution.

Ochoa-Vasco has been associated with members of the Amado Carrillo Fuentes organization. He has a documented history of violence and should be considered armed and dangerous.

The U.S. Department of State is offering a REWARD OF UP TO $5 MILLION for information leading to the arrest and/or conviction of Fabio Enrique Ochoa Vasco.