Life in Ector County Tx 1850 to 1950
Ector County, Texas in 1937 to 1938 as pictured in archived government photographs, vintage postcards, old school yearbooks and newspapers.
Hudson Car Dealership Odessa Texas 1950's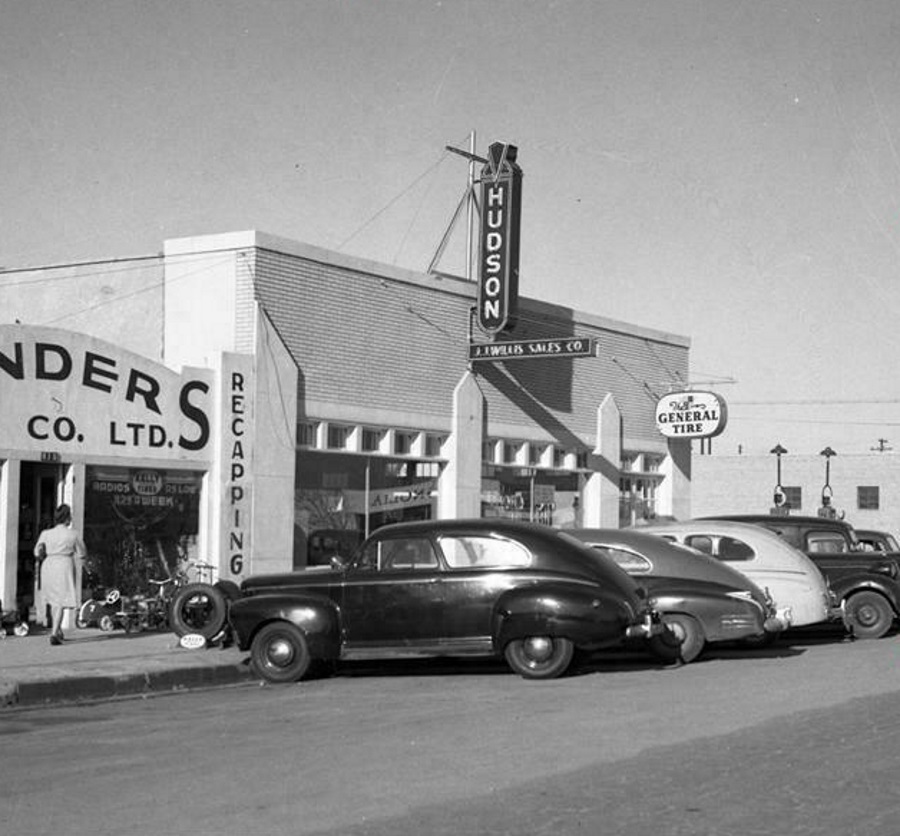 The Hudson Motor Car Company made Hudson and other brand automobiles from 1909 to 1954. In 1954, Hudson merged with Nash-Kelvinator to form American Motors Corporation (AMC). The Hudson name was continued through the 1957 model year, after which it was discontinued.
Resources:
Life in Ector County Texas 1850 1950
Books about Ector County People and Places


See Ector County Treasures (eBay)
What's your Favorite Book about a Texas County, Town, Person or Place? Here's our best reads list County by County