Famous People from Motley County, Texas.
Howard Graves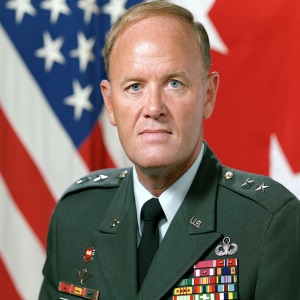 Graves was born in Roaring Springs, Texas on August 15, 1939 to Tommy J. and Velma Lee Clifton Graves. He graduated from Amarillo High School in 1957. In 1961 Graves graduated West Point and was commissioned as a Second Lieutenant. He earned a Rhodes Scholarship and spent the first three years in the Army earning a Bachelor of Arts Degree at Oxford. He was a participant in the Invasion of Santa Domingo and the Vietnam War. In 1991, Graves was appointed Superintendent of the United States Military Academy, a position he held until his retirement in 1996. Graves achieved the rank of Lieutenant General during his 35 years of service.
Graves later joined the Harry Guggenheim Foundation as a Director and in 1998 was visiting Professor, Lyndon Baines Johnson School of Public Service at the University of Texas. In 1999, he was selected to be the 11th Chancellor of the Texas A&M University System. During his tenure as chancellor, Texas A&M added three new universities to its system, Texas A&M University–San Antonio, Tarleton State University-Central Texas in Killeen, West Texas A&M University in Canyon, Texas. Graves battled cancer for several years, finally succumbing at his home in College Station, Texas on September 13, 2003.
Resources:


Books about Motley County People and Places


Books About Potter County People and Places
What's your Favorite Book about a Texas County, Town, Person or Place? Here's our best reads list County by County