Look Who's Talking about Texas History
Davick Services recommends the Facebook Group "West Texas History & Memories" for history, famous people, old photos, stories, unclaimed estates and genealogy of the Western Half of Texas . . . Check it out and join the conversation
Life in Howard County Tx 1850 to 1950

Howard County, Texas in 1920 to 1942 as pictured in archived government photographs, vintage postcards, old school yearbooks and newspapers.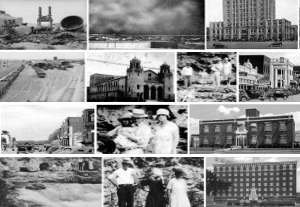 Tap the photo or titles below to view full size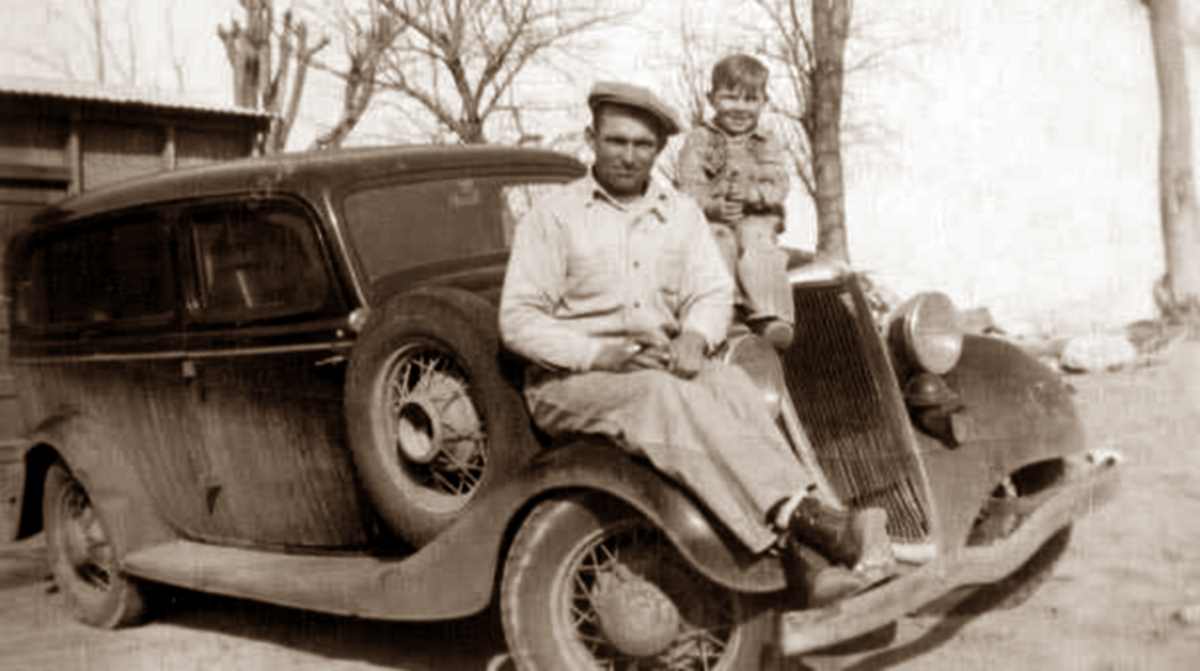 Clyde and Bill Davee in Forsan Texas in 1935
Large highly detailed photo of Ron Davee's father and brother sitting on the family car in Forsan Texas in 1935. Photo courtesy of Ron Davee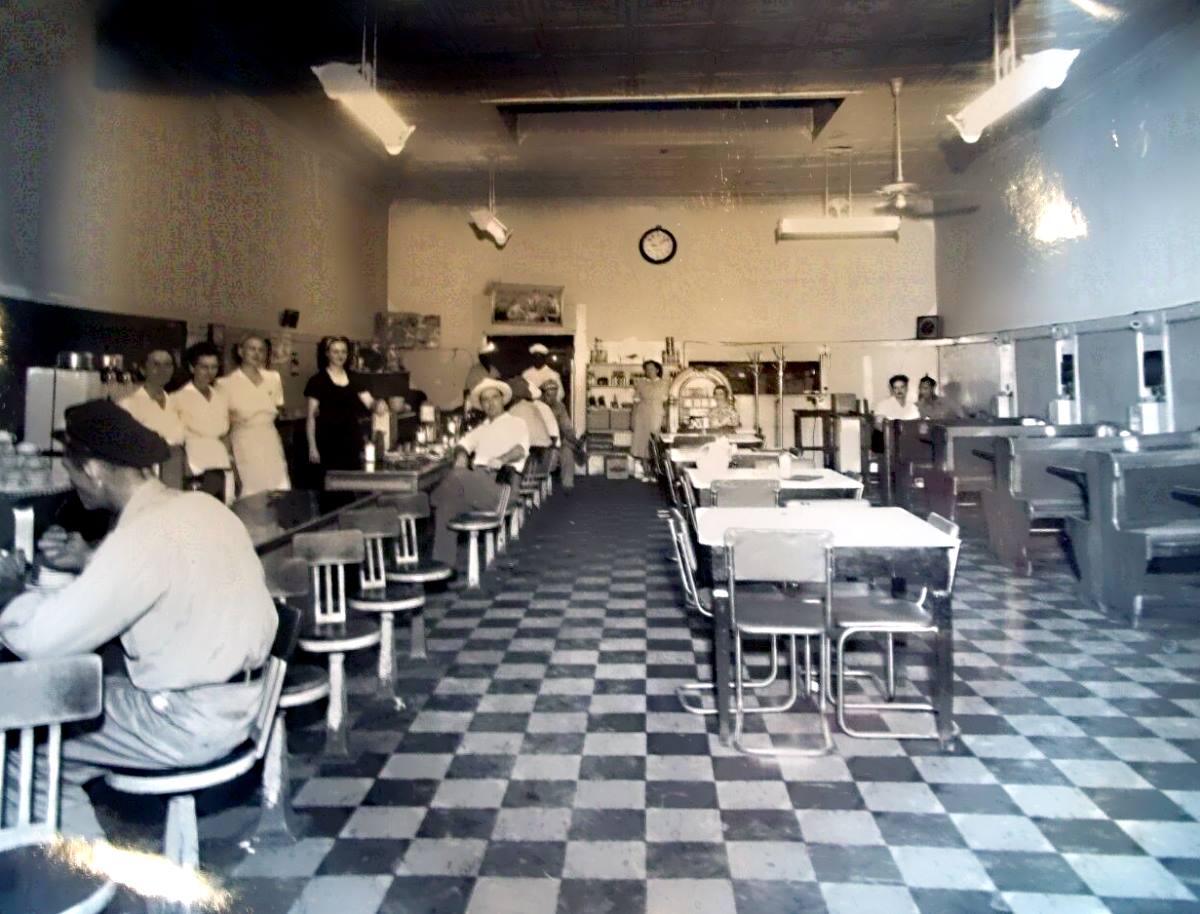 Big Spring Cafe in 1940s
Nice photo of a cafe in Big Spring Texas features several customers and the wait and cook staff in the 1940s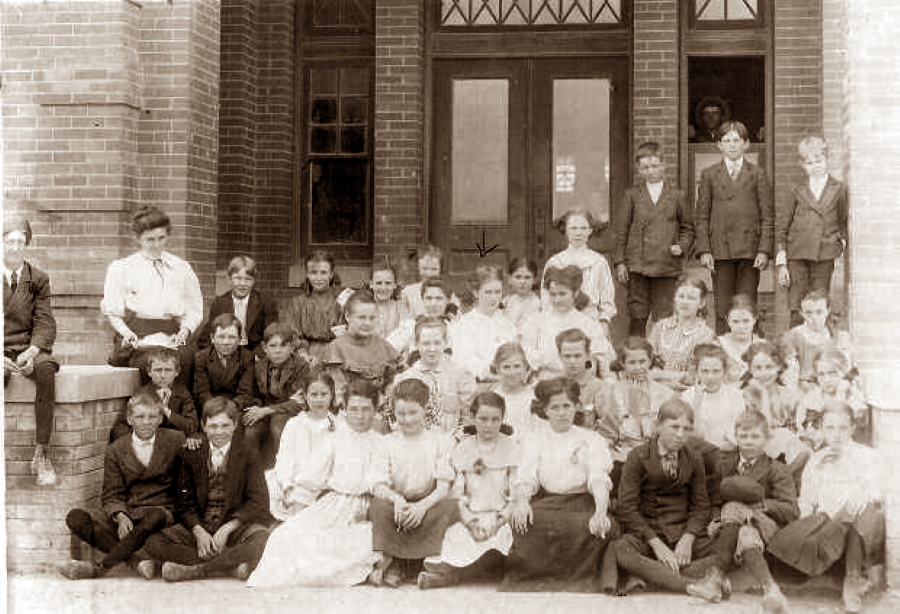 Fifth Grade Class 1902 Big Spring Texas
In 1902 forty six children and their teacher sat for their fifth grade class photo in Big Spring Texas.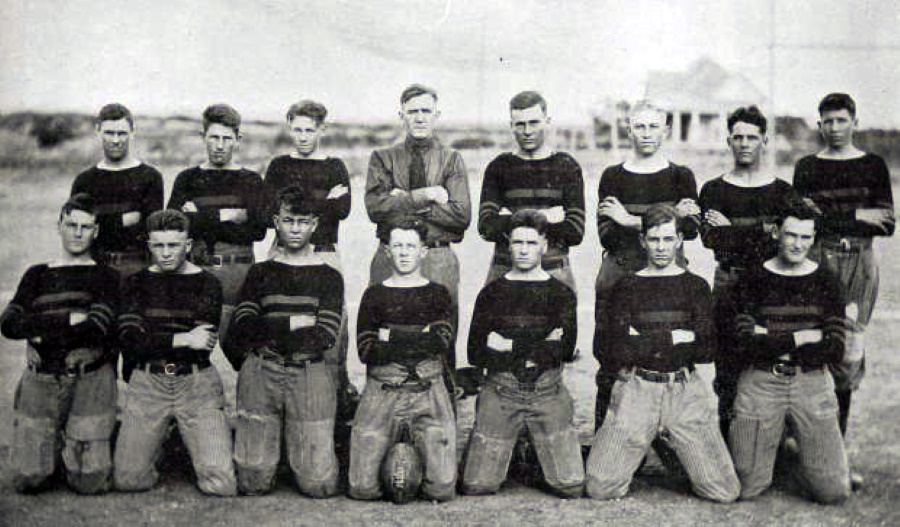 Big Spring High School 1919 Football Team
On the team (and probably in the photograph): Gill Alfred Barnett, Wesley Line, Frank Covert, Elmer Boatler, James Little ... read more see full size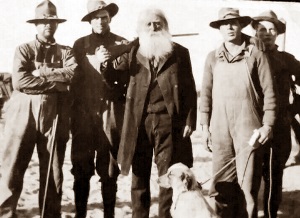 WW1 Volunteers Near Big Spring Texas 1917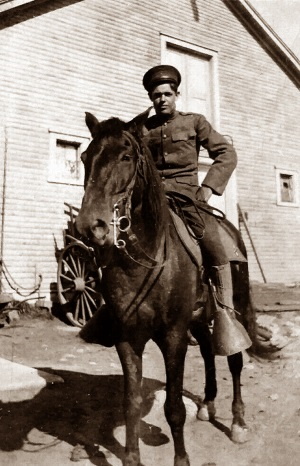 Mounted Soldier Big Spring Texas in 1918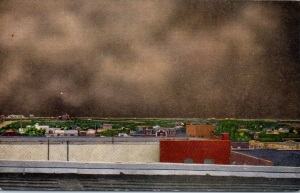 Sandstorm Big Spring 1930s Postcard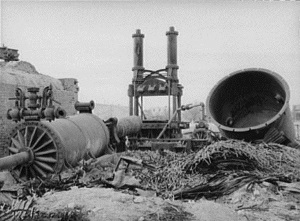 Wreckage of cotton gin and compress, Big Spring, Tx 1939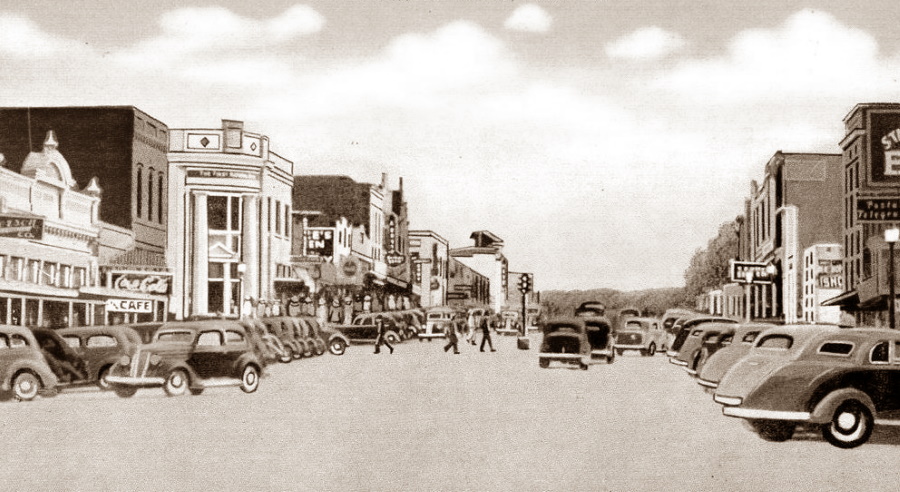 Big Spring Tx Street Scene1940s from Post Card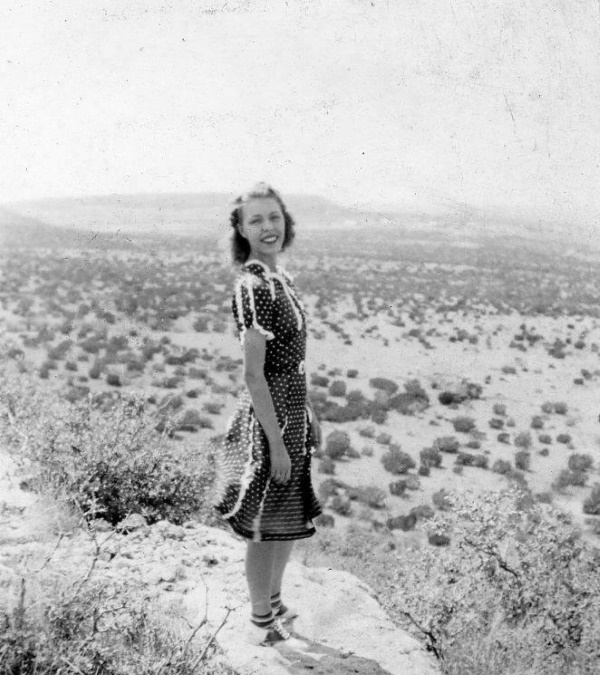 Young Woman Stands on Cliff in 1940
Sometime in the 1940s a pretty young woman posed at the edge of a cliff in Howard County.
What's your Favorite Book about a Texas County, Town, Person or Place? Here's our best reads list County by County