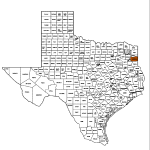 Property, Collectibles and Historical Artifacts in or near Harrison County - Marshall TX
Amazing Marshall Texas land, homes and cars for sale by owner at auction well below market value. Get great deals on East Texas land, homes, cars, jewelry, rare coins and collectibles found in foreclosures, tax sales, car auctions, storage auctions, unclaimed property and estate sales.
Featured Item from Harrison County Texas
Important: Tap or click the title (not the photo) for details on the items listed below.
Nearby Counties
Wood County Unclaimed Estates
Deceased Residents of Mineola, Hawkins, Quitman, Winnsboro, Alba, Yantis, Holly Lake Ranch and Golden Texas Left $106,757 in Unclaimed Money to Their Heirs.. . . see the list
Upshur County Unclaimed Estates
Deceased Residents of Gilmer, Ore City, Gladewater, Big Sandy and Diana Texas Left a total $107,009 in Unclaimed Money for their heirs . . . See the list
Camp County Unclaimed Estates
Deceased Residents of Pittsburg, Rocky Mound, Ebenezer and Leesburg Texas Left a total $42,803 in Unclaimed Money for their heirs . . . See the list





What's your Favorite Book about a Texas County, Town, Person or Place? Here's our best reads list County by County