Life in Hale County Tx 1850-1950
Hale County, Texas 1910-1939 as pictured in archived government photographs, vintage postcards, old school yearbooks and newspapers.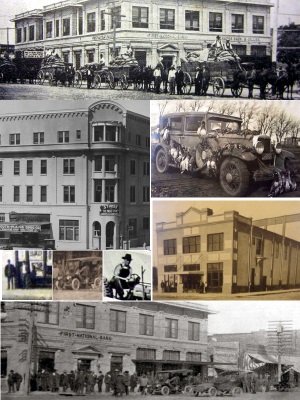 Click on the photos or titles below to view full size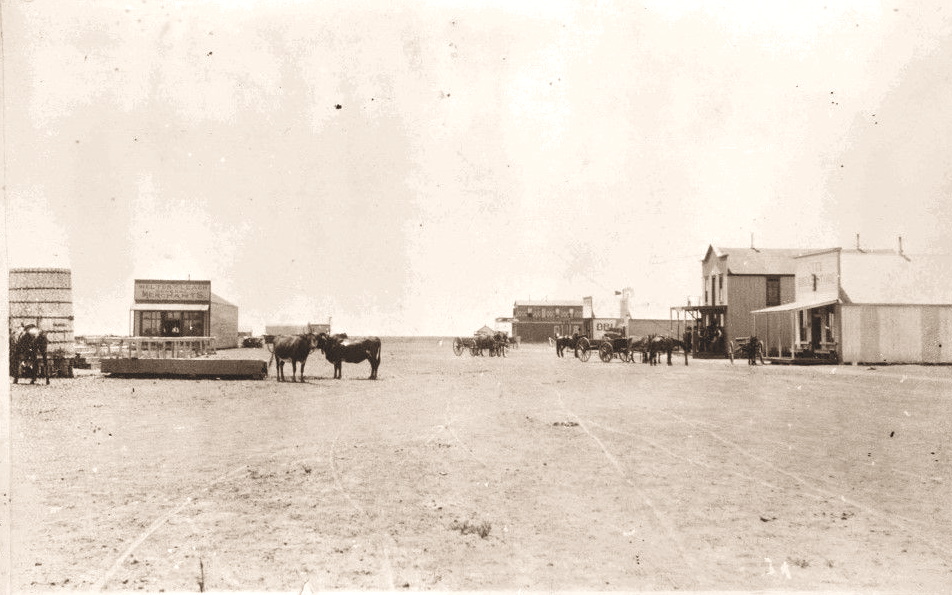 Plainview Texas in 1890
Photo of Plainview Texas in 1890 showing wide dirt street with cattle, horse-drawn freight wagons and Melton Leach Mercantile store. The idea of founding a town here began in 1886 when Z. T. Maxwell moved with his family and 2,000 sheep from Floyd County and established a farm . . . Read more and view photo full size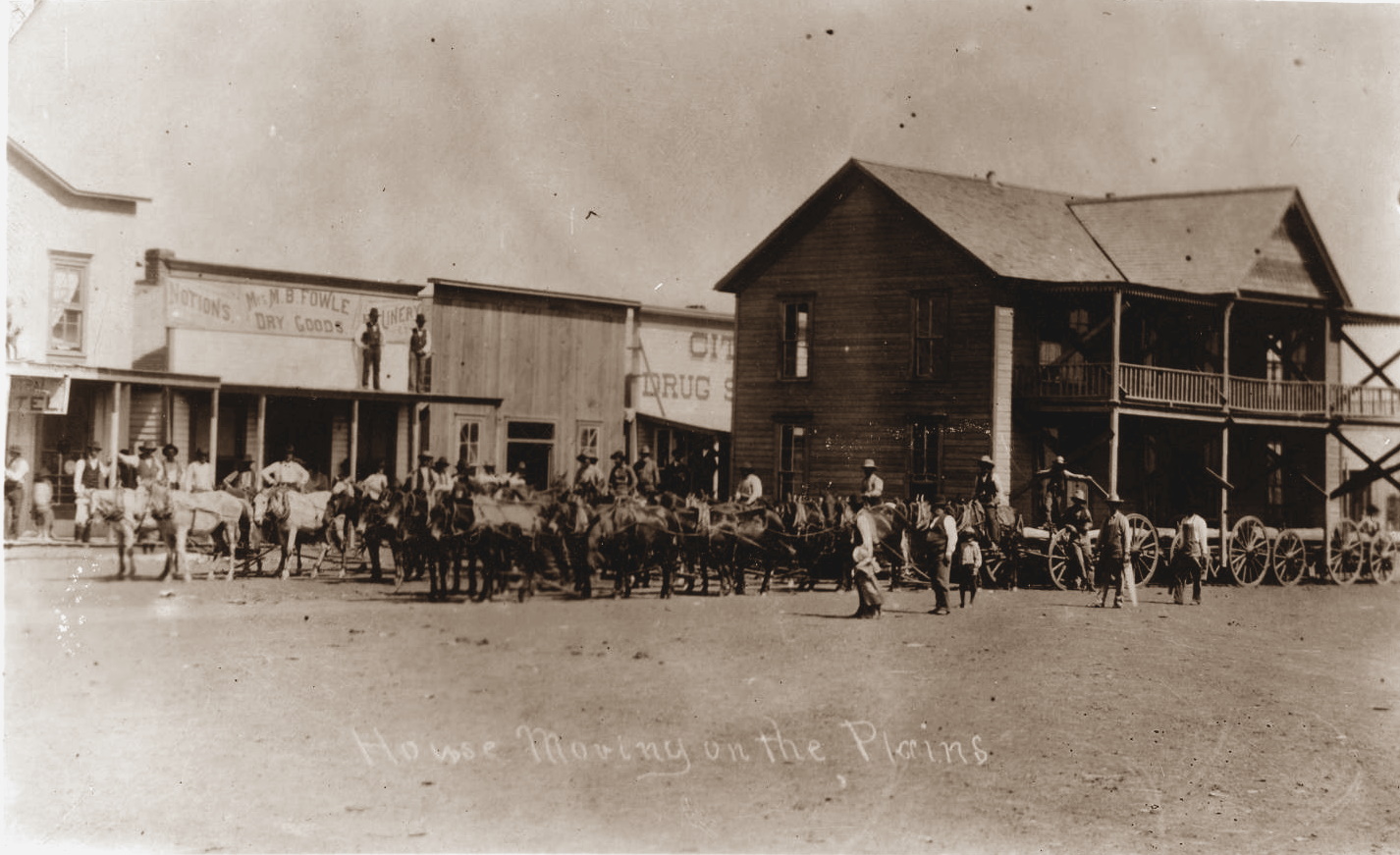 Dimmitt Hotel Moved to Plainview in 1893
In 1893 a two-story hotel was moved 45 miles from Dimmitt Texas to Plainview Texas. This remarkable photo is believed to have been taken when it arrived . . . see full size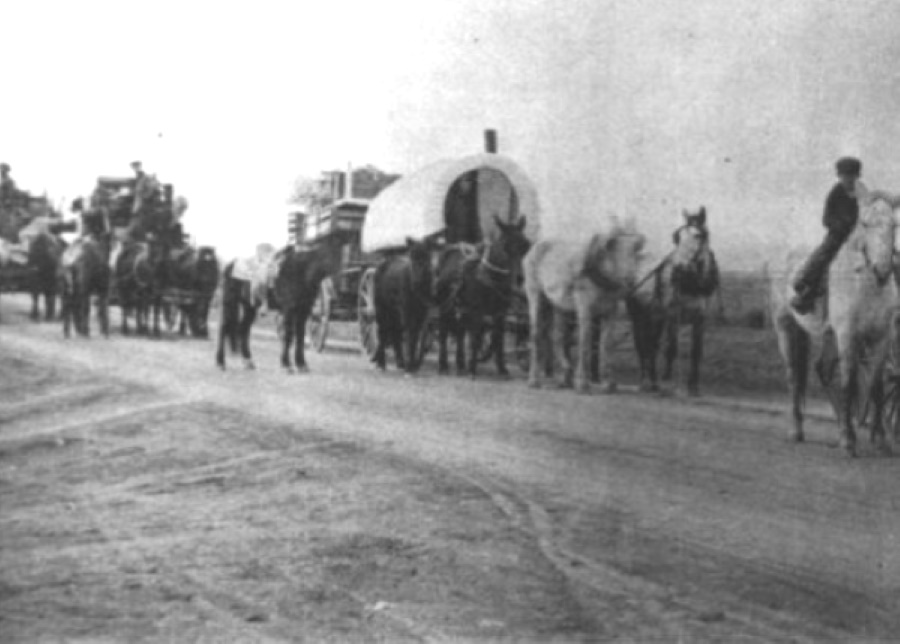 Wagon Train to Plainview
As late as 1904, immigrants were still making their way to the Texas Panhandle by wagon train. This photo, believed to have been taken near Littlefield, shows horses pulling covered wagons on their way to a new life in the Plainview Texas area . . . zoom in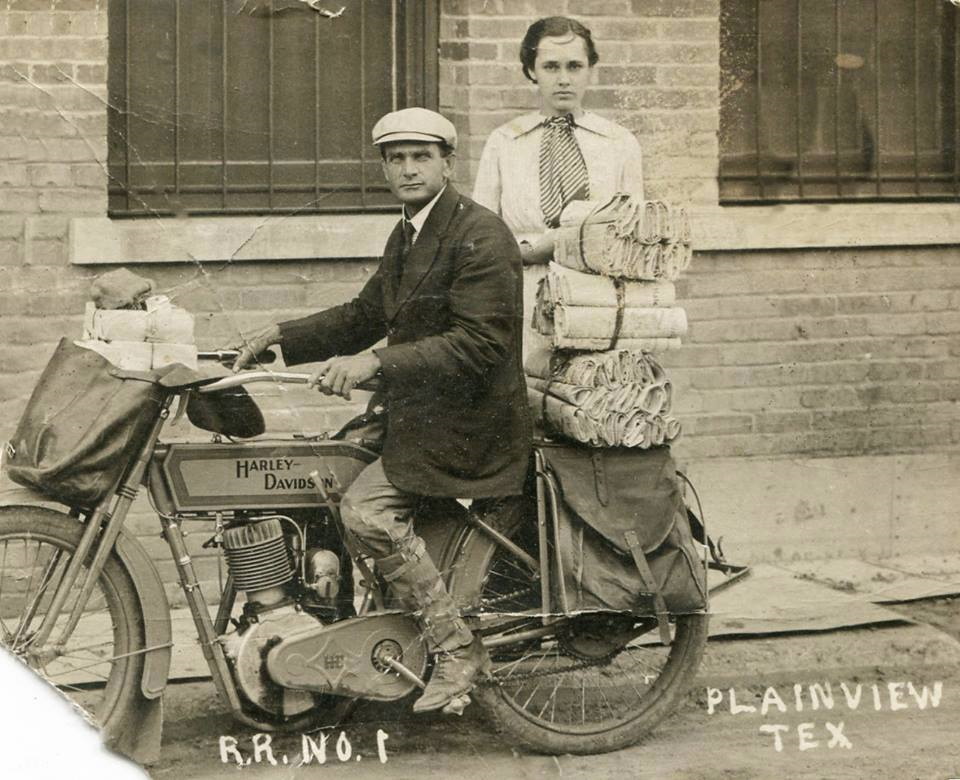 Mail Carriers Deliver Mail on Harley Davidson in 1915
Mr. and Mrs. Bishop paused for this photo in front of the Santé Fe Rail Station in Plainview before making their RR 1 mail route on a Harley Davidson in Hale County Texas in 1915 . . . see this amazing photo full size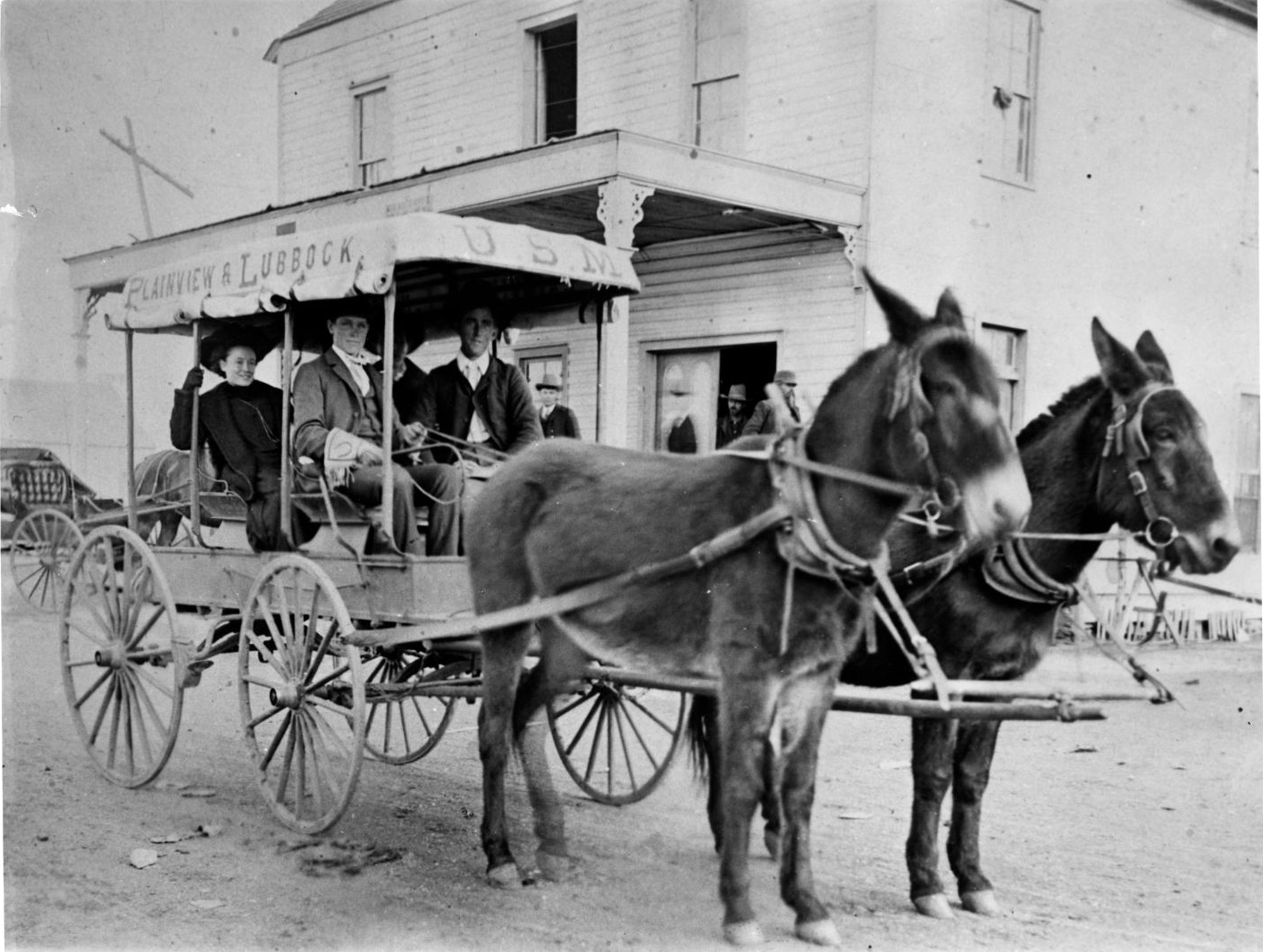 Plainview & Lubbock Stagecoach in 1907
Plainview & Lubbock stagecoach being pulled by mules with four passengers seated inside the stagecoach on a Sunday in Lubbock Texas in 1907. The driver is W. M. Crawford who owned the stage. The time to make the trip . . . Read more See full size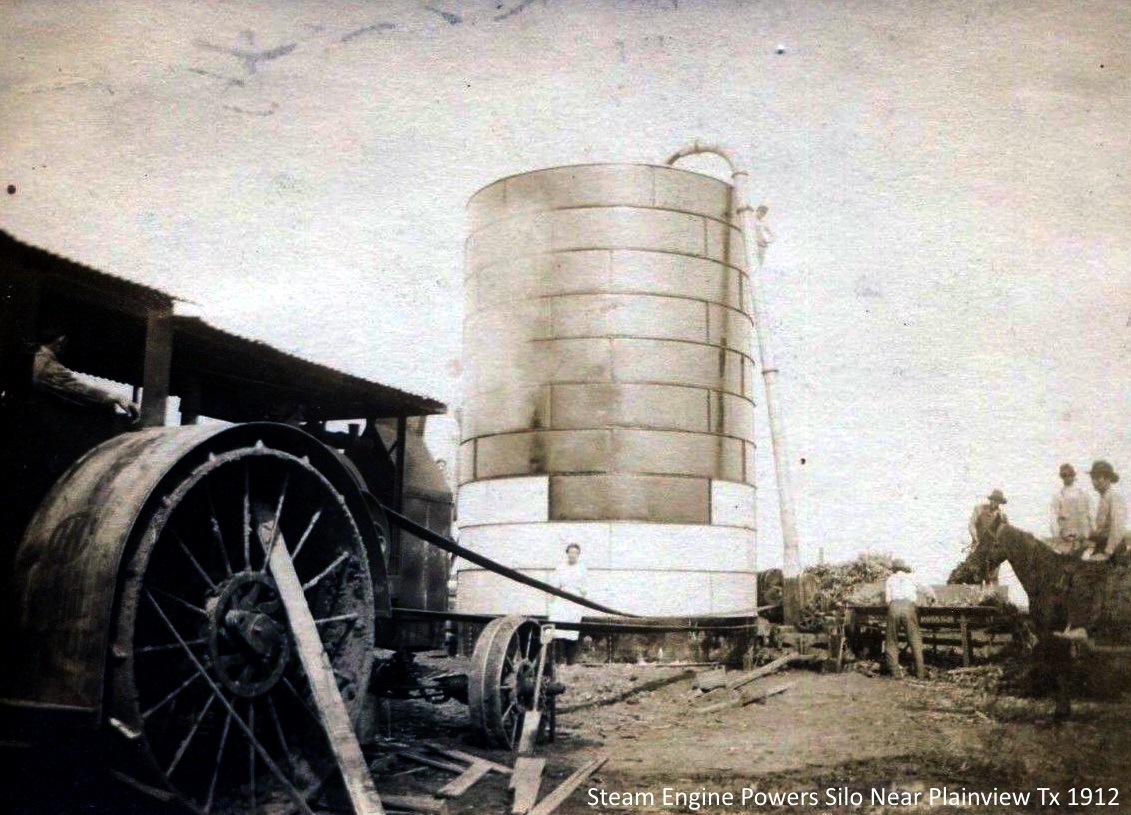 Steam Powered Silo in Hale County in 1912
Steam Engine powers a silo on a farm near Plainview Texas in 1912 as men on horseback and farmer's wife look on . . . take a closer look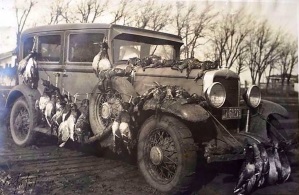 Duck Hunt Plainview Texas December 1931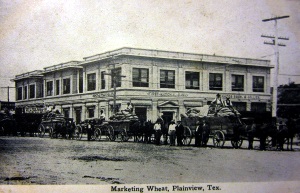 Plainview Texas Wheat Market in 1910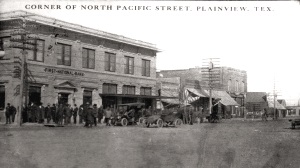 Corner of North Pacific Street, Plainview TX 1920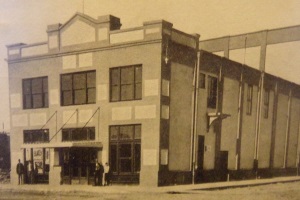 Schick Opera House Plainview TX 1916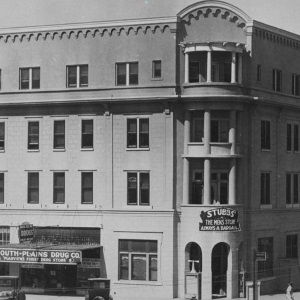 Ware Hotel Plainview Texas in 1925
Ware Hotel Plainview Texas in 1925 with South Plains Drug and Stubbs Men's Store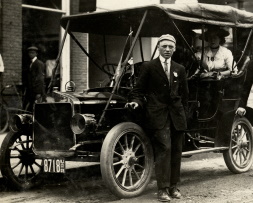 A Trip from Tahoka to Floydada in a Buick Named Callie
In 1907 the Lynn County News documented a family's journey from Tahoka to Floydada via Lubbock, Plainview and Lockney in a Buick named Callie. It's a fascinating story of the people they traveled with and the people From Tahoka, Lubbock, Plainview, Lockney and Floydada . . . see the article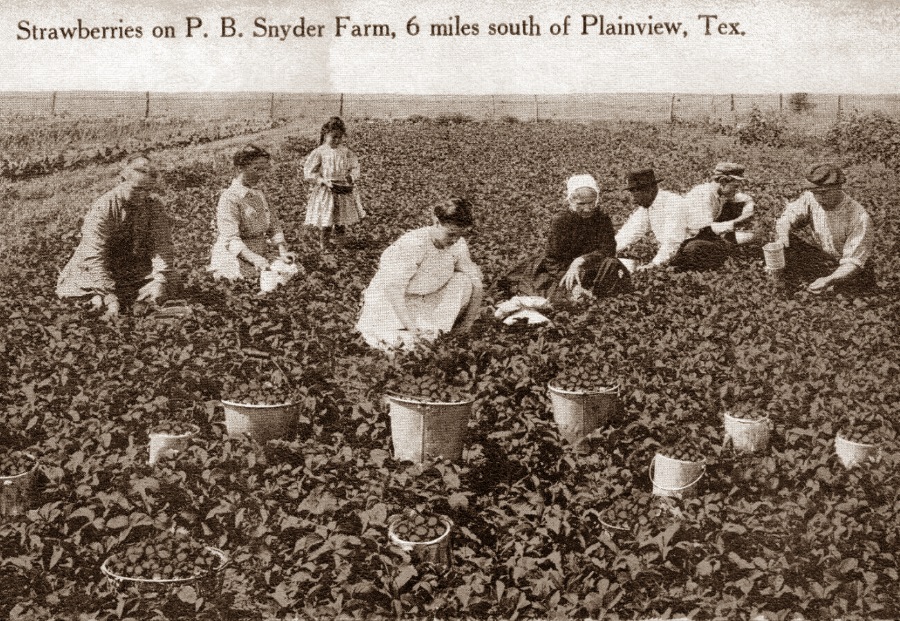 PB Snyder Strawberry Farm Plainview Tx in 1910
Picking strawberries on the P B Snyder farm six miles south of Plainview in 1910.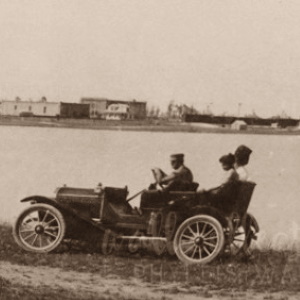 Plainview Lake in 1913
In 1913 Plainview Lake was filled by an irrigation pump with fourteen million gallons of water after 158 hours and was the largest body of water in Texas supplied by a well. It covered thirty acres and had a depth of five to six feet. The lake was a popular . . . Read more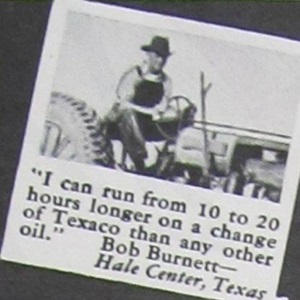 Bob Burnett of Hale Center Texas Advertises for Texaco in 1939
If you like these images, you can browse and view more than a thousand images of early life in Texas in eBay's Historical Texas Collection. . .
Resources:

Early Life in Texas County by County

Books about Texas People and Places

True Stories of Amazing People and Places in Texas (Facebook)

Texas History in the 19th Century (Amazon)

Vintage Texas Photos (eBay)

Books about Plainview, Hale Center, Petersburg and Abernathy

Hale Center...You've never heard of it???

I [Live] . [Lived] in Plainview . Texas
Featured Hale County Item for Sale

Rare Artifacts, Memorabilia, Ancestry and History Records

Important: Tap or click the title (not the photo) for details on the items listed below.
Related Articles






What's your Favorite Book about a Texas County, Town, Person or Place? Here's our best reads list County by County