Grand Jury Charges Judge With Attempted Murder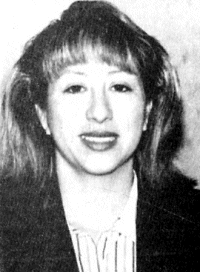 May-14-2007
Updated 10-10-2014

LOCKNEY -- Floyd County Grand Jurors returned an indictment Tuesday of Attempted Murder and Aggravated Assault against Lockney Justice of the Peace Michelle Araujo.
The case was presented to the Grand Jurors by James Farren, the Criminal District Attorney of Randall County. Farren was selected Special Prosecutor in this case by District Judge Bill Smith. The charges of Attempted Murder and Aggravated Assault are both 2nd Degree Felonies punishable by 2-20 years. Smith also raised Araujo's bond to $50,000.
"It is one indictment with 2 counts," said Floyd County District Attorney Becky McPherson.
"After the jury hears the case they will settle on which charge best fits the circumstances."
Araujo was arrested Saturday, March 10, for allegedly shooting her husband, Romeo Araujo, at their home.
Judge Araujo, 33, was arrested Saturday, March 10, for allegedly shooting her husband, Romeo Araujo, 39 multiple times in the stomach.. She was brought before Judge Penny Golightly at approximately 3:15 p.m. Saturday, and charged with Aggravated Assault with a Deadly Weapon. Mr. Araujo survived the shooting and was able to give a statement to authorities. The shooting allegedly took place at the Araujo's home,

Because Araujo is an elected official, the Floyd County Sheriff's Office turned the investigation over to the Texas Rangers. Ranger Marshall Thomas is handling the investigation.
In a separate incident, the Texas Alcohol Beverage Commission filed a complaint, March 16, against Michelle Araujo for selling alcohol to a minor from a liquor store (Bruskie's Liquor) the judge and her husband own in nearby Briscoe County. The sale of alcohol is prohibited in Floyd County. Floyd County is one of 46 prohibition or entirely dry counties in the state of Texas.
The TABC complaint filed in the Briscoe County Attorney Emily Roy's office, by TABC Officer James A. Martin, stated that Martin observed Michelle Araujo selling a six pack of Coors Light to a 17 year old female. If convicted on the class A misdemeanor charge Judge Araujo could face up to a year in jail and or up to a $4,000 fine.
Michelle Araujo was appointed Justice of the Peace in October 1999 by the Floyd County Commissioners. Subsequent to the appointment she was elected and has served in that capacity for several years. Besides her duties as Justice of the Peace she also as as judge for the City of Lockney.
The Araujos have been married for 14 years and have 4 children.
Update: Michelle Araujo, 34, of Lockney, entered her plea to aggravated assault with a deadly weapon shortly before her trial was to begin. Read more in the Texas District & County Attorneys Association .
Update: In August of 2014 Araujo was once again in the news when she was relieved of her duties as manager of the Lockney Housing Authority after she was allegedly involved in a fist fight with former employee Marilyn Walker in July of that year. Read more