Famous People from Midland County Texas
George H. W. Bush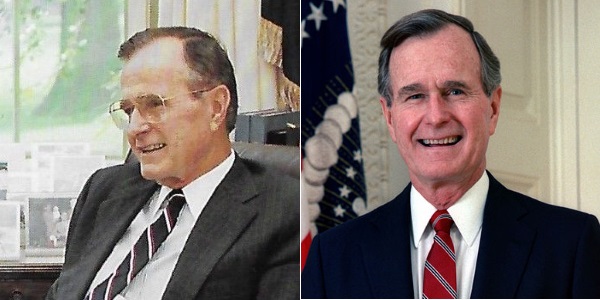 George Herbert Walker lived in both Odessa and Midland Texas with his family in the 1950's. According to eldest son George W. Bush, then age two, the family lived in one of the few duplexes in Odessa with an indoor bathroom, which they "shared with a couple of hookers". Three of the Bush's six children were born in Midland; John Ellis "Jeb" Bush in 1953, Neil Mallon Pierce Bush in 1955 and Marvin Pierce Bush in 1956.
Bush started the Bush-Overbey Oil Development company in 1951 and in 1953 co-founded the Zapata Petroleum Corporation, an oil company that drilled in the Permian Basin in Texas. In 1954 he was named president of the Zapata Offshore Company, a subsidiary which specialized in offshore drilling. In 1959, shortly after the subsidiary became independent, Bush moved the company and his family from Midland to Houston.
George Herbert Walker Bush was the 41st President of the United States from 1989 to 1993 and the 43rd Vice President of the United States from 1981 to 1989. A member of the Republican Party, he was previously a congressman, ambassador, and Director of Central Intelligence. Born in 1924 he is the oldest living former President and Vice President.
Resources:
George H W Bush Items
on eBay