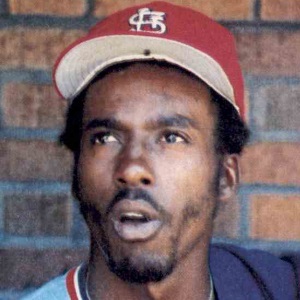 Born in Lockney, Texas March 24, 1956, Templeton was hailed by many as one of the best players in baseball early in his career, which featured All-Star Game selections in 1977 and 1979. In the latter year, Templeton made history as the first switch-hitter to collect 100 hits from each side of the plate, a feat achieved only once more by Willie Wilson. His total of 211 hits led the National League, and with 19 triples, he led the league for a third consecutive season. He led the Cardinals in hits in 1977, 1978, and 1979.

From 1976 to 1991 he played for the St. Louis Cardinals, San Diego Padres, and New York Mets. After his retirement from professional play he managed minor league teams including the Cedar Rapids Kernels, Erie Sea Wolves, Edmonton Trappers, Salt Lake Stingers, Fullerton Flyers, Long Beach Armada and the Chico Outlaws.

After his retirement as an active player in 1991, Templeton remained in the game as a coach and minor league manager. On January 8, 2013, Templeton was named manager of the Newark Bears of the independent Can-Am League.

His son, Garry Templeton II, played minor league baseball from 1999–2007. He managed the Hawaii Stars in 2012 and the Vallejo Admirals from 2014–15, winning the Pacific Association of Professional Baseball Clubs Manager of the Year Award in 2014. He is now a scout for the Arizona Diamondbacks organization.