Frenchy McCormick and Louis Bousman in Tascosa 1934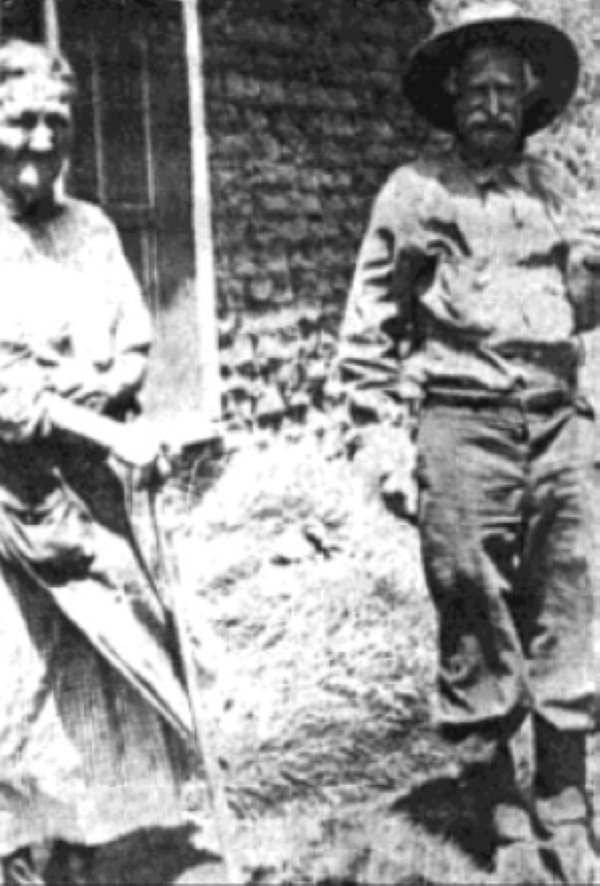 Frenchy McCormick was a subject of Texas folklore. According to legend a cowboy gave her the nickname Frenchy because of her Louisiana background and ability to speak French. Around 1880 she met Mickey McCormick, an Irish gambler and livery-stable operator from Tascosa, Texas, at the gaming tables in Mobeetie. She accompanied McCormic to Tascosa where she became the reigning belle. Frenchy dealt Monte in the gambling rooms that Mickey operated and entertained the cowboys, outlaws and lawmen who passed through. She and Mickey were married in 1881.
The McCormicks lost their business in 1887 after the railroad bypassed Tascosa but continued to live in a small adobe house on Atascosa Creek. Their devotion to each other acquired an aura of romantic legend. Mickey died in 1912 and was buried in the Casimero Romero Cemetery half a mile east of the cabin. Frenchy refused to leave her husband's graveside. She lived alone in the ghost town for twenty-seven years, without electricity or running water, steadfastly insisting that the town would come back some day.
Louis Bousman was a Deputy Constable and part of Pat Garrett's posse which tracked down Billy the Kid.