Allegations of Official And Vendor Blunders
"Obscene" County Recorder Released from Prison
Oct-19-09 from www.SourceOfTitle.com reprinted with permission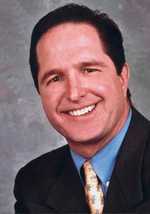 Patrick O'Malley
Patrick O'Malley, the former recorder for Cuyahoga County, Ohio was recently released from federal prison and will complete his sentence in a Cincinnati halfway house. According to federal officials, he is scheduled to be released from the halfway house on November 3, 2009.
Federal prison officials confirmed they released O'Malley from Elkton, Ohio's Federal Correctional Institution to serve out the rest of his prison term in a re-entry environment.
O'Malley pled guilty in U.S. District Court to a federal obscenity charge in May 2008 and resigned from his office the same day. U.S. District Judge David Dowd, Jr. sentenced O'Malley to 15 months in jail; he began that sentence on October 3, 2008.
According to prosecutors, O'Malley committed obscene acts by maintaining "despicable, disgusting and violent photos of bestiality and bondage" on computer that were seized from his home in 2004. O'Malley, who was seeking a divorce at the time, was reported to federal investigators by his wife, Vicki. She has openly commented that her former husband kept significant amounts of pornography on his home computers. They were confiscated and reviewed in 2004 by federal officials. The couple has since divorced.
According to the information filed against O'Malley at the time of his arrest, he "did knowingly use an interactive computer service for the carriage in interstate and foreign commerce of numerous obscene, lewd, lascivious and filthy pictures, writings and other matters of indecent character."
To learn more, please read "Federal Agents Raid, Close Ohio County's Auditor's Office", "County Recorder Resigns, Takes Federal Plea Deal"
---