Foreclosure: When, How and Why To Just Walk Away
Renee Sedgwick, a resident of San Marcos, California, found herself in the middle of a terrifying situation. After losing her job as an Operations Manager in the building industry in April 2007, she accepted a position as the Communications Director and Ministry Center Director at a local church. This new position came with a 60 percent decrease in income, and she found herself struggling to make her mortgage payments.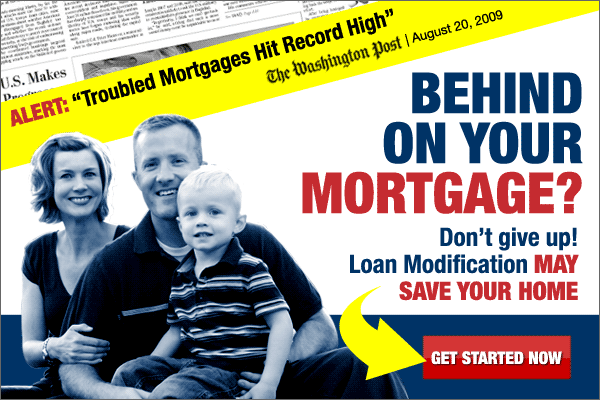 Homeowners like Sedwick have been some of the hardest-hit investors in America during the current economic crisis. Foreclosure rates are booming, and even those borrowers with fixed-rate mortgages who seemed like the perfect investor have seen the value of their home drop dramatically below what they currently owe. Those with adjustable rate creative financing have been even harder hit. These homeowners have options, but where do they find this information? What resources do they have to help them and educate them on their options and the processes involved?
"In August 2007," Sedgwick says, "I called the lender four times to try to work something out and couldn't get past the person answering the phone."

Then in October, after digging into her savings for six months and having the home listed for sale since July, she asked herself, "Do I drain my savings knowing that I'm going to lose my home in the near future anyway? At that point I would have no money in the bank and no ability to rent because I would have hurt my credit score," she continues, "so I realized there was no alternative for me since the lender refused to work with me. I made the choice to walk away earlier rather than later to keep some money in my savings and have the option to rent before my credit score declined."

In the meantime, things really got interesting. At the end of January 2008, Sedgwick received the official Notice of Default on the property. "After I received the Notice of Default, I called the lender for the fifth time. I finally reached someone higher in the rankings there, and I said I would sign a deed in lieu of foreclosure to save them time and money, and the response was, 'nope'!"

She learned the end of her redemption period was set for April 15, but on Feb. 11 she received a call from a real estate agent who was standing on the doorstep with a couple of potential buyers prepared to view the home. "I received a call from the agent stating that they couldn't enter the home because the locks had been changed! My redemption period was far from over, so I knew this was suspicious.

"I didn't know what to do, or where to go, or what my rights were. I saw a story on the local ABC news about You Walk Away. I went to the website, and watched the ABC Nightline story on them too, so I thought, 'Wow, these guys really have something here,' so that's when I called You Walk Away and spoke with Renata."
According the the company's website if you qualify for the program:
Your lender will not be able to call you in attempt to collect.
Your lender will not be able to collect any deficiency or loss they may receive by you walking away.
You will be able to stay in your home for up to 8 months or more without having to pay anything to your lender.
You can have the foreclosure removed from your credit!
Renata Meretskaya, Area Manager and Client Advocate at You Walk Away, says, "Many times I have answered an incoming call and the homeowner on the other end of the phone has literally said, 'Oh my, I am so glad you answered! I can't afford my payments! How can you help me?' It feels good to know I am educating people who need my assistance. Renee told me her story, and I was astonished."

Sedgwick says, "Renata was very honest with me. She could have been a total salesperson, but instead she was calm and just explained how You Walk Away could help me. She simply gave me the information and left it up to me. I was really impressed with her and the information she provided."

You Walk Away, based in Carlsbad, California, is the first company of its kind to offer property-specific timelines to homeowners facing foreclosure. It also provides educational materials written by state-specific real estate attorneys. The service is currently to homeowners in 21 states including California, Nevada, Arizona, Colorado, Oregon, Washington, Florida, Georgia, Ohio, Illinois, Michigan, New York, Connecticut, North Carolina, Virginia, Pennsylvania, Minnesota, Maryland, New Jersey, Tennessee, and Wisconsin.

The Walk Away Kit has two purposes. The first is to protect the homeowner from foreclosure by educating the homeowner about the processes and requirements involved in pre-foreclosure strategies. Sometimes these strategies workout and everyone is pleased by the results.

Other times the bank won't work with the borrower, or for other reasons foreclosure is imminent.

The second purpose of the Walk Away Protection Kit is to educate the homeowner, prepare and protect them by educating them on the process and their rights during foreclosure, if the homeowner either chooses or has been given no option but foreclosure.

The information comes from state-specific, reputable real estate attorneys and the research has been done for the homeowner already, so they have quick access to answers as an alternative to doing research for themselves or hiring a costly lawyer.

You Walk Away Client Advocates are knowledgeable in state-specific foreclosure laws and are available on-call five days a week to educate clients during the entire process.

"I like to know that I can inform people of their options and provide them with a support system to help them make the decision that is best for them. Knowing that the information I give them comes from our state-specific lawyers and can be trusted makes it that much better," says Client Advocate Derek Marshall.

You Walk Away does not advocate foreclosure, and educates on all options. "You Walk Away is not out there suggesting foreclosure; they don't push people to do anything. You Walk Away is a great resource and advocate for people who have already made the decision to walk away from their home mortgage," says Sedgwick.

You Walk Away also educates those who seek to learn about their options before making any decisions.

Sedgwick continues, "The information provided was extremely valuable; the timelines, attorney consultation, the Walk Away Foreclosure Protection Kit," she pauses, "in today's economy, I think that the service You Walk Away provides is very valuable. I feel very adamant about that!"

Renee Sedgwick's home is set to auction on May 28, 2008. "I had an 820 credit score and never bounced a check or was late on a payment in my life. I believe this was the best choice for me to make in my situation. I didn't see another option. I look forward to the future now." She concludes.

In the end, You Walk Away will sign up clients for their affiliate credit repair program which has had great success rate in actually removing the foreclosure from the borrower's credit score and therefore helps them move onto the next stage in life.