Ernest Wallace
Born in Dangerfield in Morris County, Texas on June 11, 1906. He received his early education at rural schools in Cass and Morris counties before attending East Texas State Teachers' College in Commerce, where he graduated with a B.S. degree in 1924. Wallace launched his teaching career at the Linden public schools, where he also served as a coach from 1927 to 1928. From 1928 to 1935 he was superintendent of the Cornett public schools and afterward taught one year in the Tulia public schools.
On April 10, 1926 Wallace received his Master of Arts degree at then Texas Technological College in 1935, after two years of study, and began as a Texas Tech instructor of history in 1936. He was promoted to assistant professor in 1941, associate professor in 1943, and full professor in 1946. He was consultant for The Great Chiefs and The Te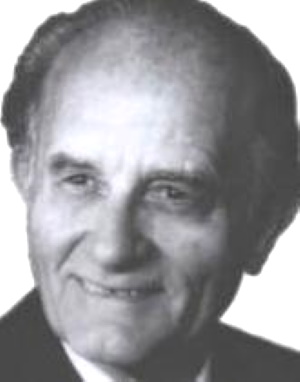 xans for Time-Life Books.
Wallace wrote eleven major books on Texas history including The Comanches: Lords of the South Plains, and co-authoring Richardson's Texas: The Lone Star State (1970 and 1981) and Texas in Turmoil 1849-1875 (1993). In 1964, Wallace published Ranald S. McKenzie of the Texas Frontier, a study of the exploits of Ranald S. Mackenzie in the Texas Panhandle.
From 1975 to 1979, he was consultant for The Great Chiefs and The Texans for Time-Life Books. In 1967, he was among the first four professors named a Paul Whitfield Horn Professor, the highest recognition that the university bestows. He held the designation until his retirement in 1976, the official end of his 40-year career.
In 1954, Wallace was named a fellow of the Texas State Historical Association and served as president of the association from 1977 to 1978. In 1968, the West Texas Chamber of Commerce presented Wallace with the "Cultural Achievement Award for Significant Contributions to Historical Literature". In 1969, he received the Minnie Stevens Piper Award. In 1971, the West Texas Museum Association presented Wallace with its Action Award for his "outstanding contributions to the enrichment and culture" of the South Plains.
Among Wallace's colleagues at Texas Tech were professors emeriti Paul H. Carlson and Alwyn Barr..
Eminent historian Ernest Wallace brought to life an era of the frontier that continues to intrigue readers. Wallace died in Lubbock, Texas November 17, 1985.
Resources: