Look Who's Talking about Texas History
Davick Services recommends the Facebook Group "West Texas History & Memories" for history, famous people, old photos, stories, unclaimed estates and genealogy of the Western Half of Texas . . . Check it out and join the conversation

Life in El Paso County Tx 1897 to 1950
El Paso County, Texas as it was in 1924 to 1938 as pictured in archived government photographs, vintage postcards, old school yearbooks and newspapers.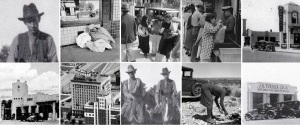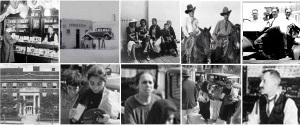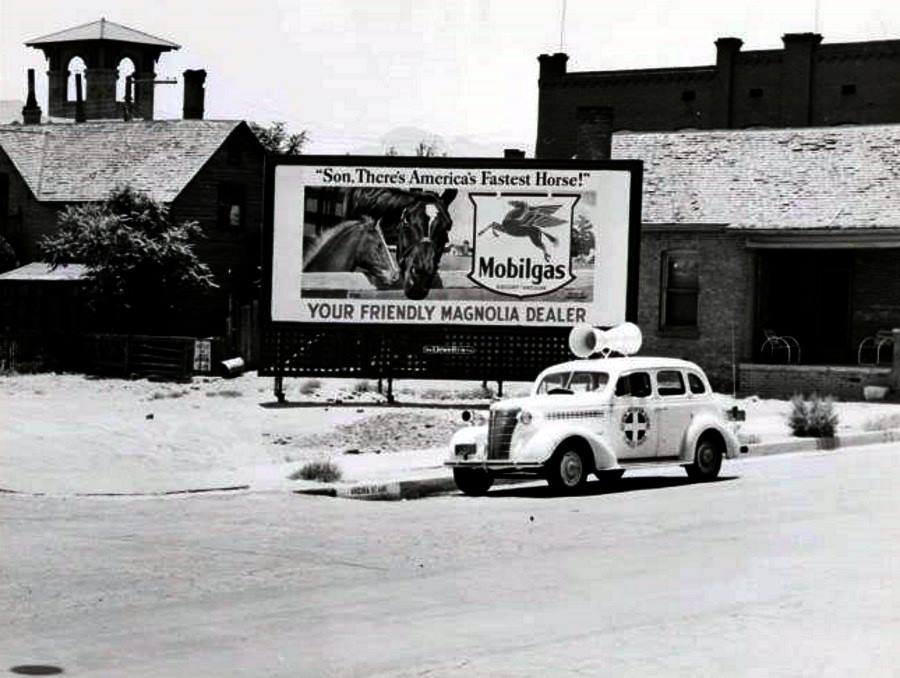 El Paso Police Car Beside Mobilgas Billboard in 1930s
In the 1930s a police car with huge sirens parked under a Mobilgas billboard in El Paso Texas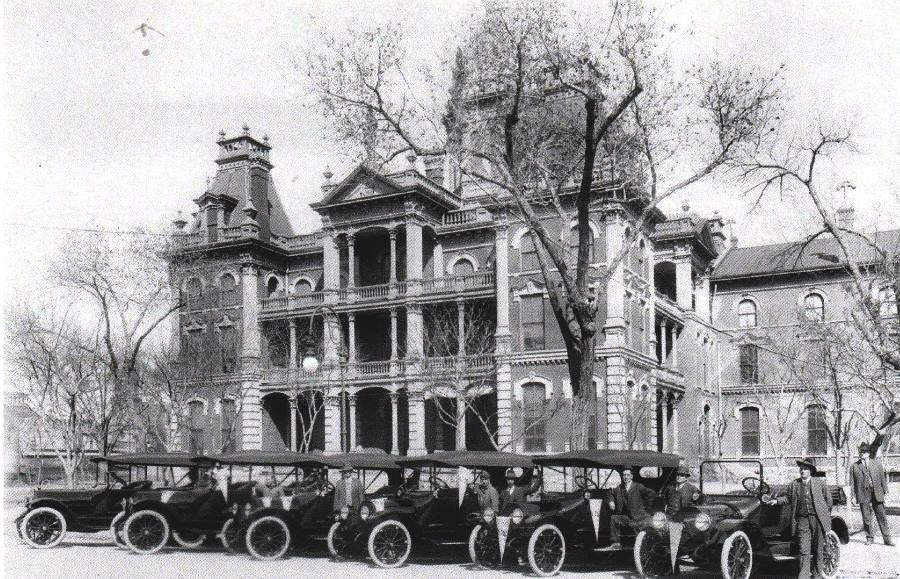 El Paso Courthouse with Cars on Display in 1909
In 1909 a group of men posed with their new cars in front of the El Paso Courthouse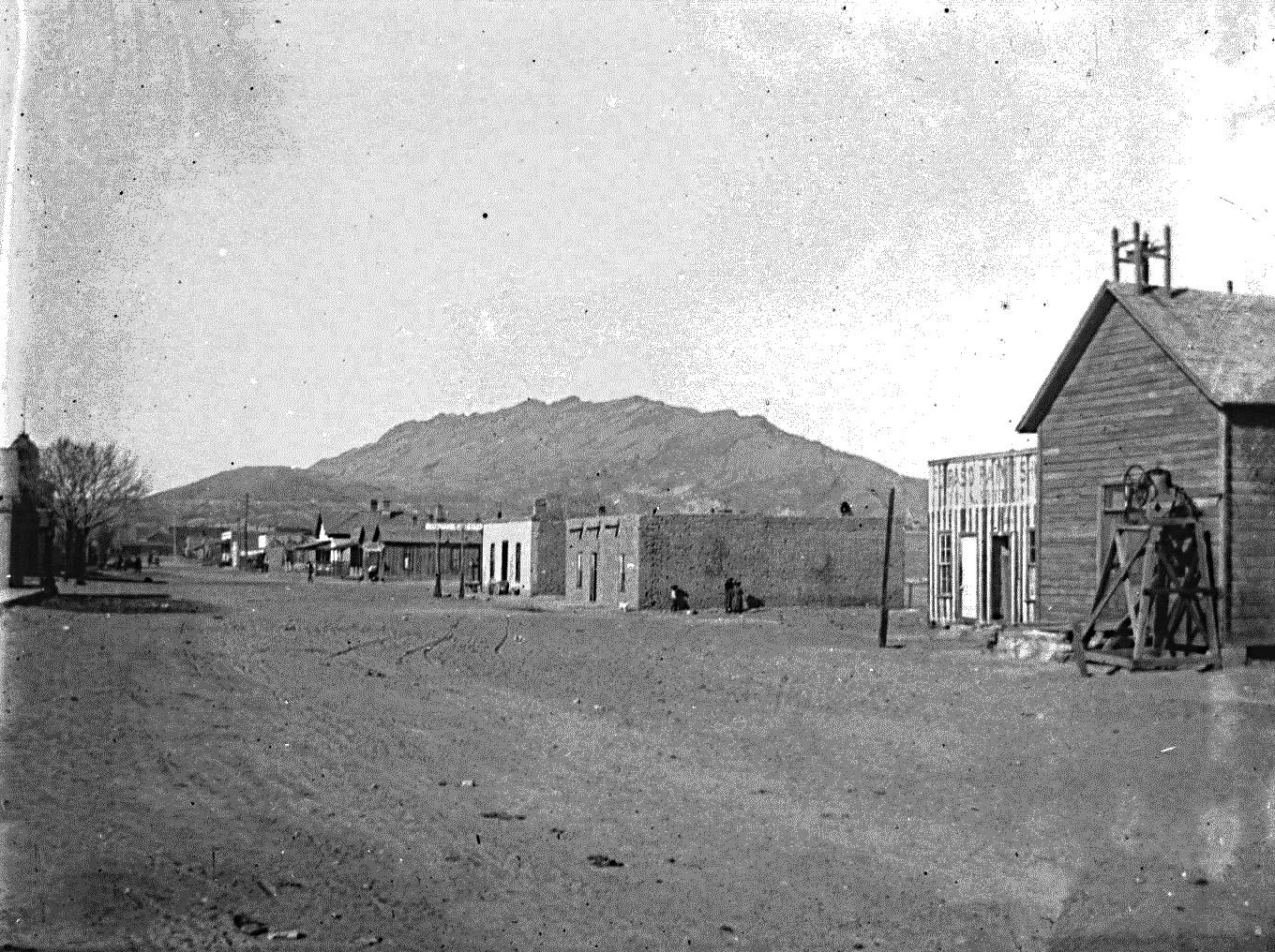 El Paso Street Scene in March 1892
Not much happening on this dusty street in El Paso on a quiet day in March of 1892 . . .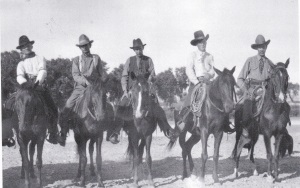 Border Patrol El Paso Tx 1924
Texas Border Patrol in 1924 equipped with fast horses, reliable pistols and strong ropes in El Paso. View full size photo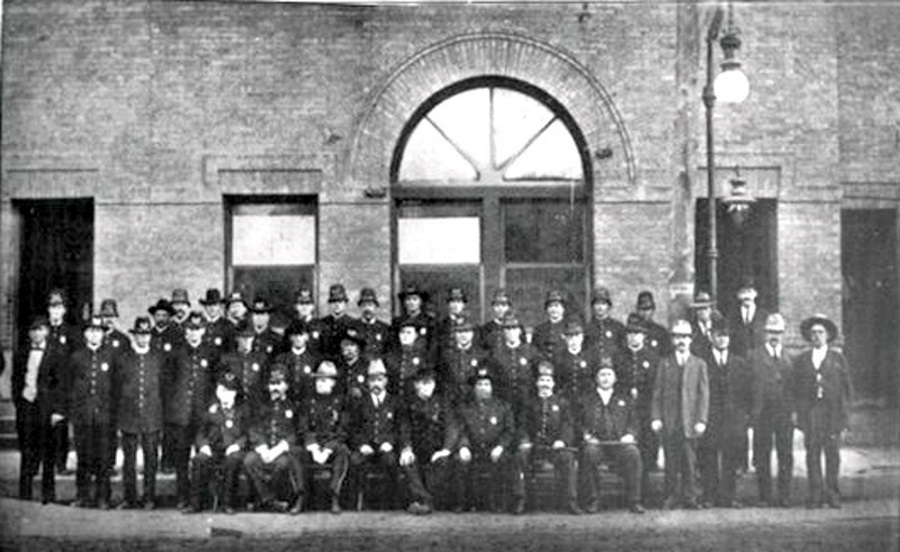 El Paso Police Department 1910
43 street cops, detectives and police chiefs of the El Paso Texas Police Department of 1910 included in this group photo.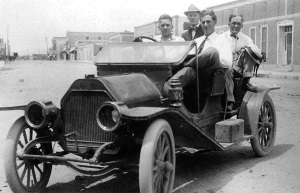 Men in automobile 1910 EL PASO Texas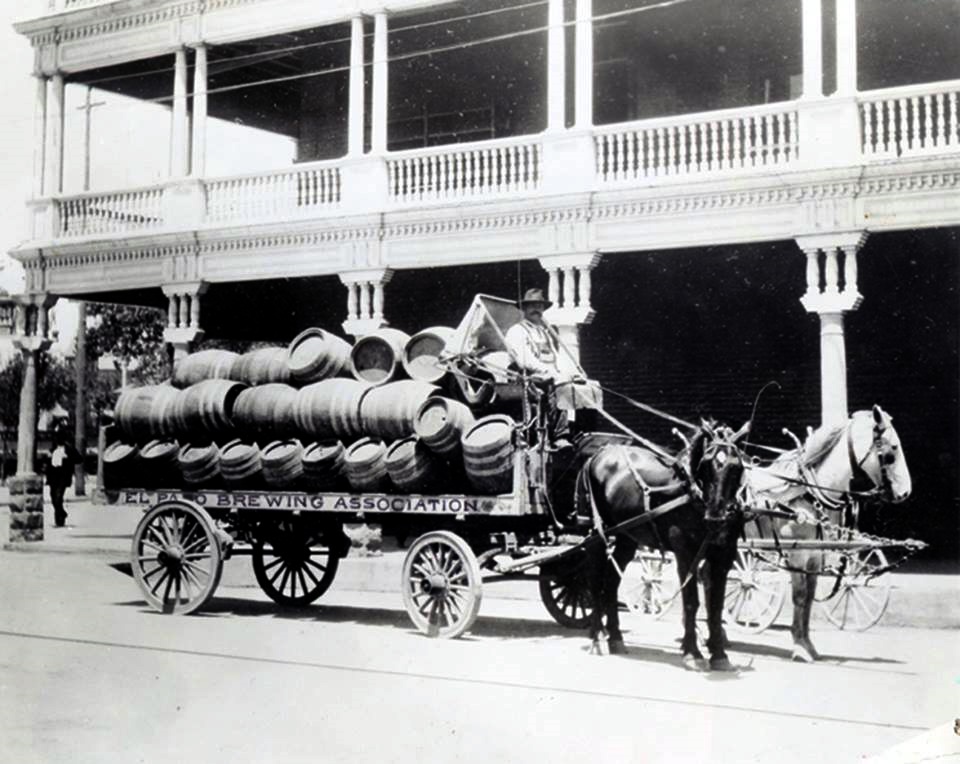 El Paso Brewing Association wagon 1910
El Paso Brewing Association horse drawn freight wagon carries empty barrels from saloons back to brewery in 1910.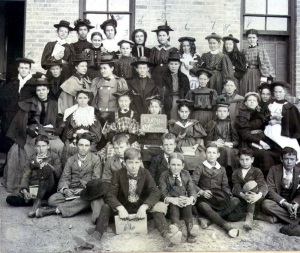 El Paso, Texas. North Central School Students - 6th and 7th grades 1897.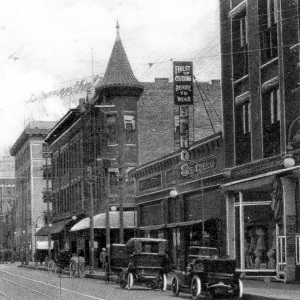 El Paso Street Scene 1918
Horse drawn wagons and early cars line an El Paso street beside trolley rails in front of Beros Clothing Store in 1918.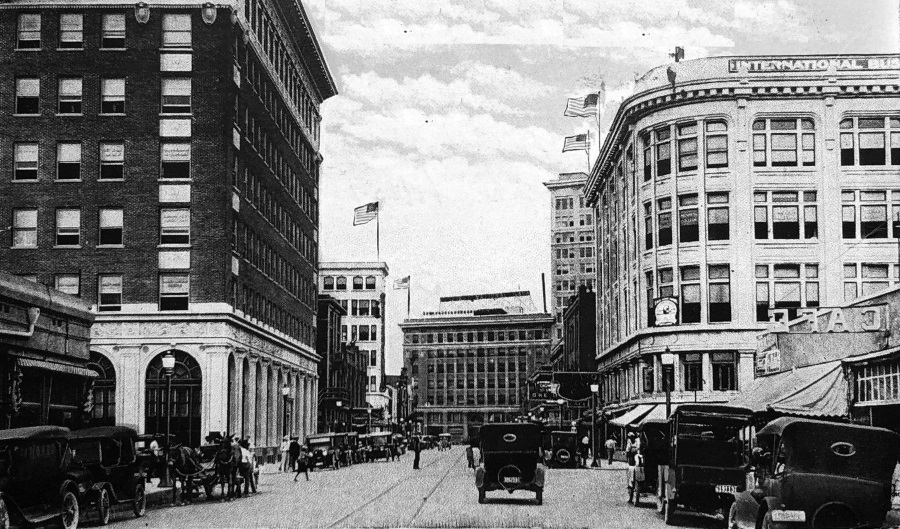 Texas Street El Paso, Texas 1932
Horse drawn wagons, Model A and Model T cars and pedestrians crowd Texas street in this photo from 1932.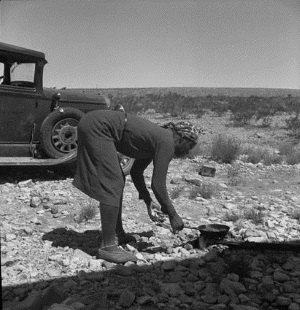 Cooking breakfast outskirts of El Paso 1938
Unknown Woman cooks breakfast on campfire outside El Paso in 1938.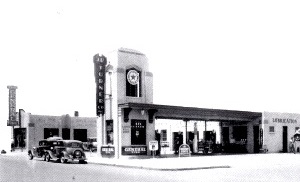 1938 El Paso Texaco Gas Station
Motorists get their cars serviced at 1938 gas station.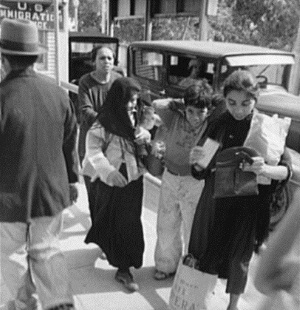 Returning to El Paso after Shopping Juarez in 1937
Shoppers return to El Paso after shopping Juarez markets in 1937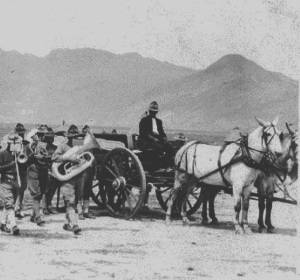 1914 Military Funeral On the Way To Fort Bliss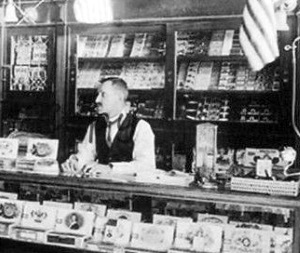 Cigar Store in El Paso Texas 1924
Flag Draped 1924 El Paso Cigar Store Features Omar and Murad Cigarettes.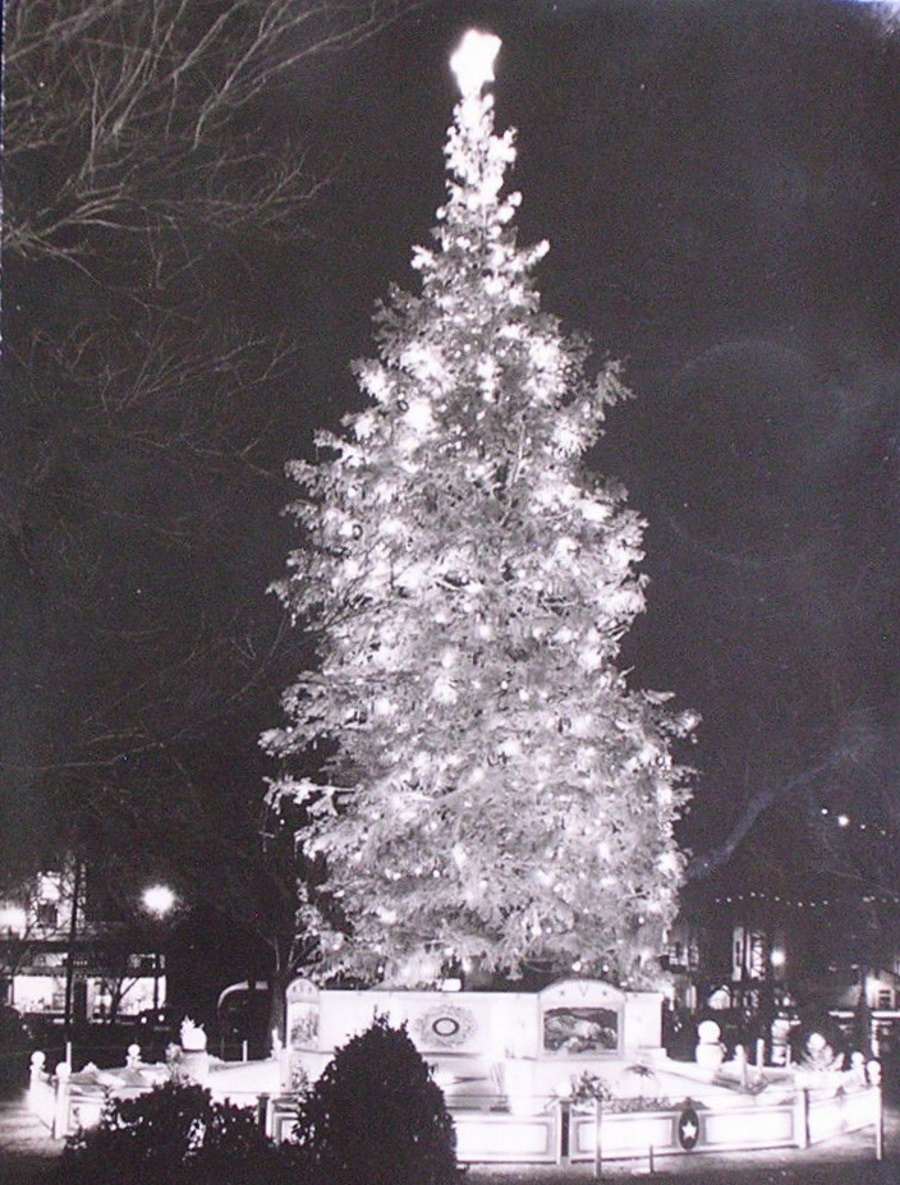 Huge lighted Christmas tree in El Paso town square 1945
From Post Card by H. Blumenthal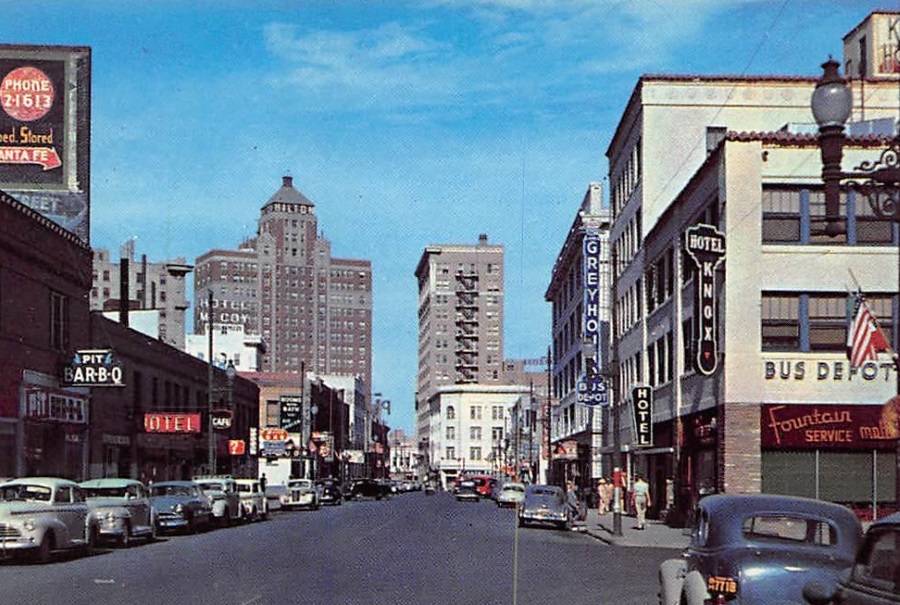 San Francisco Street in El Paso Texas Early 1950's
San Francisco Street was the place to stay in El Paso during the early 1950's. Stay at the Hilton, Knox Hotel, Hotel McCoy or several budget hotels that line the street.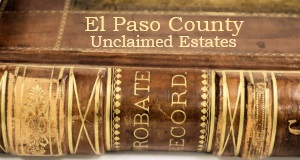 Unclaimed Estates in El Paso County
The State of Texas is holding over $773,000 in unclaimed inheritance for the heirs of these El Paso County Estates. Know the Heirs? See the list


El Paso County Treasures

Rare Artifacts, Memorabilia, Ancestry and History Records from El Paso, Horizon City, San Elizario, Socorro, Anthony, Clint and Vinton
What's your Favorite Book about a Texas County, Town, Person or Place? Here's our best reads list County by County