E.J. Holub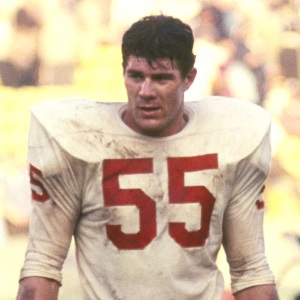 Born as Emil Joe Holub January 5, 1938, E.J. Holub grew up in Lubbock, Texas and attended R.W. Matthews Junior High and Lubbock High School where he played for the Lubbock High Westerners. Legendary Baylor Coach Grant Teaf scouted the senior star in 1957. He was Texas Tech's first ever all-American football player and went on to become an All-Pro and Super Bowl champion with the Kansas City Chiefs.
"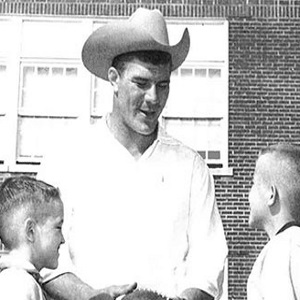 I had never seen anybody like him, he was a phenom," Teaff said. "I liked to put him on the seven-man blocking sled, just him, and with me standing on it, he could knock that thing about three yards."
Nicknamed the "Beast" in his high school days, Holub was known as one of the toughest brutes around. Football recruiters came from Notre Dame, Colorado, Texas, even Oklahoma for a look. But they all backed off when Holub tore up a knee his senior season and had his first operation. Only hometown Texas Tech delivered on the scholarship promise.
He was a four-year starter at Tech, a two-time All-American and was the first player to have his jersey number (55) retired. At 6-4 and 235 pounds, he was as tough on ball carriers as he was himself. He was in and out of so many hospitals, he made himself a legend. From the time he was a high school senior in Lubbock, Texas, to the moment in 1971 when retirement ended an 11-year pro career, Holub went under the surgeon's knife 17 times.
Holub was a first-round draft pick by the Dallas Texans of the AFL before they moved to Kansas City and became the Chiefs in 1963., where he was a linebacker and center during his career.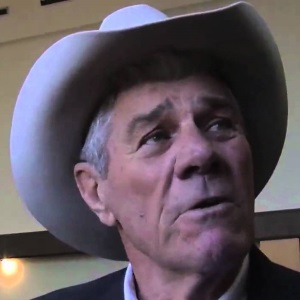 Even after nine knee surgeries, Holub was a leader and he was a team player, enduring pain to lead his team. He would spend hours in the training room, watching blood and liquid drain from his knee, then go out to the field and perform as though he was suffering from no physical problem. He has endured a total of 20 knee surgeries in his lifetime, 11 while he was playing. That is a record by any athlete in the Guinness Book of World Records, just one more record for a man with many.
With Holub's knees wearing out, the Chiefs selected his eventual successor, Jack Rudnay, in the 1969 NFL Draft. Rudnay took over the starting center position during the 1970 season, and Holub subsequently retired in 1971.
In 1982, Holub was living at Cross Bell, Oklahoma, with his mother and his two daughters where he owned a ranch. Today, he is back in West Texas. He spent a number of years in ranching. He spent the last years of his life as the Red Raider Club Representative for the Midland and Permian Basin area.

"This is home for me and this is where I want to be," says Holub.
E. J. Holub died on September 21, 2019. He was 81.