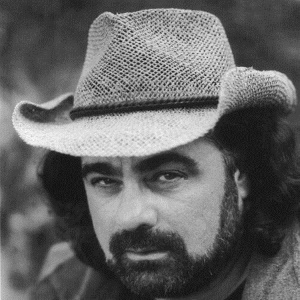 Born in Abilene Texas June 23, 1959 as Nathan Duane Whitaker, Jr. Whitaker is a graduate of Monterey High School in Lubbock Texas. He has spent the last 30 years as one of Hollywood's most entertaining actors. Duane is probably best known for his role as Maynard, the sadistic pawn shop owner in the popular 1994 film Pulp Fiction.
Other notable roles include; a racist cop in Tales from the Hood, Boss Man in Feast, The Sheriff in Trailer Park of Terror, Luther in From Dusk Till Dawn 2: Texas Blood Money (which he also co-wrote), Buddy in Dead Letters, Winslow in Broke Sky, Mickey in Cordoba Nights and Dr. Bankhead in The Devil's Rejects. He has also appeared in the feature films Getting Grace, Give Till It Hurts, The Great Illusion, Three from Hell, Halloween II and Lionhead.
On television, Whitaker appeared on the Cold Case episode "The Brush Man" and a recurring role in the new FX Series The Bridge as well. Whitaker has also written numerous screenplays including "Stripteaser."
Photo courtesy IMDb