Duane Simolke
Born in 1965 Duane Simolke is a writer interested in the history of Lubbock, Texas. He earned his PhD from Texas Tech University in Lubbock in 1996. Simolke authored The Acorn Stories, Degranon: A Science Fiction Adventure, Holding Me Together, and The Return of Innocence (with Toni Davis).
Simolke's works have been published in a variety of journals, including nightFire, Mesquite, Caprock Sun, Midwest Poetry Review, and the International Journal on World Peace.
Openly gay, Simolke founded the gay online newsletter "Rainbow Lubbock" in 1997.
Reference:
Related Articles






Lubbock County Estates with Unclaimed Money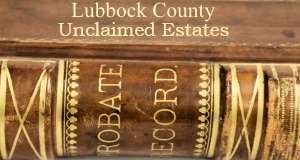 These Deceased Residents of Lubbock, Idalou, Wolfforth, Slaton, Shallowater and New Deal Texas Left a total $599,338 in Unclaimed Money for their heirs.
Know the Heirs? Let them know See the full list










What's your Favorite Book about a Texas County, Town, Person or Place? Here's our best reads list County by County






Duane Simolke Collectibles, Memorabilia and Books