Downtown Wink Texas in 1926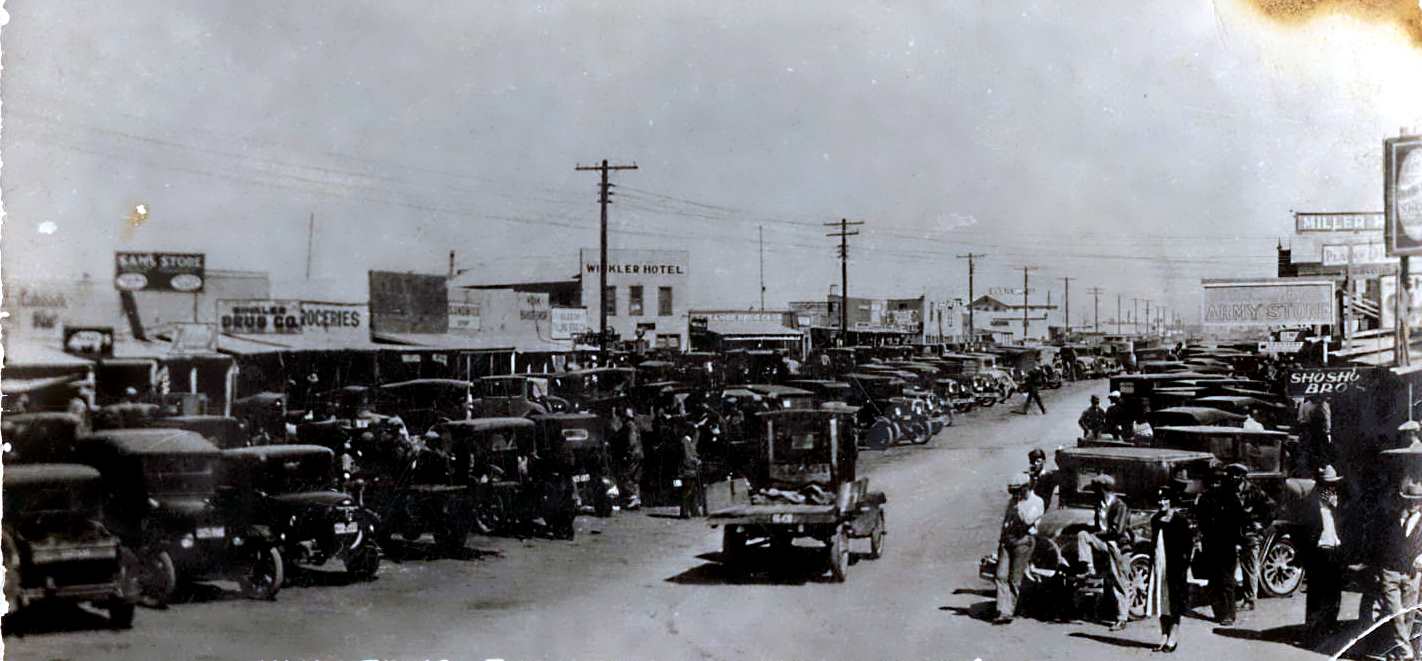 In 1926 this huge photograph was produced for a promotional postcard touting Wink Texas as The Worlds Fastest Growing Oil Town and stated that six months earlier this was a pasture.
At its roaring peak, Wink boasted more money, more gamblers, and more honky-tonks than any other small town in the West. Robberies, gun-fights, and mur­ders were common. But as the workers' wives came to Wink, the camp gradually became a town of more than 15,000. Some solid buildings went up along Hend­ricks Boulevard. Six churches were established. The Wink school district, with money pouring in from oil-company taxes, built a handsome school.