Don Bowman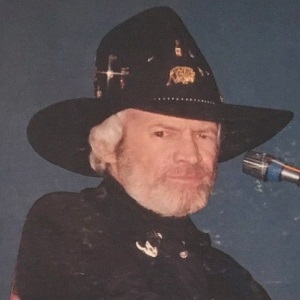 Bowman was born August 26, 1937 in Lubbock Texas. He was an award-winning country music singer, songwriter, comedian and radio host.
Don attended school in Lorenzo, in Crosby County and graduated from New Mexico Military Institute in Roswell, N.M.. He is an alumnus of Texas Tech University in Lubbock.
Bowman started his career as a disc jockey, working initially in Lubbock and Littlefield Texas, at times with Waylon Jennings. The two men became friends and later wrote many songs together, including "Just to Satisfy You" and "Anita, You're Dreaming," which became hits for Jennings.
Bowman recorded eight albums with his biggest single, "Chit Akins, Make Me A Star," spending four months on the country charts in 1964, peaking at No. 7 on the Cash Box charts. Other singles include "For Loving You" with Skeeter Davis, "Folsom Prison Blues 2," and "Poor Old Ugly Gladys Jones" with Jennings, Nelson and Bobby Bare.
He was the original host of the radio show American Country Countdown. He hosted the show from its inception on October 6, 1973, through April 1978. In 1966, Bowman won Favorite Country Comedy Recording of the Year award from Billboard. In 1967, he was named Comedian of the Year by the Country Music Association.
Bowman was confined to a nursing facility after a suicide attempt in which he was saved by professionals who rushed him to the hospital, only to discover he was suffering from an aneurysm which did burst. It paralyzed him causing him to be cared for in a nursing home in Forsyth, Missouri for almost 12 years before he died of liver and pancreatic cancer on June 5, 2013, at the age of 75. He was survived by his two children.
Related Articles
Books about Lubbock County People and Places
Books about Crosby County People and Places
What's your Favorite Book about a Texas County, Town, Person or Place? Here's our best reads list County by County