Dirk West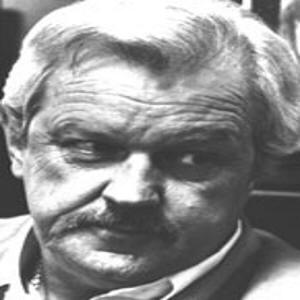 Born in Littlefield, Texas in 1930 , the West family moved to Lubbock soon after. West was a famous cartoonist, journalist and mayor of Lubbock, Texas. He started his cartooning career while attending Texas Tech University where he drew cartoons for The University Daily. Beginning in the 1960's he drew a one-panel comic featuring caricatures of mascots and coaches mostly in the Southwest Conference for the sports section of the Lubbock Avalanche Journal. Later West expanded his cartoons to include the Big Twelve Conference.
Two of his characters would eventually be officially adopted by their respective universities: Texas Tech's Raider Red and the University of Nebraska's Herbie Husker.
West drew a semi-weekly one-panel comic in the Avalanche-Journal's sports section where he would lampoon college mascots and coaches alike, as well as the stereotypes of various universities. Thus there was the dim-witted Texas A&M Aggie, the devout but overemotional Baylor Bear, the arrogant University of Texas at Austin Longhorn and of course Raider Red, whose bullet-riddled Stetson showed by the number of holes the number of game losses for Texas Tech so far that season.
West would alter the image of his characters over the course of a sports season. A winning team's mascot would gradually get larger and tougher, the fans of losing teams would find their mascots growing thinner as the weeks went by.
West died in 1996. His cartoons are much sought after by collectors even today.
References:
Dirk West: TCU in doldrums, while Tech on verge of bowl game Lubbock Avalanche Journal
Dirk West on Wikipedia