Dewitt Weaver, Jr.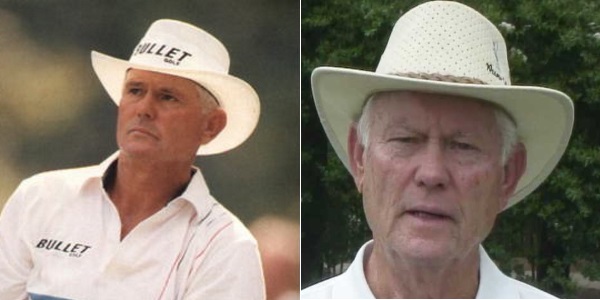 Born in 1939 in Kentucky, From the time he was 12, Weaver attended schools in Lubbock, Texas, where his father was the head football coach at Texas Tech from 1951 to 1960. In high school, he excelled in a number of sports. He is a golf consultant and former professional golfer who played on the PGA Tour and the Senior PGA Tour.
Weaver competed on the PGA Tour from 1967 to 1976, winning twice in the early 1970s. His best year as a professional golfer was 1971 when he finished in the top-25 on the PGA Tour money list In 1980 and 1981, he was the Georgia PGA Player of the year.
After reaching the age of 50 in September 1989, He began competing on the Senior PGA Tour. His lone win in this venue came in 1991 at the Bank One Senior Classic. After retiring as a touring professional, Weaver held club pro positions at Sea Palms, Sky Valley and Innsbruck golf clubs. He now runs a golf consulting company, DeWitt Weaver Golf Solutions LLC, with his children and lives in Braselton, Georgia, with wife, Sheri.
References:
Dewitt Weaver, Jr. on Wikipedia