Born Tula Ellice Finklea March 8, 1922 in Amarillo, Texas. Tula was born to be a dancer, she spent her early childhood taking ballet lessons and joined the Ballet Russe at age 13. In 1943, she appeared in her first film, Something to Shout About.

Charisse was the leading lady in the 1951 film The Wild North with Stewart Granger, which was a huge hit. Gene Kelly chose Charisse to partner with him in the celebrated "Broadway Melody" ballet finale from Singin' in the Rain (1952), which was acknowledged soon after release as one of the greatest musicals of all time.

Charisse had a slightly unusual serious acting role in Party Girl in 1958, where she played a showgirl who became involved with gangsters and a crooked lawyer, although it did include two dance routines. It was far more profitable to MGM than her musicals. Also in 1958 she co-starred with Rock Hudson in Twilight for the Gods.

In the 1970s Charisse guest starred on shows such as Medical Center, Hawaii Five-O, The Love Boat, Fantasy Island, The Fall Guy, Glitter, Murder, She Wrote, and Crazy Like a Fox.

Her last film appearance was in 1994 in That's Entertainment!. Charisse died June 17, 2008 in Los Angeles, California. She was inducted into the Texas Film Hall of Fame in Austin in March 2002.
Related Articles





In the Cattle Country: History of Potter County, 1887-1966
A Strong West Wind: A Memoir
Cowboy Justice: Tale of a Texas Lawman
Whistling Willie from Amarillo, Texas
Chickens in the Attic: MEMORIES 1934-1949, Growing Up in Amarillo
Blessèd Assurance: At Home with the Bomb in Amarillo, Texas
Amarillo Slim in a World Full of Fat People: The Memoirs of the Greatest Gambler Who Ever Lived
. . . more books about Potter County People and Places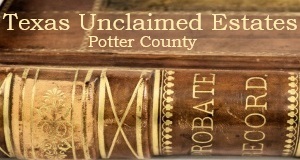 Potter County Unclaimed Estates
These Deceased Residents of Potter County Left a total $507,046 in Unclaimed Money for their heirs. Know the Heirs? Let them know they can collect from the Texas Comptroller's Office. See the List








What's your Favorite Book about a Texas County, Town, Person or Place? Here's our best reads list County by County






Featured Item from Potter County Texas

Rare Artifacts, Books, Memorabilia and Historical Documents from Amarillo, Bishop Hills, Ady, Boden, Bushland, Chunky, Cliffside, and Gentry.