Chevrolet Dealership Mechanics in Quanah in 1920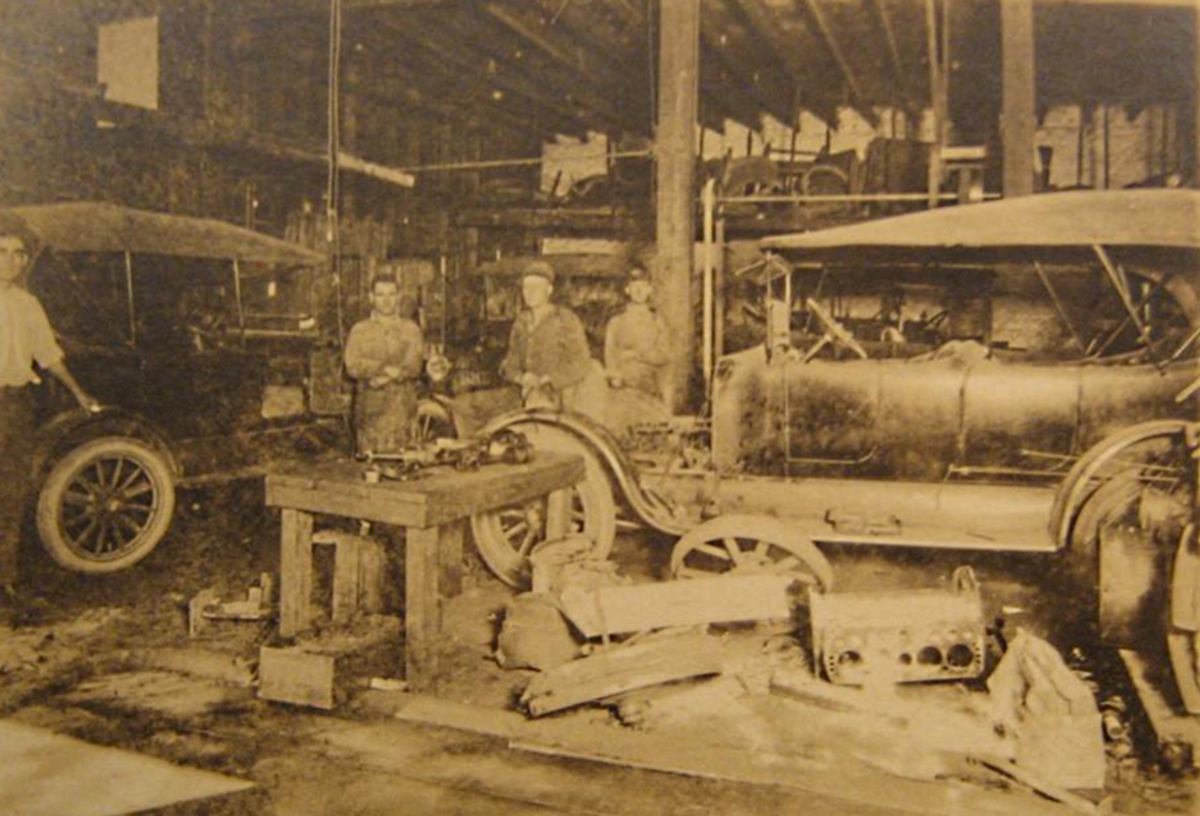 In this rare image of the Chevrolet Dealership in Quanah Texas in 1920 mechanics are doing repairs including an engine overhaul on the shop floor. Edward Wykes, co-owner of the dealership, is on the far left.
. . . photo and information courtesy Brent Lemons. Edward Wykes is his grandfather. Brent inherited the safe in the picture and keeps it proudly displayed and empty at his house.