Famous People from Floyd County, Texas.
Charlene Finkner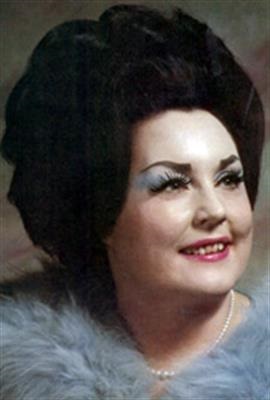 Charlene Finkner was born Sept. 21, 1927, in Floydada to Charlie and Nellie Fulkerson. After graduating from Wayland Baptist College and Texas Tech University with a Bachelor of Science Degree in Education she returned to Floydada where she was a third grade teacher. Charlene was also a graduate and Glen Ray Arnold Modeling School. After a few years of teaching in Floydada she and her husband Don decided to enter the fashion industry.
Mrs. Finkner became a successful business woman and Lubbock icon where she owned and operated Charlene's. She served as president of the American Business Women's Association and received the Woman of the year award in 1965. She received a citation from her alma matter, Wayland Baptist College for her work on the Executive board in 1969. Mrs. Finkner was elected Alpha Kappa Gamma president of the Alpha Beta Chapter in 1974.
Mrs. Finkner never forgot her roots in Floydada or her love for the student's she taught there. In 2007 she introduced former student Ronnie Hill to the Lubbock Avalanche Journal to assist him in drawing attention to his book, "Kicking Buts, Not Butt's".
Hill was an inspirational speaker who gave keynote speeches to educators worldwide. He carried a photo of his second third grade teacher, Mrs. Finkner, in his wallet for 45 years and wrote, "She believed when others didn't. The memory I have of her love and dedication will last a lifetime."
Mrs. Finkner died August 6, 2016 at the age of 89 and is buried in the Floyd County Memorial Park in Floydada.
Even after her death, her unique sense of style continued to fascinate. At her estate sale, Eddie Maddox, a local estate sale expert who ran the sale said, "You have never seen and will never see again a sale like this. Imagine a Doris Day 1960's movie set, a red and black Elvis room, an indoor garden room complete with Corinthian columns and an in-house museum dedicated to her store. . ."
Resources:
The Pink House of the Pink Lady in Lubbock, Texas 1025kiss
Charlene Nell Finkner Lubbock Avalanche Journal
Early Life in Texas County by County
Books about Texas People and Places
Amazing People from Texas County by County
Texas History in the 19th Century (Amazon)
Vintage Texas Photos (eBay)
West Texas History & Memories (Facebook)