Chance Mock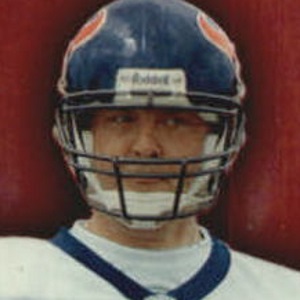 Chance Mock was born in Lubbock, Texas December 10, 1981. His football career started in high school in The Woodlands and continued with the University of Texas. He played professionally for the Austin Wranglers in the Arena Football League.
Mock attended The Woodlands High School in Houston, Texas, where he was a Parade All-American in 2000. Mock ranked number 9 on the Austin American-Statesman's College Football Recruiting Fab 55 for 2000, committing to The University of Texas at Austin that year.
Mock went undrafted and attempted to sign on with several National Football League teams. Eventually, he signed to play QB for the Austin Wranglers, of the Arena Football League, based in Austin, Texas.
He later became the announcer for the Wranglers until they folded in 2008. After that he worked briefly for Triton Financial, a financial firm targeted at professional athletes that also employed Ty Detmer, Koy Detmer and Chris Weinke. He left in 2009 shortly before the company was sued in a civil action by the U.S. Securities and Exchange Commission for defrauding investors in a multimillion-dollar insurance scam and before the CEO was sent to prison for 17 years.
He was a co-host of the Adams Show, a radio show on Austin's ESPN radio affiliate, from August 2011 to July 2012. He is the founder of the community-based radio station WoodlandsHits.com, commentating for Woodlands Online Sports, and Partner in Action Sports, a sporting goods company.