Life in Floyd County Tx 1905 to 1964
Floyd County, Texas 1905 to 1964 as pictured in archived government photographs, vintage postcards, old school yearbooks and newspapers.
C. W. Thagard's Oat Farm Early 1900's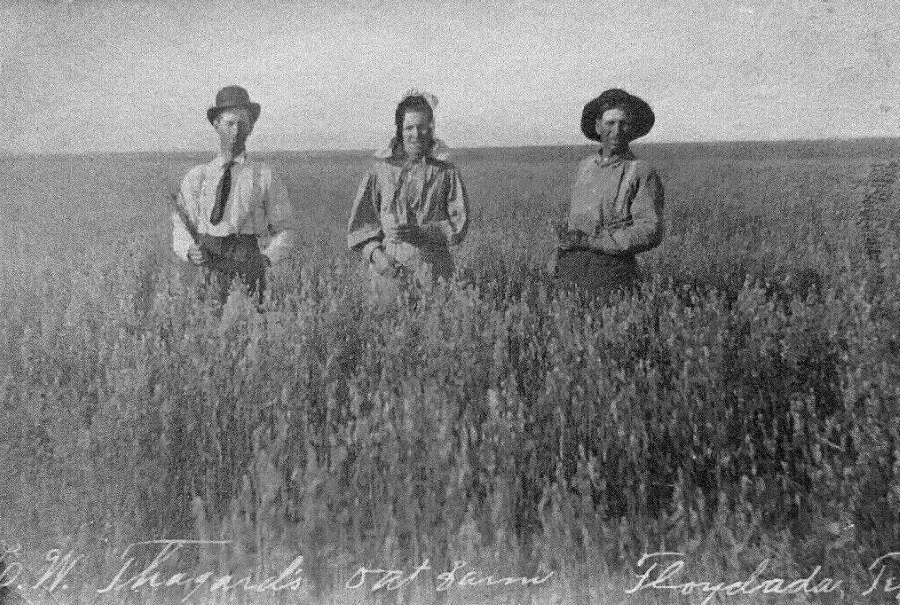 Photo from early 1900's picture postcard depicts C.W. Thagard's Oat Farm near Floydada Texas. The two men and one woman are not identified but are likely Mr. Thagard and his family or friends.