Davick Services on Facebook
True Stories of Amazing People and Places in Texas
Life in Texas from the 1800's to 1950

Life in Brown County Tx 1909 to early 1940's
Brown County, Texas in 1800's to 1950 as pictured in archived government photographs, vintage postcards, old school yearbooks and newspapers from Brownwood, Bangs, Early, Blanket, Lake Brownwood and Thunderbird Bay. Click on photos to view larger.

Click on the photos below to see full size images
Brownwood Fire Department in 1907
Firemen posed with their horse drawn fire fighting wagons in 1909 near Forepaugh and Sells Bros Show billboard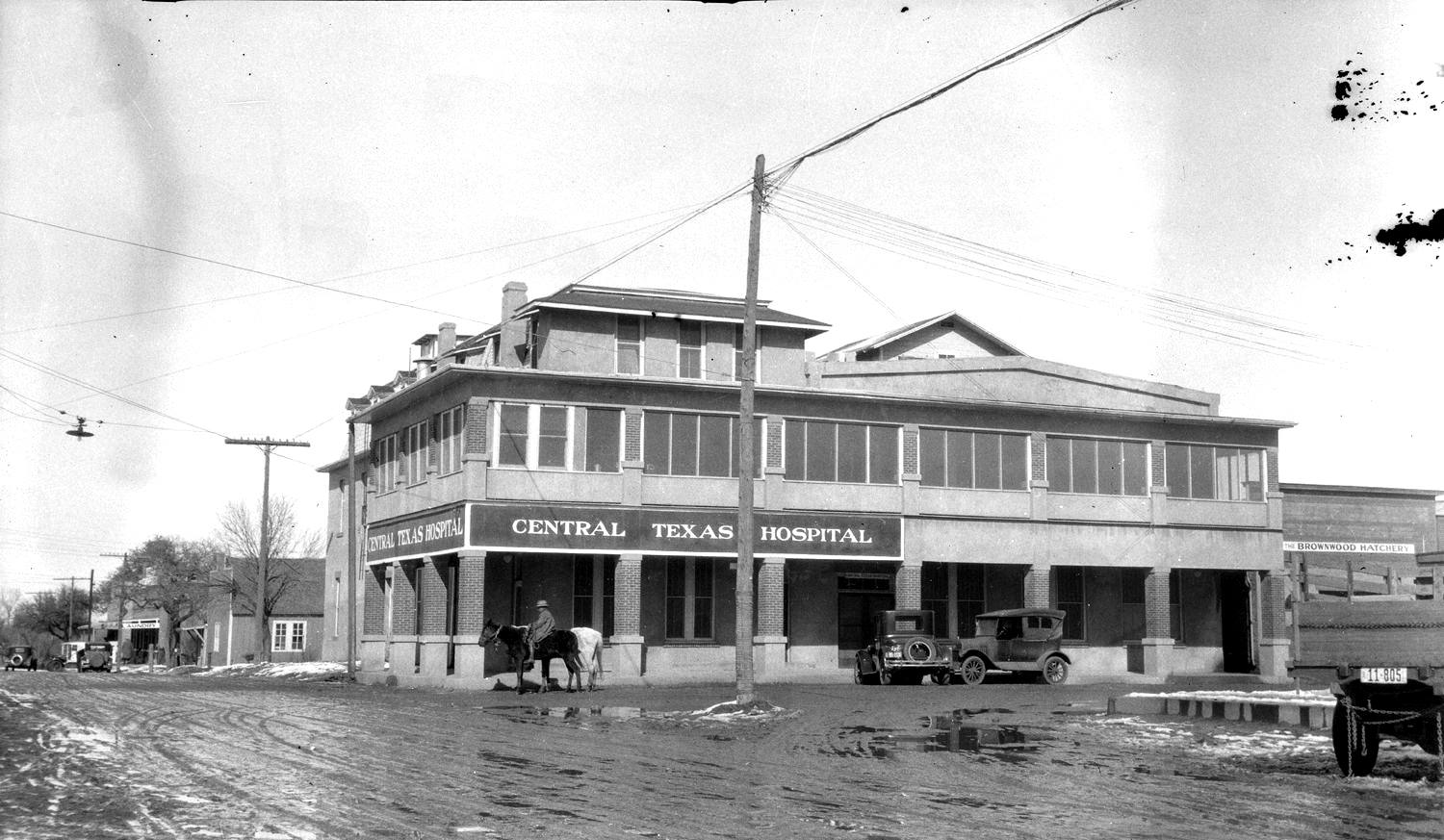 Central Texas Hospital in 1929
Model T's and a man on horseback were on the muddy street in front of the Central Texas Hospital and the Brownwood Hatchery in 1929 in this large crystal clear image.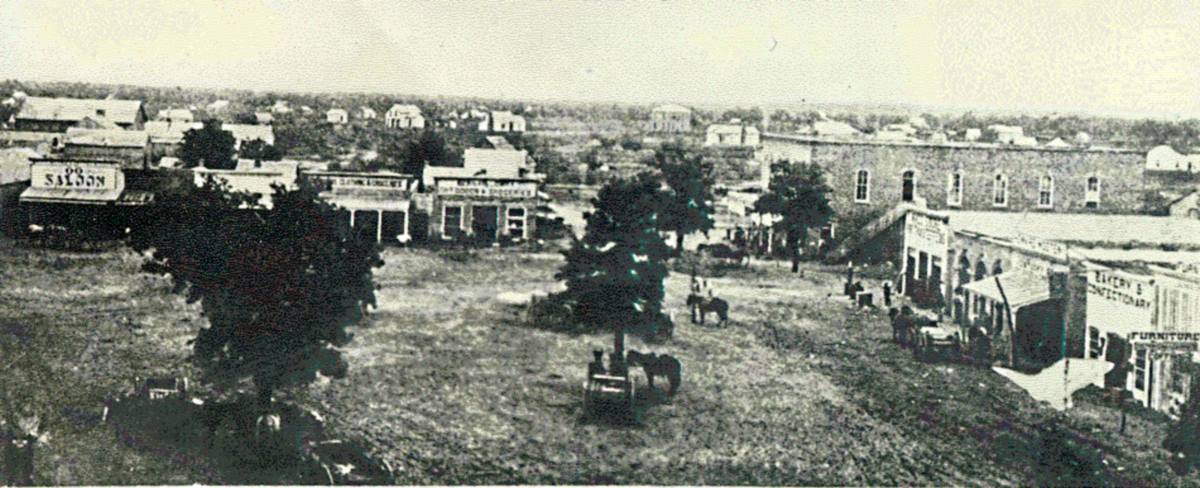 Brownwood Courthouse Square in 1880s

The courthouse square in Brownwood Texas as it appeared in the 1880s with the bakery on the right and the saloon on the left.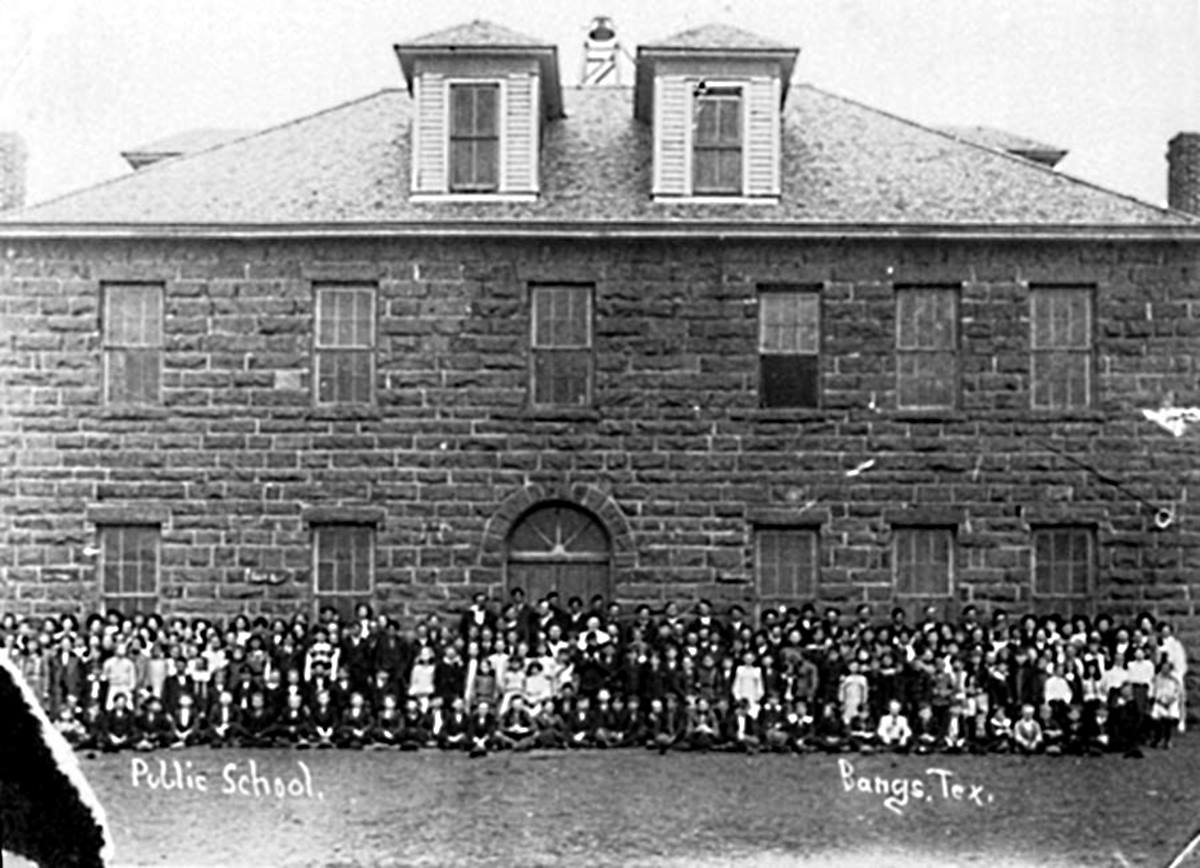 Bangs Texas Public School in 1909
Student's and staff pose for huge school photo in front of the Bangs Public School in 1909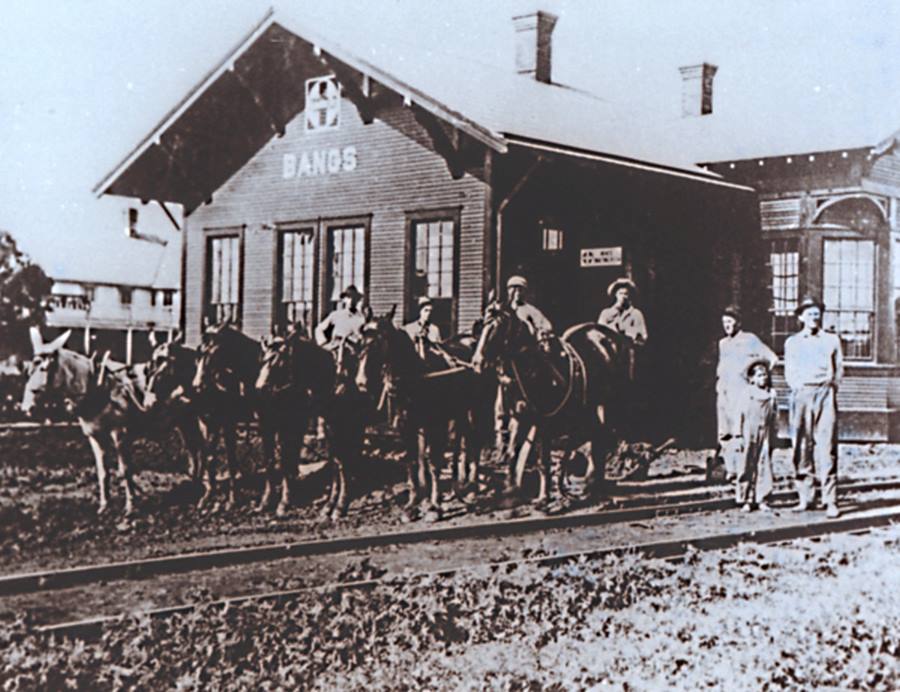 Bangs Texas Railroad Depot in 1886
The men and horses who helped bring the railroad to Bangs Texas pose in front of the Santa Fe Depot in 1886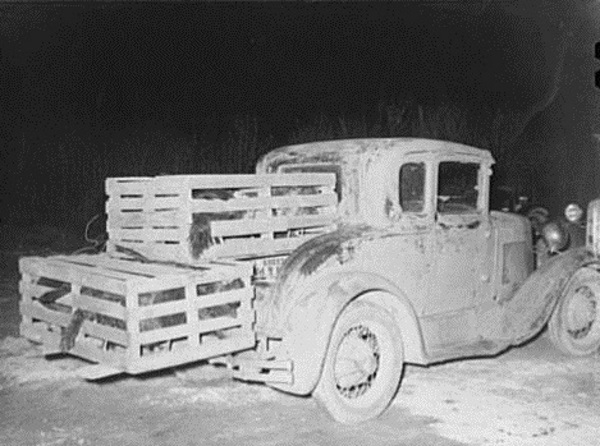 Car converted to truck carries turkeys to Brownwood 1939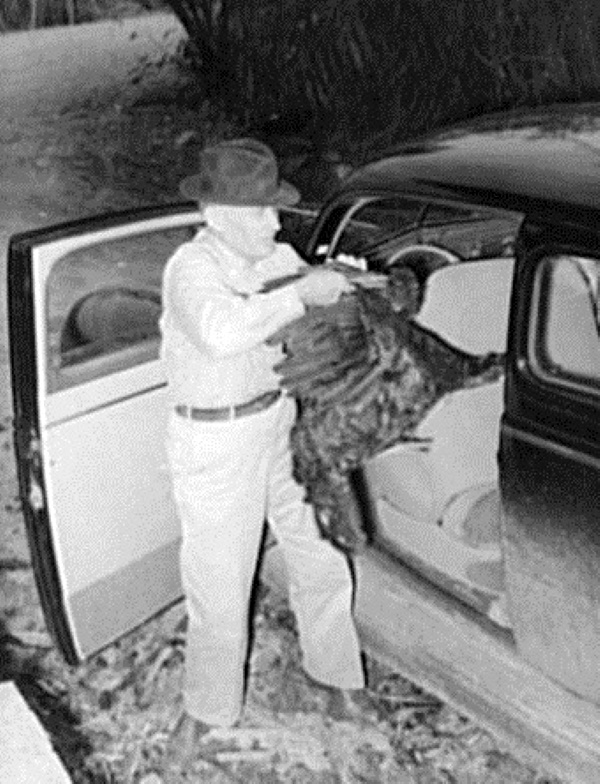 Man Struggles to Get Turkey Out of His Car
In 1939 Brownwood Texas a man struggles to remove live turkey from the family car.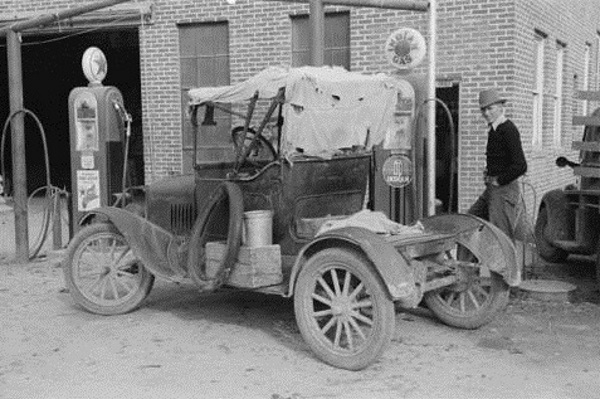 Model T at Gas Station Brownwood Tx 1939
This Model T has seen better days but the reliable little car still beats walking.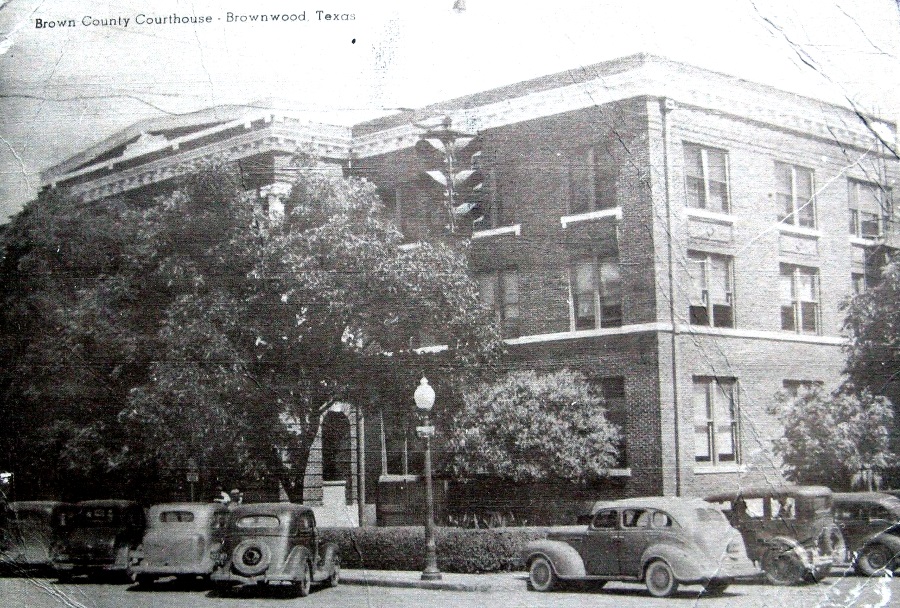 Brown County Courthouse in 1944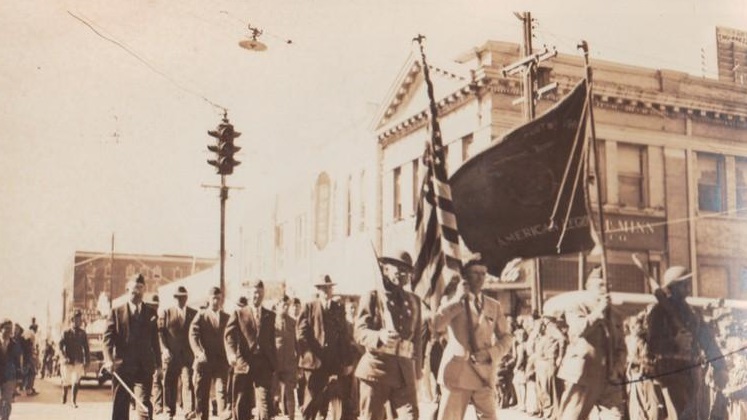 WW1 Armistice Day Parade Brownwood Tx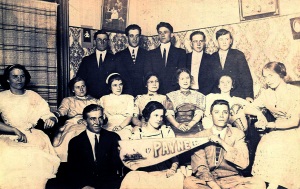 Payne College Class of 1912
When it wasn't called Howard Payne it was Payne College like the pennant says.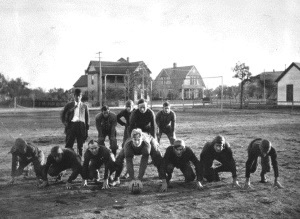 Howard Payne Football Team 1909
Earliest known photo of the Howard Payne football team. Only a few of the players had helmets in this photo.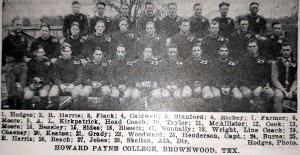 Howard Payne Football Team in 1923 Brownwood Texas
Players: Hodges, R. Harris, Flack, Caldwell, Stanford, Richey, Farmer, More, A. L. Kirkpatrick, Taylor, McAllister, Cook, Moore, Beasley . . . read more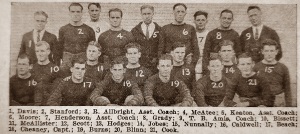 Howard Payne Football Team 1924 Brownwood Texas
Davis, Stanford, R. Allbright, McAtee, Keaton, Moore, Henderson, Grady, T. B. Amis, Bissett, Mcallister, Scott, Hodges, Jobes, Nunnaly, Caldwell, Beach, Dheaney, Burns, Blinn and Cook.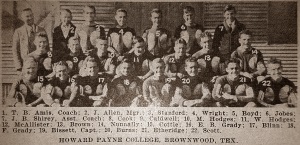 Howard Payne Football Team in 1925 Brownwood Texas
T.B. Amis, J. Allen, Stanford, Wright, Boyd, Jobes, J.B. Shirey, Cook, Caldwell, M. Hodges, W. Hodges . . . read more see full size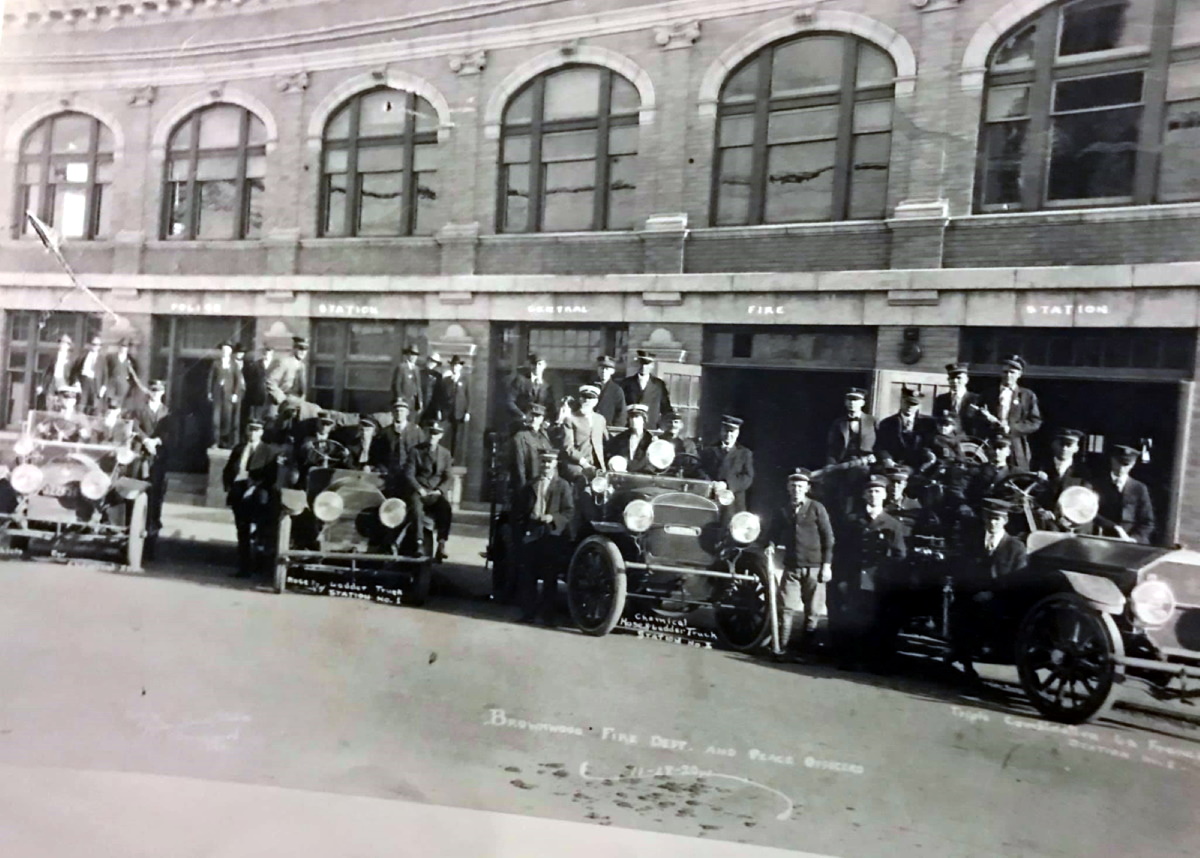 Brownwood Fire and Police Department 1930
In 1930, 47 members of the Brownwood Police and Fire Departments posed in this huge photo so clear you can identify the faces . . . tap the photo to see full size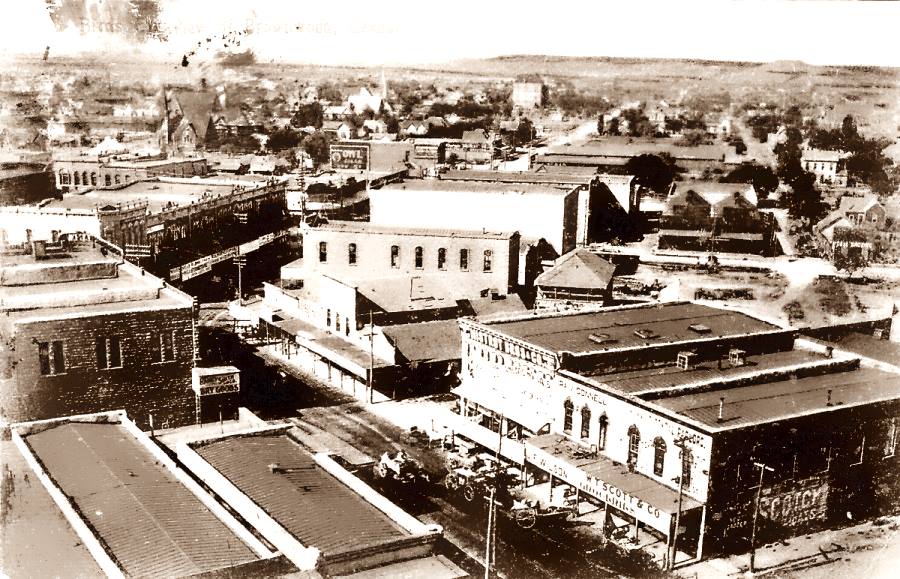 Birds Eye View Brownwood in 1909
Horse drawn wagons are being loaded in front of the W. T. Scott & Co store in this birds-eye view of Brownwood Texas in 1909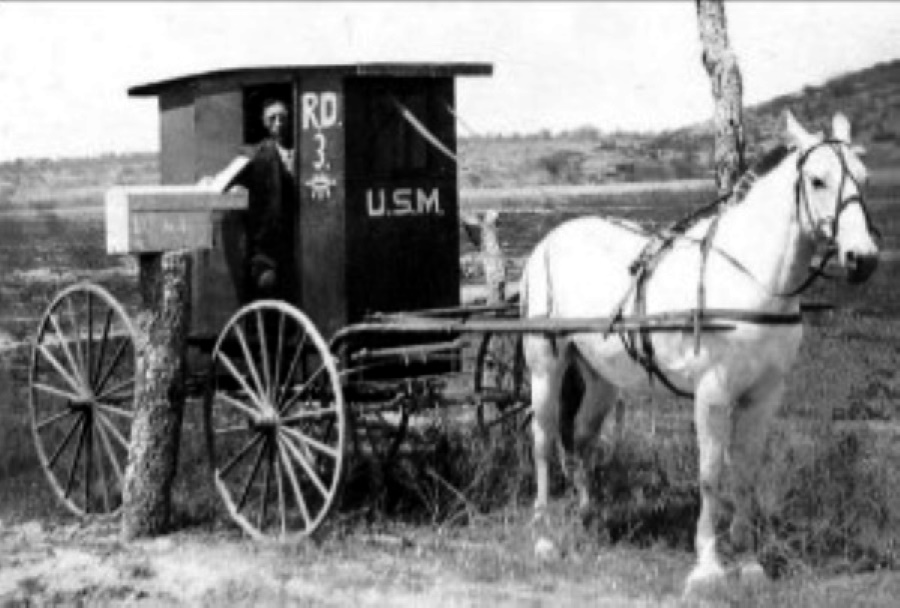 Brown County Mail Cart in 1908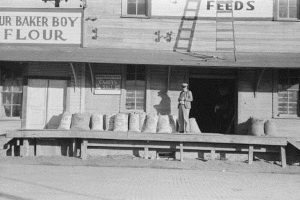 Brownwood Feed Store 1939
Featuring Baker Boy Four and Carey's Salt
Brownwood Vegetable Stand 1939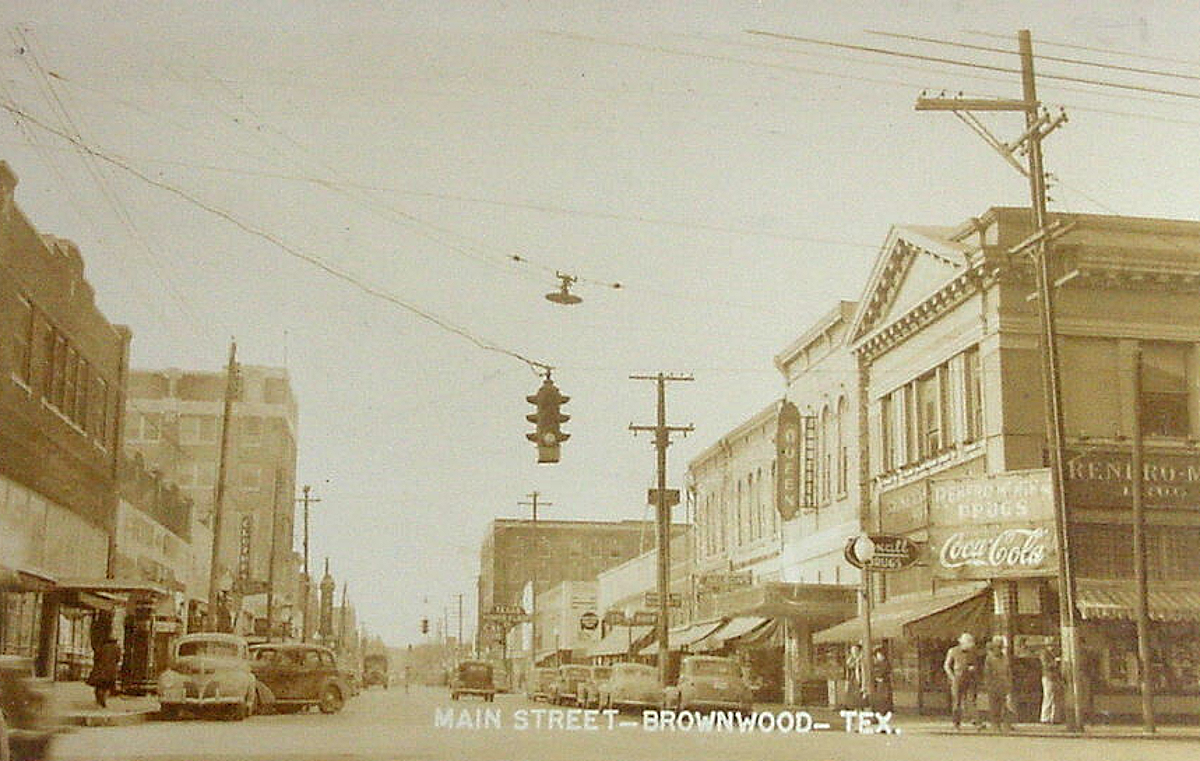 Main Street in Brownwood Texas in 1941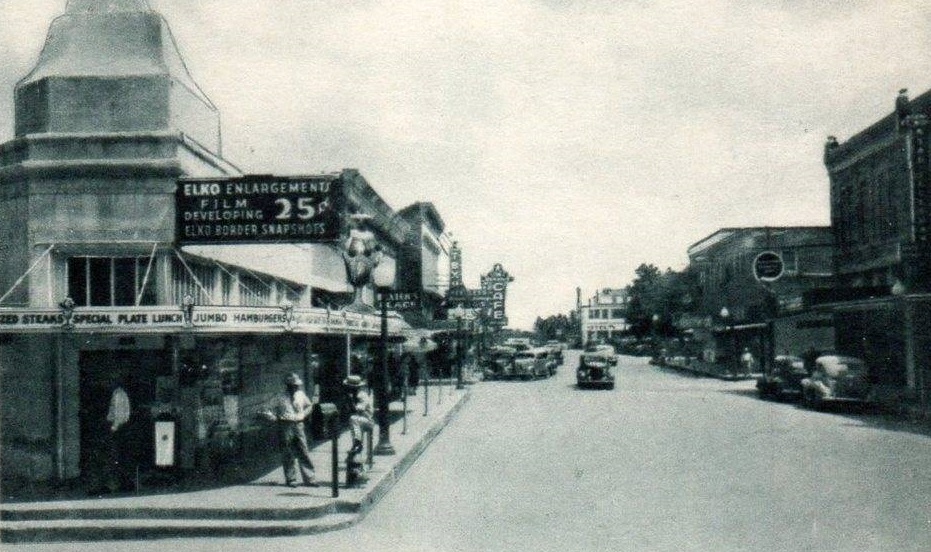 Brownwood Street Scene 1940's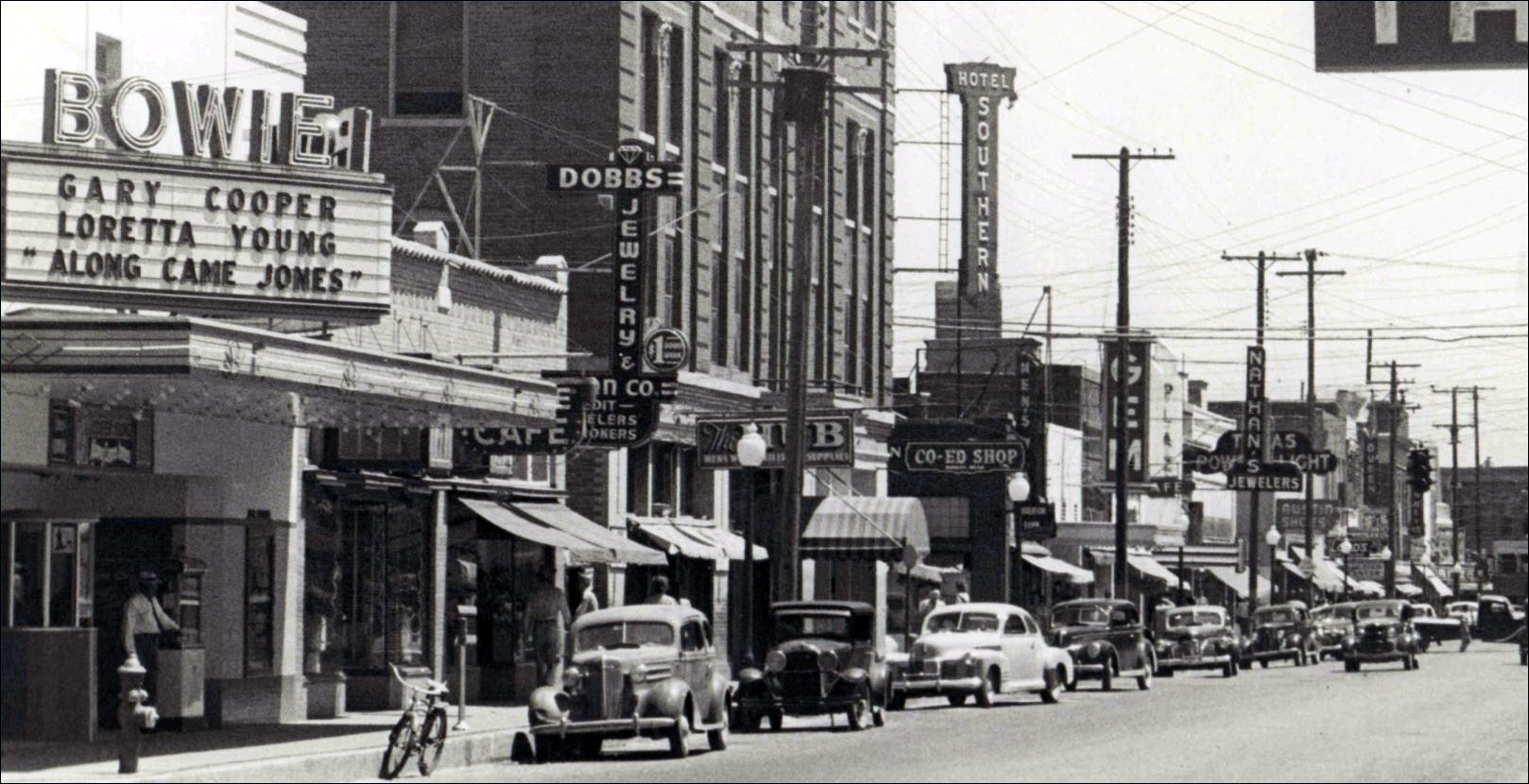 Brownwood Street Scene in 1945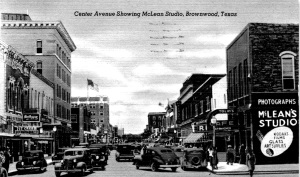 Center Avenue Brownwood Texas 1946
Featuring McLean's Studio, Tolin's Cafe and 1940's Cars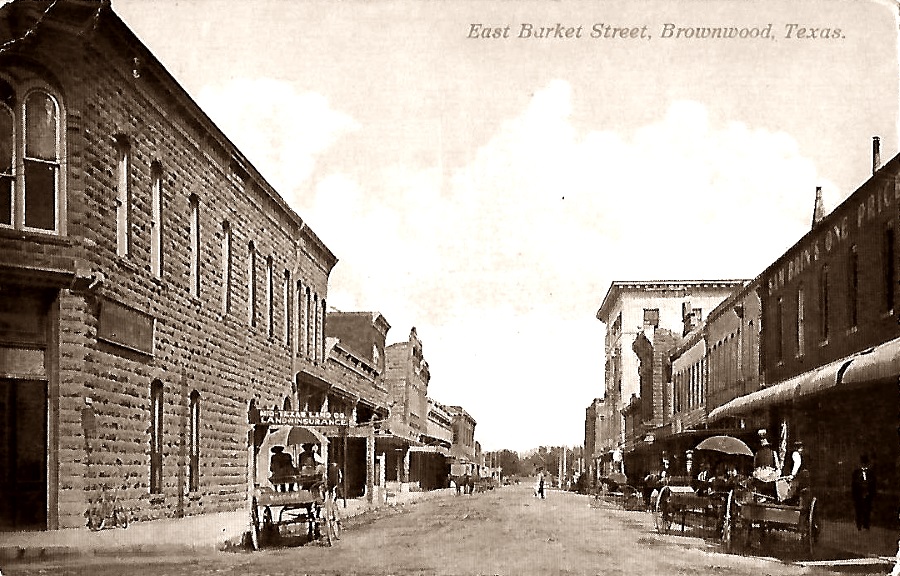 East Baker Street in Brownwood in 1910
Horses, buggies and delivery wagons on the dirt street in front of the Mid-Texas Land Company and Sam Brin's One Price Store on East Barket Street in 1910 . . . see it full size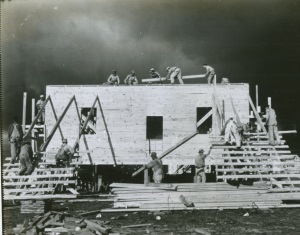 Building Army Barracks Brownwood Tx in 1940
Workers clamor to construct barracks ahead of looming storm.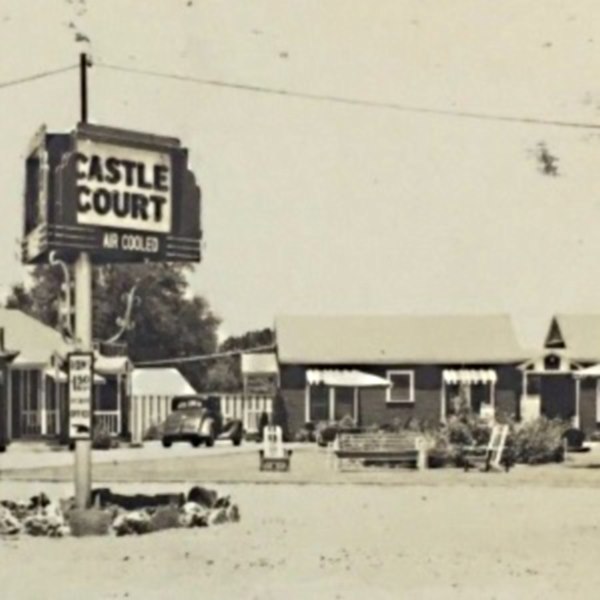 Castle Court Tourist Camp Brownwood in 1941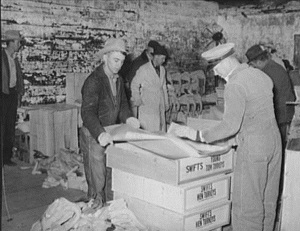 Cold storage plant, Brownwood, Texas 1939
Workers pack Swifts Turkey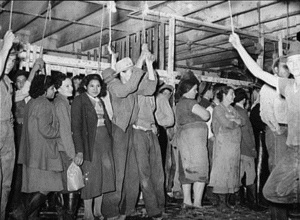 Poultry House Workers in Brownwood Texas 1939
Workers line up for shift change.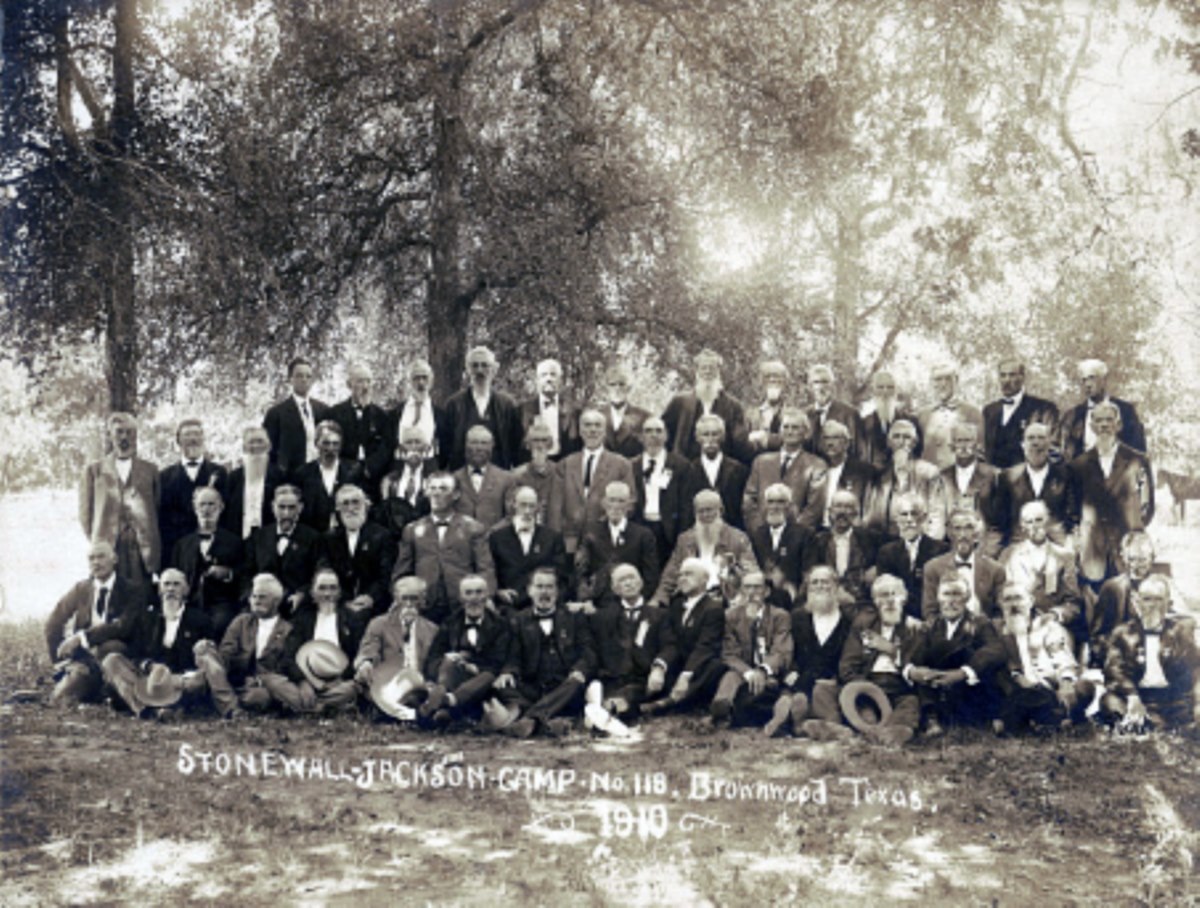 Stonewall Jackson Camp No. 118 Brownwood in 1910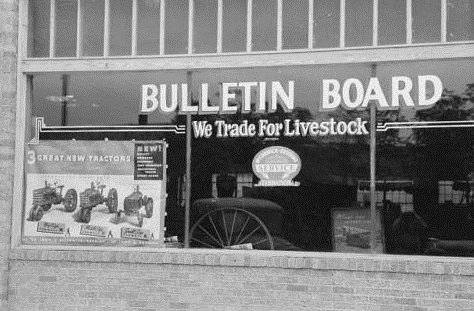 Brownwood Bulletin Board 1939
"We Trade for Livestock"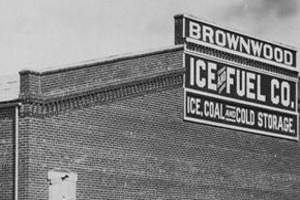 Brownwood Ice and Fuel Company c1900
Providing Ice, Coal and Cold Storage
What's your Favorite Book about a Texas County, Town, Person or Place? Here's our best reads list County by County