Look Who's Talking about Texas History
Davick Services recommends the Facebook Group "West Texas History & Memories" for history, famous people, old photos, stories, unclaimed estates and genealogy of the Western Half of Texas . . . Check it out and join the conversation
Life in Brewster County Tx in 1850 - 1950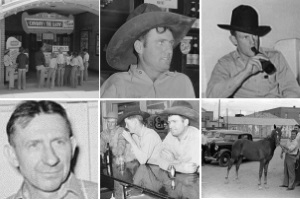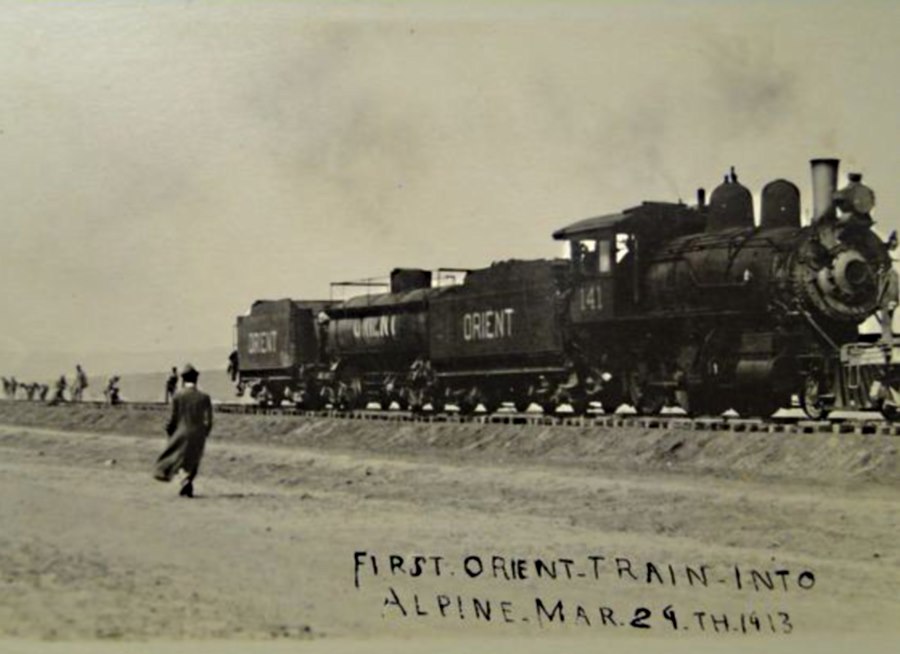 First Orient Train into Alpine
On March 29, 1913 the first Orient train arrived in Alpine Texas even as railroad workers were working on the tracks.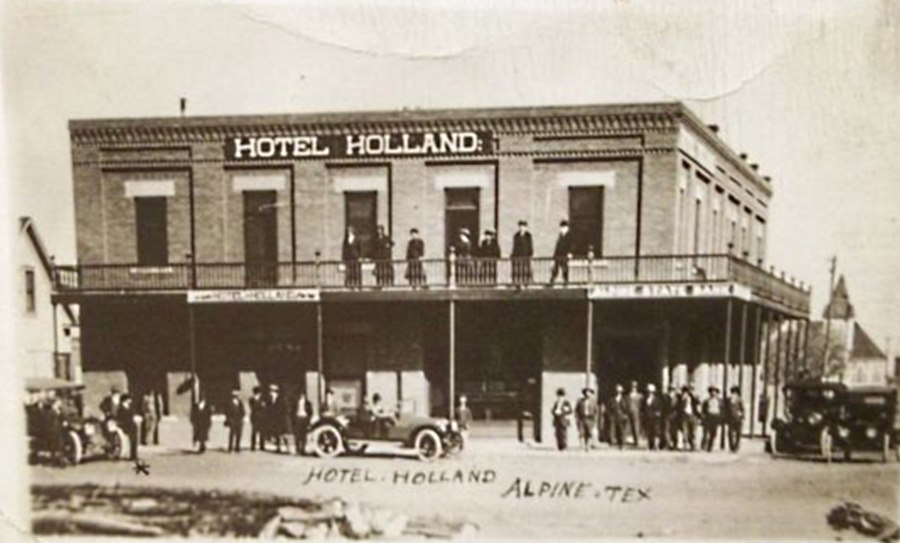 Hotel Holland in Alpine in 1915
In 1915 twenty eight men and women turned out with their cars at the Hotel Holland and Alpine State bank for this large photo . . . see it full size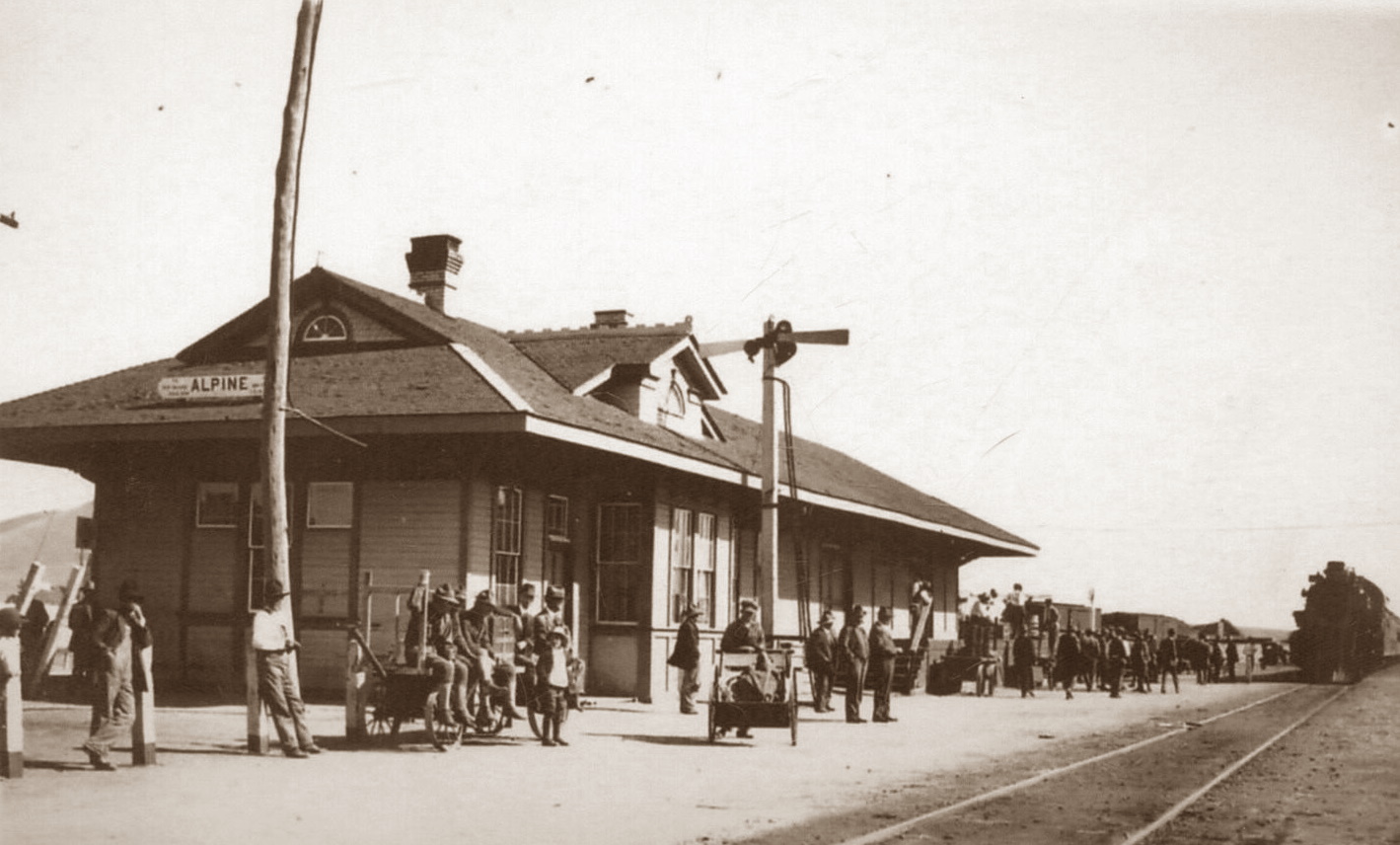 Alpine Texas Railroad Depot
Huge photo of people waiting to board and pick up travelers as steam locomotive pulls into station . . . See it full size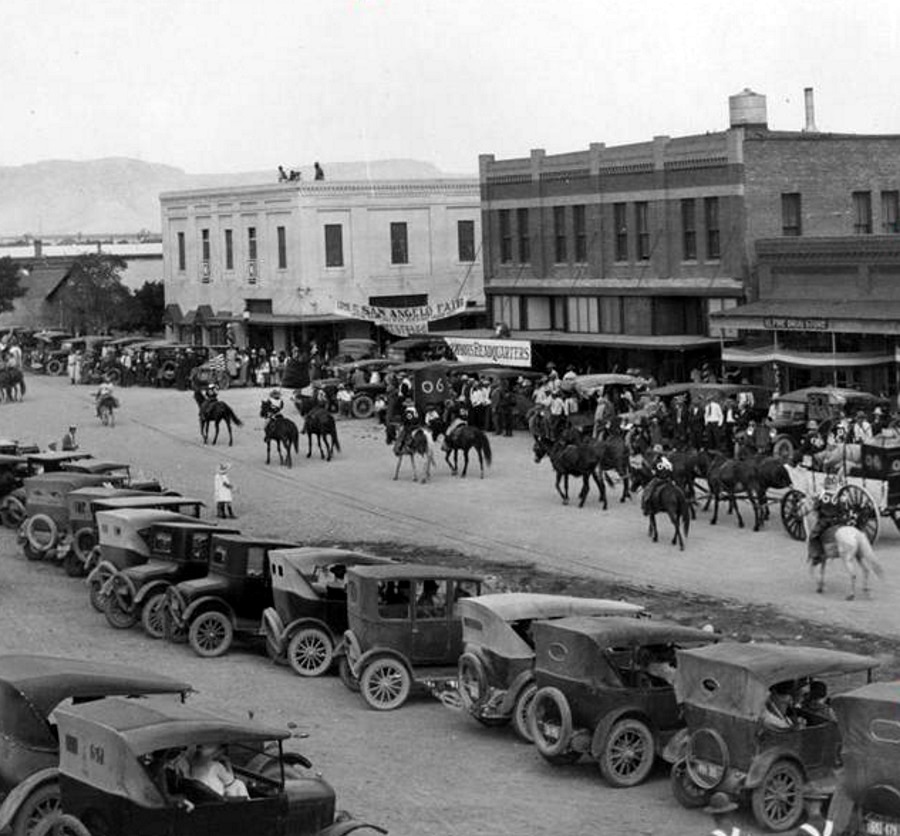 Alpine Texas Rodeo Parade 1926
Model T's line the street and people on the buildings watched horses and wagons parade past in the great old photo of downtown Alpine Texas . . . tap image to see full size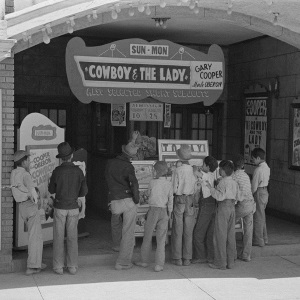 Movie Theatre in Alpine Texas
Lining up for the picture show in Alpine Texas 1939. Young boys wait for the chance to see Cowboy and the Lady with Gary Cooper in 1939. The kids will pay a dime to get in but the adults will pay a quarter . . . see it full size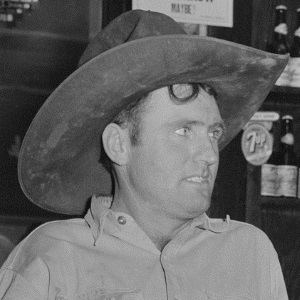 Brewster County Cowboy at Beer Hall 1939
In 1939 a Cowboy in Brewster County was caught relaxing with a beer in a local bar. The sign above his hat says TRUST YOU? TOMORROW ... maybe!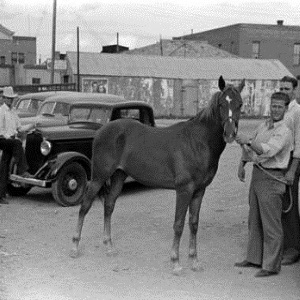 Horse Trader Shows Horse in Alpine in 1939
A horse trader offers a fine horse for sale on the dirt street of Alpine Texas while stone-faced potential buyers look on.
. . . see it full size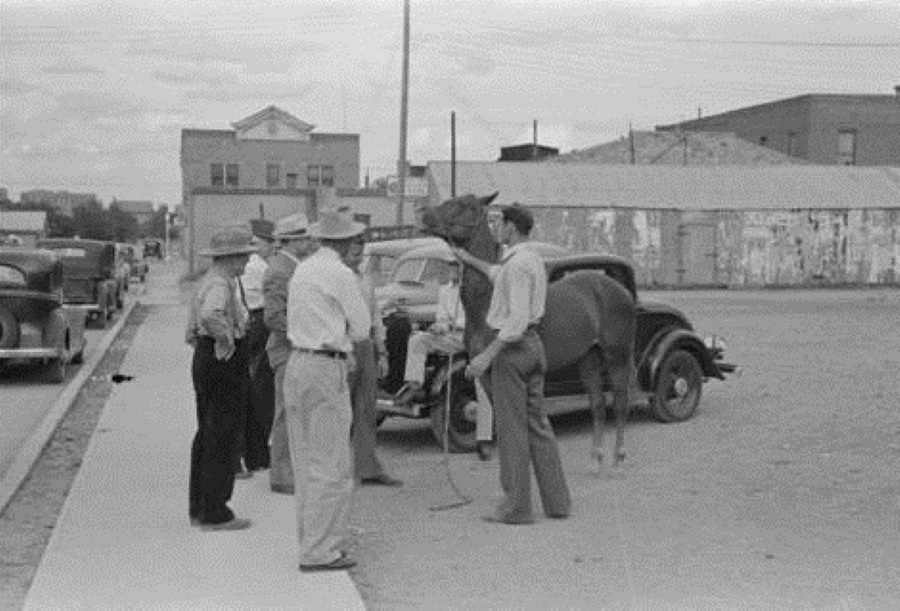 Small Crowd at Street Side Horse Sale
A small crowd gathered around a horse trader's impromptu sale on the street in Alpine Texas in 1939 . . . Look closer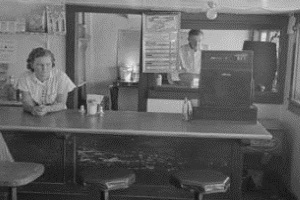 Cafe in Alpine, Texas in 1939
At a cafe in Alpine Texas in 1939 a waitress waits for the next customer to walk in while the cook in the background gets ready . . . look closer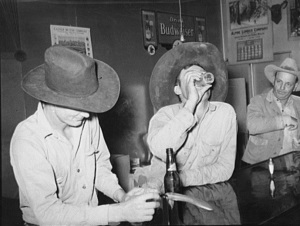 Cowboys In Beer Hall in Alpine, Texas 1939
Two cowboys down beers at a bar in Alpine Texas in 1939 while an older cowboy watches with disapproval and reaches for a smoke. Alpine Lumber Company calendar hangs on wall next to antelope horns . . . see full size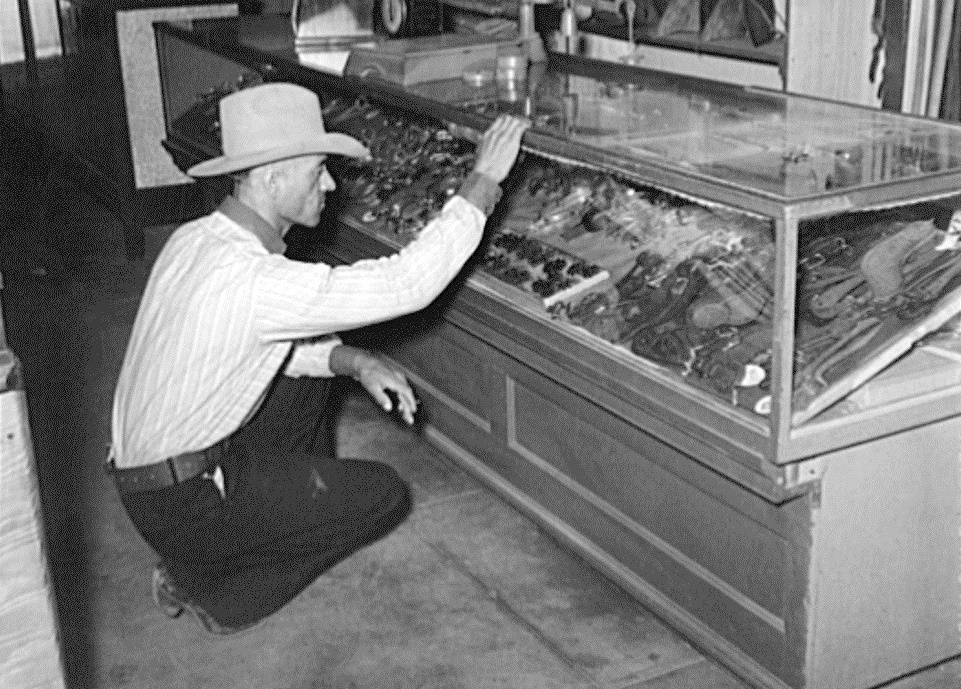 Cowboy Looks at Spurs Display
In 1939 in Alpine Texas a cowboy kneeled down to get a closer look at the spurs on display in a glass case . . . take a closer look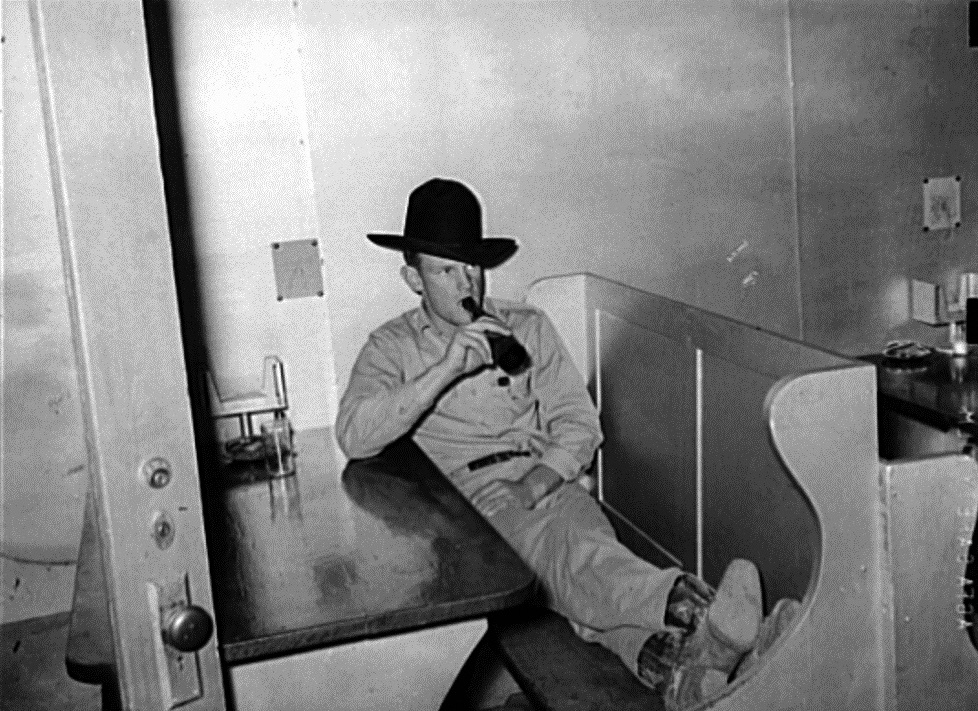 Cowboy Relaxes in Cafe Booth
In 1939 a cowboy kicked back with a beer in his booth at a local cafe in Alpine Texas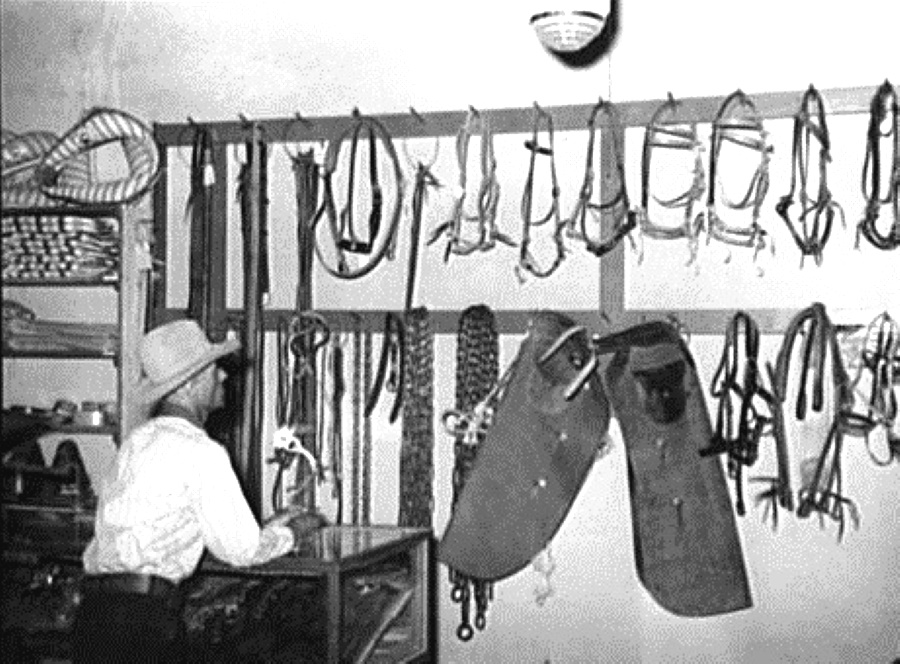 Saddle Shop in Alpine Texas
In a Saddle Shop in Alpine Texas in 1939 a cowboy examines halters, bits chaps and more hanging from the wall ... Large photo see it full size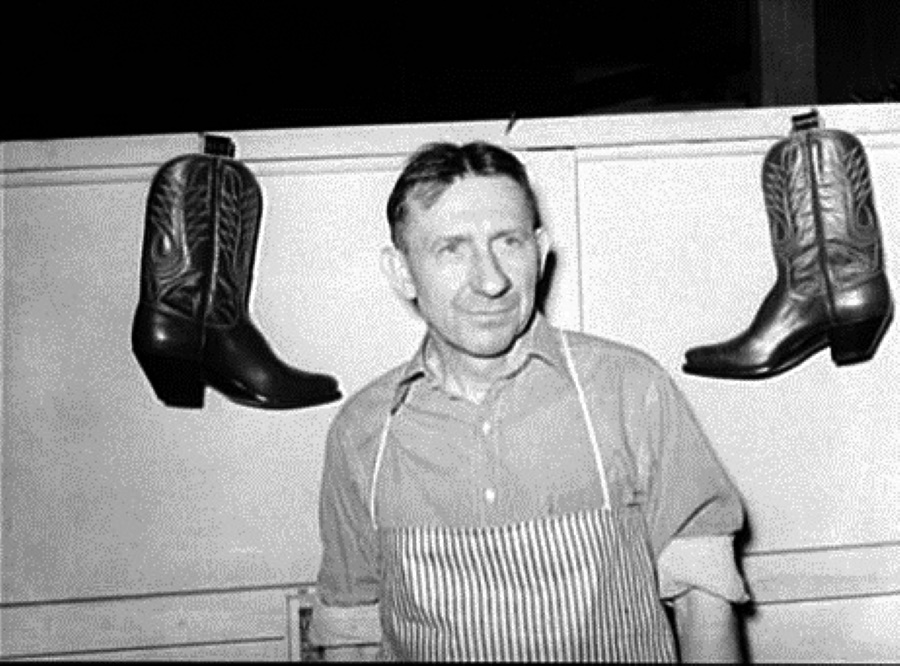 Boot Maker in His Shop in Alpine in 1939
In 1939 a boot maker posed for this photo in his shop in Alpine Texas with a pair of his hand-made boots hanging behind him . . . see it close up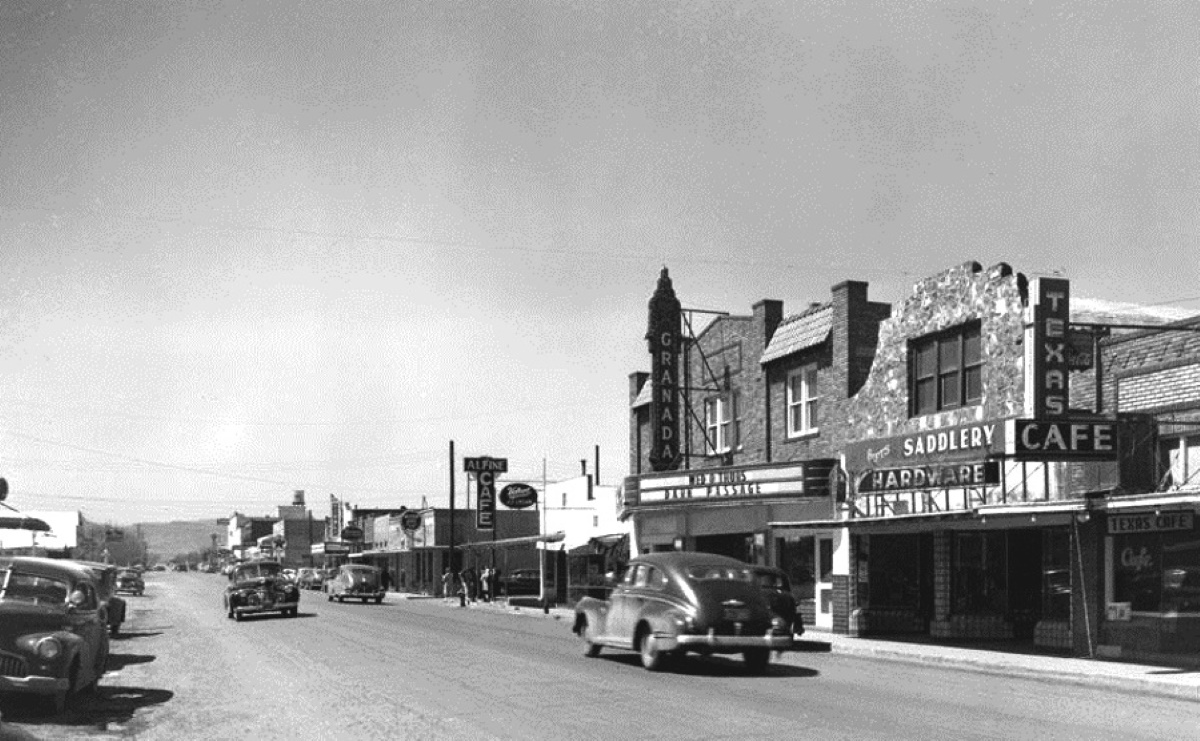 Alpine Texas Main Street 1940's
Crystal clear image of downtown Alpine Texas shows 1940s cars driving past the Texas Cafe, Saddlery and Hardware store, Granada Texas and the Alpine Cafe . . . see this huge image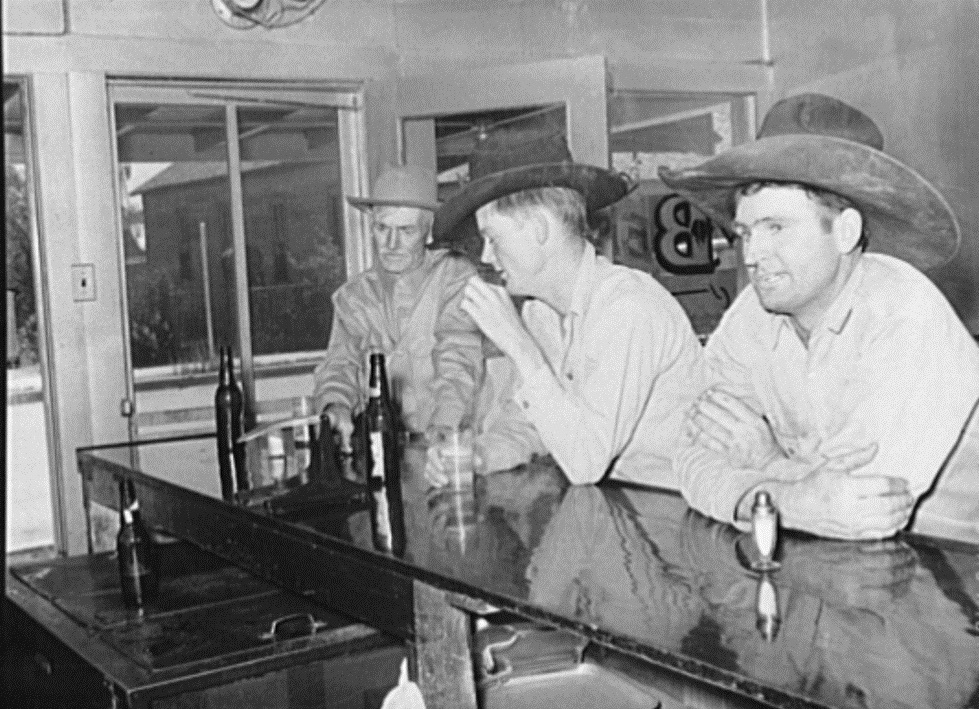 Three Cowboys in Alpine Texas Bar 1939
Troy Baker recognized the cowboy on the right as his great grandfather Ray Ogle and Wadene Musgrave identified the one in the center as her father, Joe Musgrave when they saw this picture on the Facebook group West Texas History & Memories . . . see it full size
Resources:
Books about Brewster County People and Places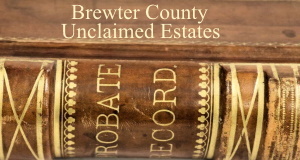 Brewster County Unclaimed Estates
These Deceased Residents of Brewster County left a total $25,522 in Unclaimed Money for their heirs. Know the Heirs? Please Share this with your Family and Friends from Alpine and Terlingua . . . Check the list
Brewster County Treasures
Rare Artifacts, Memorabilia, Ancestry and History Records from Alpine, Marthon, Study Butte, Terlingua, Altuda, Arick Village and Boquillas, Texas. See Brewster County Treasures on eBay
What's your Favorite Book about a Texas County, Town, Person or Place? Here's our best reads list County by County