Davick Services on Facebook
True Stories of Amazing People and Places in Texas
Books About Scurry County Texas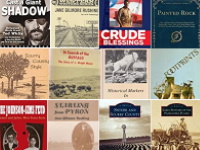 What's Your Favorite Book about a Scurry County Texas Person, Place or Event? Here are some of our favorites about Snyder, Pyra, Hermleigh, Dunn, Fluvanna and Ira. Did we miss some good ones? What's your favorite? Please let us know.

This site contains affiliate links to products. We may receive a commission for purchases made through these links. As an Amazon Associate we earn from qualifying purchases.
Sons of the Republic of Texas
"Joseph Clegg died on July 18, 1889, near Rotan, Fisher County, Texas, and is buried in the Cottonwood Flat Cemetery, Scurry County Texas. During the War Between the States, he shoed horses for the Confederate Army. He was also a private in Company A. Rangers for Frontier Protection, Texas State Troops, C. S. A. " . . . Read more Look inside
The Last of The Old-Time Cowboys
Within the pages of this book these genuine legends who rode through a golden moment in American history live on. Found inside: "Born February 8, 1906, Bill Townsend grew up in Fluvanna in Scurry County and got his first horse-breaking job in 1923 in Borden County. In the mid-1920s he worked for the Slaughter operation near Post, the Matadors, and the Beal outfit near Gail . . . Read more
In The Shadows of Giants: True Stories From The Son of a Hollywood Stuntman
by Michael Bayouth - Forward by Ted White
Michael Bayouth's stuntman father grew up on a ranch near Snyder Texas. As a stuntman and actor he doubled for such greats as John Wayne, Dean Martin and Clark Gable and has led a life few could believe. In The Shadows of Giants is a fun and dysfunctional ride of Hollywood stuntman and movie star double Ted White's life from the Hatari movie set with John Wayne on the African Serengeti to the palimony trial of Lee Marvin in LA. "In the Shadows of Giants" combines humor and true-life stories of White's life as a stuntman, double for such wild characters as Jason from the "Friday the 13th" series, as well as husband and father . . . Read more Look Inside
The Newton Boys: Portrait of an Outlaw Gang
Portrays the misdeeds of the notorious early twentieth-century bank and train robbers.
"From Cottonwood, where my daddy and mother come in '85 we moved to Scurry County northwest of Sweetwater, twelve miles east of Snyder" . . . Read more Look Inside
The Johnson-Sims Feud: Romeo and Juliet, West Texas Style
In the early 1900s, two families in Scurry and Kent counties in West Texas united in a marriage of fourteen-year-old Gladys Johnson to twenty-one-year-old Ed Sims. Billy Johnson, the father, set up Gladys and Ed on a ranch, and the young couple had two daughters. But Gladys was headstrong and willful, and Ed drank too much, and both sought affection outside their marriage. A nasty divorce ensued, and Gladys moved with her girls to her father's luxurious ranch house, where she soon fell in love with famed Texas Ranger Frank Hamer . . . Read more Look Inside
Starting from Pyron
The long, shrill whistle of the first train that pulled into Pyron in the early 1900s announced the beginning of the end for this West Texas community. Settled first by farmers and ranchers in the 19th century, Pyron fell prey to the advances of technology (most notably the automobile) and the town all but vanished in the years following World War II . . . Read more Look Inside
Texas Ranger: The Epic Life of Frank Hamer, the Man Who Killed Bonnie and Clyde
Found Inside: "Early in 1916, she learned that Ed was sill seeing her former girlfriend. Enraged, she moved back to the Johnson ranch and instructed her attorney, Cullen Higgins, to file for divorce in Scurry County. Ed's lawyers managed to get the case continued, and then filed Ed's own divorce action in Garza County. Ed had good reason to believe that the courts in Scurry County would favor Gladys, while the courts in his home county would favor him. In May, Ed had his attorneys . . . Read more Look inside
Scurry County Style: Stories From Below the Cap Rock and Beyond
The stories of Viola M. Payne move from the cotton-farm and the ranch country of the Cap Rock of West Texas to the Mexican border and across it. Mrs. Payne knows and loves this country, and in Scurry County Style: Stories from Below the Cap Rock and Beyond she tells of its moods, its demands, its people . . . Read more
A Lone Star Cowboy: Being Fifty Years' Experience in the Saddle as Cowboy, Detective and New Mexico Ranger
"Walking into the largest store in town I introduced myself to the proprietor, Mr. Pete Snyder, for whom the now prosperous town of Snyder, Texas, was named. I asked for the loan of $50, until money from the LX ranch could reach me. Without any hums or haws he pulled out . . . Read more Look inside
Life in the Saddle
Englishman Frank Collinson went to Texas in 1872, when he was seventeen, to work on Will Noonan's ranch near Castroville. At the age of seventy-nine he began writing about the Old West he knew and loved. He had a flair for writing, a phenomenal memory, and a passion for truth that is evident in what he wrote and said. "Deep Creek, Scurry County, Texas was an important camp site during the buffalo-hunting days. The Mooar brothers camped there three years and killed thousand of buffalo " . . . Read more Look inside
Black Cowboys in the American West: On the Range, on the Stage, behind the Badge
Who were the black cowboys? They were drovers, foremen, fiddlers, cowpunchers, cattle rustlers, cooks, and singers. They worked as wranglers, riders, ropers, bulldoggers, and bronc busters.
Daniel Webster "80 John" Wallace
For Wallace the work was fine. But Nunn, after again being rejected form occupied grasslands, moved to Sand Rock Springs, twelve miles from the present town of Snyder in Scurry County. Here he settled in and here Wallace worked with him for ... Read more Look inside
THE POEMS OF A COWBOY PREACHER
Lee Brock was born in Lamesa, Texas, in October 1923. His parents were cotton farmers on the plains of Texas where he learned about hard work, wind, windmills, horses, cattle and the beauty of nature. He graduated High School in Hermleigh, Texas In school he learned to express his thoughts about his life in poems. He was saved, baptized, and called to preach in a revival at Seminole, Texas, in 1938 . . . Read more Look inside
Snyder and Scurry County
Following trails blazed by Comanche chief Quanah Parker and the US Army, settlers began moving to this part of West Texas in the 1870s. The town of Snyder was founded as a trading post on Deep Creek, which was made famous when buffalo hunter J. Wright Mooar shot a white buffalo there in 1876 . . . Read more Look inside
The Coming West - True Stories of Trails Grown Dim
Not much has been written about the history of the Scurry County area. Scurry County and its neighboring counties were among the fifty-four counties created from the Bexar territory in West Texas by the Texas legislature in 1876. The federal census taken in June of 1880 shows one hundred two people living in Scurry County. Other area counties were just as sparsely populated. It was 1884 before there were enough settlers . . . Read more
The Bloody Legacy of Pink Higgins: A Half Century of Violence in Texas
Pink Higgins was a rugged Texan who lived a life of classic Western adventure. He was a cowboy, Indian fighter, trail driver, stock detective, rancher, and deadly shootist who killed more adversaries than did such noted gunfighters as Wyatt Earp, Doc Holliday, and Bat Masterson.
Chapter 9. Death in Snyder ... Read more Look Inside
Early Settlers of the Panhandle Plains
The panhandle plains were Texas's last frontier, barren lands populated by hostile Comanche and outlaws attempting to outrun civilization." The Camp Springs site in eastern Scurry County was important to the Comanche and other Native American tribes. Early ranchers also saw its benefits, and in 1878 sheepherder W.H. Camp moved to this area near Spring Creek. A post office was established for the town of Afra, which was later renamed Camp Springs . . . " Read more Look inside
The Trail Drivers of Texas: Interesting Sketches of Early Cowboys
Found inside: Branch Isbell wrote, "When the boom was over I found myself bankrupt, but free from debt. I read law long enough to procure a license, and, in 1888 was elected county attorney of Scurry county and located at Snyder. I served tow terms as attorney and one as county judge, during such service, when I was in my fortieth year, I married Mrs. S. M. Gourley. She was a teacher, a childless widow having lost one little girl . . . " Read more Look inside
The Movie Lover's Tour of Texas: Reel-Life Rambles Through the Lone Star State
by Veva Vonter
Texas movies are as vast as the Lone Star State. This book offers readers the chance to visit Texas vicariously by viewing movies filmed in and about the state that reflect Texas history, cultures, and landscapes. Found inside: "Barry Tubb's hometown, Snyder, provides many of the locations for Grand Champion, inscluding the Scurry County Coliseum, the Travis gym, and Tubb's grandfather's house . . . " Read more Look inside
The Lonesome Plains: Death and Revival on an American Frontier
Loneliness pervaded the lives of pioneers on the American plains, including the empty expanses of West Texas.
"Born in Central Texas in 1901, Lois Prichard's family moved to Snyder, Texas, when she was seven. Mrs. Prichard spoke of her grandmother's frightening nose-bleeds. She would nearly strangle to death, and her mother worried, knowing that some morning whe would awaken to find her dead . . . " Read more, Look inside
Buffalo Days: Stories from J. Wright Mooar
J. Wright Mooar tells the story of the buffalo hunter, from the hunter's perspective, in this first-person account. Found inside: "After the buffalo days came to an end, the Mooar brothers became ranchers and were partners in a freight business. John Wesley Mooar married Maggie McCollum in 1885, and settled on his ranch near Colorado City in Mitchell County. J. Wright Mooar married Julia Swartz and adopted a son, T.J. McDonnell. Wright lived on his ranch in Scurry County, a few miles northwest o the county seat of Snyder. At the time of his death on May 1, 1940, he was considered the first citizen of Scurry County . . . " Read more Look inside
Crude Blessings: The amazing life story of Glenn Patterson
Much more than one son's homage to his dad, Crude Blessings is a compelling narrative about a family patriarch who embodied the best qualities of the Greatest Generation, which inspired and powered the success of America. Timely because of the increasing polarization in our country, Glenn Patterson's story and values were noted in the Christian ethos of decency, integrity, faith, and trust throughout his life in his business and family. His mantra, "Always do the right thing" turned out to be an enviable formula for success in a highly volatile industry. His son Roe's firsthand account of Glenn's life . . . Read more & Look inside
On My Honor I Will Do My Best:
A Memoir of Making the Most of What Comes Our Way
This book traces the real life experiences and adventures of the author, who was raised in several small communities in West Texas. From birth in Winters, Texas (pop. 1000), being raised in Snyder, Texas (pop. 3000) to retirement in Houston, Texas, the nations fourth largest city.
From early negotiations, during depression years at six years of age, of a deal with a rancher to sheer his pet goat and buy its wool for $1 per cutting to becoming a partner and president of a multiple-dealership retail automotive chain selling . . . Read more Look inside
Twelve Mighty Orphans: The Inspiring True Story of the Mighty Mites Who Ruled Texas Football
Found inside: "Opal Worthington was the oldest of three daughters and the closest sthing to a boy in the family. She was her father's right hand. The Worthington's lived in a ramshackle house planted so deeply between the cotton and maize in West Texas that folks traveling Highway 208 between Colorado City and Snyder never dreamed it was there . . . " Read more Look inside
Cast a Giant Shadow
In his 50-year movie career Ted White (from Snyder Texas) has acted alongside, and doubled for, such stars as John Wayne, Clark Gable, James Garner, Rock Hudson and many others. In addition to portraying Jason in "Friday the 13th: The Final Chapter," he has played good guys and bad guys in dozens of other film and TV shows . . . Read more Look Inside
A Personal Country
by A. C. Greene
This book brings alive what one man feels about his childhood home. The place is West Texas, seen across a long vista in which today's events and people merge with the author's boyhood and young manhood: Found inside: "One time I went up to Scurry County when the last great Texas oil boom was taking place there, and went out in the north part to talk to an old rancher named Pie. Dusk was falling in its beautiful purple shades over those rolling plains as Pie and I sat out on the front gallery of his ranch house . . . " Read more Look inside or browse more books by A.C. Greene
Texas Folklore Society, 1909-1943
The Society had its beginnings at the A&M-Texas football game in 1909. The announced purpose of the society was to collect and make known to the public songs and ballads, superstitions, signs and omens, cures and peculiar customs, legends, dialects, games, plays, and dances, and riddles and proverbs. Found Inside: Home remedies from Scurry County --- Leon Guinn
Jane Gilmore Rushing: A West Texas Writer and Her Work
Jane Gilmore Rushing grew up in Pyron, a Texas town no longer in existence in Scurry County, and from childhood she knew that she would be a writer. In seven novels produced between 1963 and 1984, she built her stories around themes that few West Texas writers had dared to tackle. Much of her work centers on cotton farms and early ranches in a land she calls the "too-late frontier." . . . Read more Look inside
Tales of the Big Bend
Found inside: "Somehow Putman got the wounded Cook into Marathon, part of the way by hack. Shortly afterward in Alpine, a doctor visiting there without his instruments unsuccessfully tried to remove the bullet, using a brace and bit borrowed from a blacksmith shop. Gilliland's body was brought into Alpine, where kinsmen met it and took it to Snyder . . . " Read more
Painted Rock:
by Morley Roberts
Tales and Narratives of Painted, Rock, South Panhandle, Texas, Told, by Charlie Baker, Late of That City, and Also of Snyder, Scurry County . . . Read more
From buffalo to oil: History of Scurry County, Texas
IN SEARCH OF THE BUFFALO The Story of J. Wright Mooar
Historical Markers in Scurry County
Jane Gilmore Rushing (Western Writers ; No. 118)
Books by Scurry County Authors

Starting from Pyron: explores the history and people of the community of Pyron in Scurry County

Walnut Grove, the first of Jane Gilmore Rushing's six West Texas novels

Evolution of a university: Texas Tech's first fifty years

Mary Dove: Reared in isolation by her father on the Western prairie . . .

Covenant of Grace: biographical novel of the charismatic religious leader Anne Hutchinson

Against the Moon (Texas Tradition Series)
Resources
Life in Scurry County 1850-1950
Famous People from Scurry County Texas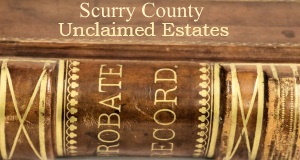 Scurry County Unclaimed Estates
These Deceased Residents of Snyder, Hermleigh and Fluvana Texas Left a total $86,968 in Unclaimed Money for their heirs. Know the Heirs? Please share this with your friends and family.There is a link in the article to the Texas comptroller's page where you can make a claim . . . see the list
What's your Favorite Book about a Texas County, Town, Person or Place? Here's our best reads list County by County






Scurry County Appraisal District
Scurry County TX Experts
Famous People from Scurry County
Books about Scurry County Texas
Scurry County Unclaimed Estates
Life in Scurry County