Davick Services on Facebook
True Stories of Amazing People and Places in Texas
Books About Hall County Texas People and Places
What's Your Favorite Book about a Hall County Texas Person, Place or Event? Here are some of our favorites about Estelline, Memphis, Turkey, Lakeview, Newlin, Hulver, Elmore and Plaska Texas.

All books listed here are available at Amazon. Just tap the book cover to read more, look inside and order if you want.

This site contains affiliate links to products. As an Amazon Associate we earn from qualifying purchases.

To read more and look inside an individual book just tap an image below
The Hall County Gangster: Raymond Ballew
by John R Ballew
"Raymond Ballew was a salesman, an entrepreneur, and the biggest bootlegger in Texas. He saw himself providing a service to the hardworking people of West Texas as they fought the dust, the Drepression, and the damned diesel tractor.He laundered his illicit earnings through his store, The House of Quality, by selling Studebakers, GE appliances, and Philco Radios. Unique in 1937 Texas..." Read more Look inside
The Great Depression And World War II: 1929-1949
by George Edward Stanley
George Edward Stanley was born in Memphis, Texas on July 15, 1942. He received a bachelor's degree in 1965 and a master's degree in 1967 from Texas Tech University ... Read more or see more books by Stanley
Growing Up Proctor: Life on the Gallo
Growing up on a sheep ranch in 1950s and 60s in Corona, New Mexico wasn't easy. Her Daddy ran away from Texas at eight years old, then a few more times, before finally getting away for good at 14. He settled in the mountains and married her Mama, and together they raised eight children in a 10' x 20' cabin. Decades later, their youngest daughter sat in her Beer Garden in Turkey, Texas, typing out this collection of short stories into her cracked iPhone. Together for the first time, the stories weave a tale of hard work, resilience, and the importance of family. From riding herd on rattlesnakes, to retiring as a buzzard guide after only one day, to the first time her family got running water and electricity, Alma expertly brings you into the world she lived. And what a world it was! . . . Read more Look inside
Crow in the House, Wolf at the Door
Frances Nail was born in 1924 in Memphis, Texas. Nail has been called by the Writers' League of Texas the "accidental writer." When she began, at age seventy, to write stories about her childhood for her family, she accidentally wrote this award winning book . . .
DRIVE-INS
It's a summer night on the plains, a night for dreamers and lovers, a night for drive-in movies. In Chickasa, Oklahoma, and Turkey, Texas, Main Street is dark and shuttered. Out on the prairie there flickers the first reel of the movie. This is the boundless nostalgia of the drive-in, of the serene confidence of the United States in the 50s ... Read more
Stetson, Pipe and Boots - Colorado's Cattleman Governor:
A Biography About Dan Thornton
"Isaac J. Thornton or I. J. (he later named himself Daniel or simply Dan) was born on a cold day, January 31, 1911 in the heart of cattle country in Newlin, Hall County Texas located between Memphis and Estelline near the Prairie Dog Town Fork of the Red River in the northeast corner of the Texas panhandle in what was called shinnery country ..." The book is a biography about Dan Thornton, a highly successful and well known purebred beef cattle producer. From humble beginnings as the son of sharecroppers in West Texas, to president of the Texas 4-H Clubs at age 16, to the sale of two Hereford bulls for a world record price ($50,000 each) at the 1945 National Western Stock Show Read more Look inside
The King of Western Swing: Bob Wills Remembered
A finalist for the prestigious Ralph J. Gleason Book Award for excellence in books on music, the author's revealing biography of her father and his legendary career presents a very personal look at the remarkable Bob Wills. Together with a first-time, inside look at the star's offstage life, the book offers "a treasure trove of rare photos," ... Read more

I Am Not the Woman I Was: Essays
Frances Nail's distinctive voice is impossible to resist, blending a storyteller's poignancy with a keen sense of what's funny. Born in 1924 in Memphis, Texas, Nail doesn't need to invent ...
Cowboy Fiddler in Bob Wills' Band
by Frankie McWhorter
Frankie McWhorter grew up in Bob Wills Country—the Texas Panhandle—and bought his first fiddle with his cowboy wages in 1950. "My family lived in Hall County, Texas, not far from where Bob Wills grew up, and they all knew Bob and had gone to his dances before he went to Fort Worth and mad a name for himself. He lived at Turkey and played at Lakeview and Memphis. We lived near a little old place called Plaska ... " Read more Look inside
Bones Hooks: Pioneer Negro Cowboy
Matthew 'Bones' Hooks was a true pioneer who not only built a town, schools, and churches, but also broke down racial barriers as one of the first black cowboys to work alongside whites as a ranch hand. Found inside: "Clarendon claimed the oldest one in the Panhandle, as the one in Mobeetie was all but gone due in a great part to the closing of Fort Elliott in 1890. Memphis had started a black community in 1922, about ten years after . . . " Read more . . . for more like this please see Black Texans in History
Horse Fixin: Forty Years of Working with Problem Horses
One time Daddy was breaking horses down at Newlin, Texas, and this old man he was working for was a prankster. Name was Pistol Bill Rowell. Bill took me aside and said, "I'll give you a quarter if you'll throw a sack under that bronc." I did ... Read more Look inside
An Unassuming Man: The Memoir of Joe Hayes
"When we moved to Hulver, it was sort of a new community compared to those in Red River County. The people around Estelline had nearly all moved there from East Texas because of the farming. It was easier in West Texas, because there wasn't as much rain, so you didn't have to fight the weeds and all the grasses that were in . . . Read more
Cable Cowboy: John Malone and the Rise of the Modern Cable Business
John Malone, hailed as one of the great unsung heroes of our age by some and reviled by others as a ruthless robber baron, is revealed as a bit of both in Cable Cowboy. For more than twenty-five years, Malone has dominated the cable television industry, shaping the world of entertainment and communications, first with his cable company TCI and later with Liberty Media. "On that afternoon in 1952 when he unwittingly started on his cable career, Magness had walked into a cotton gin near Memphis, Texas, to do a little business" . . . Read more
The Last Comanche Chief: The Life and Times of Quanah Parker
"On October 16, 1874, only four months after the Battle of Adobe Walls, Mackenzie's command camped along Quitaque Creek between present-day Quitaque and Turkey, Texas. The area, with its rugged canyons, running water, and stands of cedar and cottonwood, was a favorite camping spot of the Quahadas . . . " Read more Look inside
San Antonio Rose: The Life And Music Of Bob Wills
A landmark in country music! 'In what was clearly a labor of love, Townsend has produced a thoroughly entertaining book, which is important both as a biography and as a study of popular culture. Contains multiple photos of Bob Wills and his family in Turkey Texas . . . Look inside
Bob Wills - King of Western Swing
James Robert Wills was a Western swing musician, songwriter, and bandleader. Considered by music authorities as the co-founder of Western swing, he was known widely as the King of Western Swing. Born near Kosse, in Limestone County, Wills settled in Turkey, Texas where he continued playing and honing a style embodying the elements of jazz-syncopation, blue notes and improvisation . . . Read more Look inside
Spirits of the Border V: The History and Mystery of the Lone Star State
"Hotel Turkey, Turkey Texas was built in 1927 to provide lodging for railroad travelers and salesmen, and has continued to operate since that time. Hotel Turkey now operated as a bed and breakfast, There are a number of stories that staying at the Hotel Turkey can get you more than a good night's sleep ... Read more
The Train to Estelline
The Lucinda "Lucy" Richards trilogy, spanning the years from 1911 to the 1930s, has everything good books should have: a variety of landscapes, characters of all ages and social classes, an overall tenderness that never lapses into sentimentality, and a sense of the comic amidst the tragic. "I have longed for a wider world, a great adventure. And now it's here. I'm so happy I can hardly breathe." So ends seventeen-year-old Lucinda Richards' diary entry for August 17, 1911, starting her job as the new school teacher for the White Star school in the Panhandle . . . Read more Look inside
Texas Women and Ranching
Found Inside: "John Adair died unexpectedly in 1885, and Cornelia Adair became Goodnight's partner. Most commentators assert that Cornelia would become more engaged in JA affairs than John had ever been. Cornelia's partnership with Goodnight would end in 1887, and she would continue as sole owner of the ranch for the next thirty-three years. By 1887 the ranch had grown to over six hundred thousand acres and covered portions of Armstrong, Randall, Donley, Briscoe, Swisher, Floyd and Hall Counties" . . . Read more Look inside
Prairie Nights to Neon Lights:
The Story of Country Music in West Texas
Musician Henry Lester, born in 1909 in Memphis, Texas, heard champion fiddler Eck Robertson over Dallas's WFAA radio station in 1923 and 1924. Lester caught the daily program at 12:30 pm on an Atwater-Kent battery-powered radio for ... Read more Look inside
Land of Bright Promise:
Advertising the Texas Panhandle and South Plains, 1870-1917
Land of Bright Promise is a fascinating exploration of the multitude of land promotions and types of advertising that attracted more than 175,000 settlers to the Panhandle–South Plains area of Texas from the late years of the nineteenth century to the early years of the twentieth. "Still active in 1910, this group underwent several changes in 1911 and 1916. The 1911 reformation was apparently spurred by competition from a similar group in Memphis, Texas ... Read more Look inside
Twelve Mighty Orphans:
The Inspiring True Story of the Mighty Mites Who Ruled Texas Football
"... change of venue sent his brother, Howard Gossett, to nearby Memphis, Texas. Both trials were to set to begin the next month. When George H. Gossett's trial ended in a hung jury, Spurgeon Clark decided to take matters into his own hands ... Read more Look inside
Solon Love Owens, Texas Cowboy
by Augusta Owens Smith from Turkey Texas
An interesting story of life on a Texas ranch told by the daughter of Solon Love Owens born in 1894 including remembrances of his father, James W. Owens, born in 1855 . . . Read more
The Outsiders:
Eight Unconventional CEOs and Their Radically Rational Blueprint for Success
Bob Magness had founded TCI in 1956, mortgaging his home to pay for his first cable system in Memphis, Texas. Magness, a cottonseed salesman and rancher, had learned about the cable television business while hitchhiking, ... Read more Look inside
HAPPY HOLIDAYS
by Ralph Henson
Ralph Henson was born in Memphis, Texas in 1936. He graduated from Borger High School in 1955. This short book on holidays gives some of the feelings and possible reactions to the "politically correct" sayings we hear now. It talks about how some holidays are overshadowed by the preparation of another. It gives some feelings about not being able to talk about, not even mentioning the reason for a holiday. Are you offended by somebody saying they are offended by the standard remarks or displays associated with a holiday? ... Read more Look inside
Great Plains
"But here in the old Orient Hotel courtyard there's an artesian well that used to have enough pressure to pump up to the third floor. I don't believe we'll ever see that again." In Turkey, Texas, I met a woman named Mrs. Homer Lang. Turkey is in " ... Read more Look inside
I Write for Jesus: Inspirational Short Stories
These short stories of love, faith, and belief in Our Savior Jesus Christ are written for all Christians. Neal, once a month, provides a story to the congregation of St. Mary's Catholic Church in Clarendon, Texas. In Turkey, Texas, his stories have been shared in monthly Bible study groups consisting of many faiths, including Baptist, Methodist, and Church of Christ. Neal shares his readings not only in these churches ... Read more Look inside . . . for more like this please see Texas Church History
A Walk Across Texas
Part travelogue, part natural history, and part documentary, A Walk across Texas is the record of three friends' journey from the Panhandle to Granbury—a 450-mile walk across West Texas. "It was a town without a name until the Rev. J . W . Brice was in Austin and happened to see a letter addressed by accident to Memphis, Texas , rather than Tennessee, with the notation " No such town in Texas . " So he submitted the name Memphis and it was accepted . Another story ... Read more Look inside
Two Bits Four Bits
Buddy Griffin, a recently retired homicide detective, returns to his hometown of Elmore, Texas to attend a high-school reunion and becomes embroiled in a murder investigation when his high school sweetheart finds her husband, the president of the local bank, shot dead in their swimming pool. Rumors of the dead man's infidelities lead Buddy to a missing female bank teller and a safe deposit box full of dirty money linked to the local mob. As he digs deeper, Buddy discovers the real motive for the murder ... Read more Look inside
Not Many Wise Are Called: A Missionary Couple's Journey
"Later George started an African-American church in Brice and I pastored a Mexican church nearby in Memphis, as well as the anglo congregation in Lesley, Texas . . . Read more Look inside . . . for more like this please see Texas Church History
Silver Cross: A Novel
History professor Nick Journey and federal agent Meg Tolman return in Silver Cross, the thrilling sequel to B. Kent Anderson's Cold Glory. "To complete the picture, Tolman talked to the sheriff in Hall County, Texas, explained that a federal team was coming to his county, and requested round the clock security for Sandra and Andrew. She also lined up a vehicle through the sheriff's " ... Read more Look inside
Texas: A Salute from Above
Right Turkey, Texas: There is a Turkey, Texas, although many Americans probably believe the name is an invention of television scriptwriters. Turkey is just below and east of the Llano Estacado in Hall County west of Childress. The town ...
Moods of the Prairie in Verse and Art
by Ed Eakins , illustrated by William Clay . . . Look closer


Hall County Estates with Unclaimed Money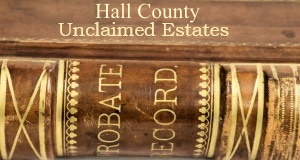 These Deceased Residents of Hall County Left a total $5,685 in Unclaimed Money for their heirs. Please share this with your family and friends from Memphis, Lakeview and Turkey Texas to let them know how to claim their inheritance from the Texas Comptroller's Office. . . see the list
What's your Favorite Book about a Texas County, Town, Person or Place? Here's our best reads list County by County