Look Who's Talking about Texas History
Davick Services recommends the Facebook Group "West Texas History & Memories" for history, famous people, old photos, stories, unclaimed estates and genealogy of the Western Half of Texas . . . Check it out and join the conversation
Books and Articles about Floyd County People and Places
Books and Articles about Your Friends, Family and Ancestors from Floydada, Lockney, Aiken, Barwise, Sandhill, Dougherty, Della Plain and South Plains Texas

This site contains affiliate links to products. We may receive a commission for purchases made through these links. As an Amazon Associate we earn from qualifying purchases.
Spirits of the Border V: The History and Mystery of the Lone Star State
"According to folklore, the old Commercial Hotel (Lamplighter) in Floydada, built in 1912, is home to two ghosts, Floyd and Ada. A pair of man's legs has been seen running up the stairs, and a woman dressed in 1930s-era clothing also has been seen, the story goes. According to legend, a past owner got up one morning to find a table had set itself for lunch. Others have reported feeling cold breezes when there was no wind outside" . . . Check it out
See Also Mysterious Texas
Texas South Plains War Stories: Interviews with Veterans from World War II to Afghanistan
Gordon Hambright a former farmer from Floydada, Texas, born in February 1932, to William and Ethel Hambright...
Verda Frances Pierce (Turner) was born September 14, 1921 to Wheeler and Irene Turner in Lakeview, Floyd County Texas. She graduated from Floydada High School in 1939...
Carl Lee "Cobb" Gilly was born in Floyd County Texas on September 16, 1921 to Vince and Ann Gilly ... Read More Look inside
Walking From Lockney To Jerusalem
It's a walk of faith--and it also involves a "faith of inconvenience"...Join Coy Reece Holley as he takes you through a "walking tour" of his life in this unique "memoir with a twist"
Lockney - Where for me it it all began. Being Raised as a "Black Sheep"
Lockney Main Street - How I began to Listen to Mr. Armstrong
Lockney High School - The Long Wait until Graduation
Lockney West Locust Street - Going Back to Siberia - My Siberian Exile / Great Tribulation Period
GRASS ROOTS
Found Inside: I was born in the lazy little town of Lockney, Texas, one hot, August morning. It was August 3, 1911. My mother and father, Gaither and Glenn Gaddy, had moved there two years before from Stanford, Texas. They were both 24 years old and had one other child, a little girl named Lyndell who was three and a half years old. ... Read more Look inside
The Lonesome Plains: Death and Revival on an American Frontier
"In August of 1902 David and May Scott and their four children left Stephens County, Texas, for Floyd County in West Texas. Only months after arriving, an epidemic of whooping cough led to the death of an infant. Mrs. Scott suppressed her longing for family and her aversion to the new country. She understood that life would be difficult, there was now one thing that rooted her forever to these desolate plains. She would never forsake the tiny, freshly dug grave in the small Floydada cemetery . . . " Read more, Look inside
That's the Way It Is
by Molly Stringer
"The farm was twelve miles west of Floydada in the community of Barwise. Dale worked on the Stringer farms for relatives. When Bill and Stinson were old enough, they were also given chores. That's where Bill learned to set tubes and..." "My first job was working in the 1950s at Bishop's Pharmacy in Floydada. It wasn't a hard job, but there was on big wall, floor to ceiling, totally lined with medications..." "It was Gayle Vickers from my high school years at Floydada. Gayle and I played basketball as starting forwards for the Floydada Whirlwinds Fifty-nine years ago ..." Read more Look inside
From Guns to Gavels: How Justice Grew Up in the Outlaw West
Tracing the struggles of incipient criminal justice in the Southwest through an engaging progression of outlaws and lawmen, plus a host of colorful frontier trial lawyers and judges, Neal reveals how law and society matured together.
"In the argument that follows, both pull pistols and wound each other. Beckham's wound is slight, Boone, however dies from his wound on June 23, 1892. Beckham is indicted and tried for Boone's murder in Floydada where he is" . . .Read more Look inside
On the Great Plains: Agriculture and Environment
"By 1935 the Holmes's were on the verge of bankruptcy, and Ed proposed a gamble aimed at saving the their Floyd County farm; drill an irrigation well. Ed and his three brothers pooled their resources to put a well on the Hilltop Farm, borrowing $1200 from the First National Bank of Lockney, which was just beginning to promote irrigation in the region by loaning money to poor farmers. Ed took an additional $750 loan, apparently from his mother. Alma wept when they made the decision because she thought they would never be able to repay the dept and would lose the farm..." Read more
Prairie Nights to Neon Lights: The Story of Country Music in West Texas
"Roy Orbison was born April 23, 1936 in Vernon, Texas. Roy's father, Orbie Lee Orbison, an oilfield worker, moved the family frequently to follow the available work. He moved to Vernon from Floydada, Texas . . . " Read more Look inside
There You Have It! (Just Checking in)
by Molly Stringer
"My family moved from a farm near the small town of Kress, Texas, to a farm about ten miles west of Floydada. About two miles from our new home, there was a wide spot in the road where two farm-to-market roads crossed, called Sandhill. Our family was a church-going people, so on our very first Sunday in our new home, we attended that church. There I met people who would impact my life for as long as I live ... Read more Look inside . . . for more like this please see Texas Church History
As A Farm Woman Thinks: Life and Land on the Texas High Plains, 1890–1960
by Nellie Witt Spikes
Nellie settled with her family in Emma (the once-thriving county seat) in Crosby County. In 1906 she moved to a farm in the Cone community south of Floydada with her husband, Jeff Spikes, where they raised wheat, cotton and other crops for 43 years. In twenty-five years of syndicated columns in small-town Texas newspapers between 1930 and 1960, Nellie Witt Spikes described her life on the High Plains, harking back to earlier times and reminiscing about pioneer settlement, farm and small-town culture, women's work, and the natural history of the flatlands and canyons . . . Read more
Confessions of a Bible Salesman
by Kelley Litsch
"This book gives great examples of faith, constant prayer, leadership, and tenacity. Mainly it tells the story of what God can do with a willing believer using that person's personality. Kelley Litsch was raised on a farm near Lockney, Texas . . . " Read more
Things I Have Saw and Did: 50 Years of Thinking Out Loud
"What was the State of Texas thinking? I regret not being able to drive a standard ... I think my first ticket was for doing 75 on my way to cover the Floydada-Lockney football game in Floydada in the fall of 1967. Highway Patrolman Bud Rainey . . . " Read more Look inside
When We Walk With the Lord
by James E. Giles
"Later in the year 1942, my dad got a job with the Texas Highway Department, helping in the maintenance of the highways of Floyd County. He was paid four dollars per day for this work. We moved to a rented house closer to Floydada, which, which involved transferring from the Lakeview school to the Andrews Elementary School in Floydada. I was in the seventh grade at this time. It was about a two-mile walk from our house to the school, and I remember how cold it was in the winter when snow was on the ground. Once, while on the way to school ..." Read more Look inside . . . for more like this please see Texas Church History
The Last of The Old-Time Cowboys
Within the pages of this book these genuine legends who rode through a golden moment in American history live on. Found inside: "Frank Yeary was born November 3, 1909, in Floyd County, where he cut his cowboy teeth at age twelve or thirteen for the Lewis and Letts operation . . . Read more Look inside
Best Tales of Texas Ghosts
by Docia Schultz Williams
Once again Mrs. Williams brings to light tangible evidence and eyewitness testimony in Best Tales of Texas Ghosts to validate an illusive world without dimension, one filled with bizarre and disturbing accounts of unexplained presences. Found inside: "Mother and daughter have enjoyed their years as innkeepers at the Lamplighter in Floydada Texas, where they reside on the top floor. And by now they've also accepted the fact they must share their address with at least two ghosts." . . . Read more Look inside . . . for more like this please see Mysterious Texas
Texas Curiosities: Quirky Characters, Roadside Oddities & Offbeat Fun
" twenty people who had taken off from the small town of Floydada were found naked in the same car after it hit a tree in Vinton, Louisiana. Darrell Gooch, a police officer at the time, said it all started when ..." Read more Look inside
By Duane Griffith from Lockney Texas
This is the story of twenty-one-year-old Clay Long when he left his home and family near Waco, Texas in 1891 to establish a homestead northeast of Lockney. The author goes into great detail about the people and places he encountered in Lockney, Floyd City and Della Plain "Mr. Baker waved his hand toward the south. "The closest town is Della Plain, about nine miles that way. Floyd City is the county seat, nigh on to fifteen miles southeast. Lockney has only a post office and one store, twelve miles southwest..." "Della Plain had five businesses, a half built hotel that was open, a newspaper, a mercantile store, a post office, and a little dining room. There were several dugout, a couple of houses, and a one-room school." . . . Read more Look inside
Boxing in New Mexico, 1868-1940
Born in 1912 at Lockney, Texas but raised in Melrose, the fighter who went from "Jimmy" to "Speedy Ryan" was really Bryan B. Queen, son of the county commissioner, and a blacksmith. Though he'd been fighting since 1929, Ryan didn't peak ... Read more Look inside
In Their Own Words: Ten African-American Men With Doctoral Degrees Tell Their Story
In Chapter 8, Dr Langston B. Williams, Jr tells his story of growing up in Floydada Texas. Langston attended North Ward School in Floydada and graduated from Floydada High School in 1972. A graduate of Wayland Baptist University in Plainview in 1976 he served as a teacher, coach and administrator in Lubbock, Waco, Seguin and San Antonio Texas . . . for more like this please see Black Texans in History
A Life Lived With Joy
by Miriam Joy Wood
After Daddy was discharged from the service, they traded their land at Ft. Sumner for a farm near Lockney, Texas. Then in 1926 they traded that land for the farm that I always knew as home. Our home was located 13 miles southwest of Silverton. The pavement from Silverton to Tulia was six miles north of us so our roads were not passable at all with any kind of moisture, however when I first remember we didn't go anywhere anyway... Read more
Cowboy
by Bob Holt from Lockney Texas
The second son of a hard-as-nails Texas rancher is drafted out of college for the Vietnam war. Assigned to the Pentagon, he observes the great March on Washington protesting the war and questions why his peers are marching outside and he's inside the walls of the citadel. After his discharge, he enrolls at the University of Connecticut where he hopes to catch up with his generation. There, he meets and falls in love with a beautiful Woodstock Flowerchild, a beguiling, free-loving, Tinker Bell in blue jeans . . read more and Look inside
Lela and Joe
Lela Belle's Christian beliefs supported Prohibition. Joe Callaway's ambivalence toward faith shocks his family. But when Lela and Joe meet, their love is instantaneous.
CHAPTER 25 - FLOYDADA
"I do remember living in Floydada. I was two and a half and it was early spring. Across the street lived a physician who grew flowers in his front yard. He owned a nice automobile and each afternoon when he came home he would jump out of his car, lock it ceremoniously, and start working in his flower beds" . . . Read more
Agricultural and Food Controversies: What Everyone Needs To Know
"Anyone who believes that a "perfect world" would require Lockney, Texas (population: 2,056) to produce its own iPads or sugar has a very distorted grasp of economic principles. In a perfect world, everything that was sold, everything that was . . ." Read more Look inside
The Texas Rangers in Transition: From Gunfighters to Criminal Investigators, 1921–1935
Found inside: "In Motley County, Constable Leroy Franklin "Lee" Stegall, the brother of Sheriff P. Stegal of Floyd County, was shot to death on November 28, 1927, just two weeks after his appointment. He was driving home when he was ambushed. He was found slumped over the steering wheel of his car stopped diagonally along the highway . . . " Read more Look inside
By Duane Griffith from Lockney Texas
This is the story of twenty-one-year-old Clay Long when he left his home and family near Waco, Texas in 1891 to establish a homestead northeast of Lockney. The author goes into great detail about the people and places he encountered in Lockney, Floyd City and Della Plain . . . Look inside and search for Lockney, Floyd City or Della Plain.
oding=UF
The Coronado Expedition: From the Distance of 460 Years
In 1540 Francisco Vázquez de Coronado, the governor of Nueva Galicia in western Mexico, led an expedition of reconnaissance and expansion to a place called Cíbola, far to the north in what is now New Mexico. "Much speculation surrounds the route they took from Pecos Pueblo to the Llano. The only places in which archeological indicators of the route have been found are Pecos Pueblo, New Mexico, and Blanco Canyon, near Floydada, Texas" . . . Read more Look inside
Tragedies of Cañon Blanco: A Story of the Texas Panhandle
Robert Goldthwaite Carter was a US Cavalry officer who participated in the American Civil War and Indian Wars thereafter. Carter would participate in a number of expeditions against the Comanche and other tribes in the Texas-area. It was during one of these campaigns in 1869 that he was awarded the Medal of Honor for his "most distinguished gallantry" against the Comanche in Blanco Canyon in present day Floyd and Crosby Counties . . . Read more Look inside
Texas Woollybacks: The Range Sheep and Goat Industry
Paul Carlson engagingly chronicles the development of the range sheep and goat industry from Spanish times to about 1930, when widespread use of mesh-wire fences brought an end to the open-range management of sheep and goat ranches in Texas.
"Grazing circuits extended into the Red River drainage system as far southeast a Tule and Quitaque canyons and beyond into the Brazos River basin. Jesus Perea herded his flocks of thirty thousand sheep to Tahoka Lake, Yellowhouse Canyon, and Blanco Canyon . . . " Read more Look inside
The Not So Great American Novel
The "Great American Novel" was a concept illustrating the essence of a generation and its defining influences. Jim Doucette represents an American dream realized, although his journey to the 'Great American' ideal was at times, simply, 'Not-So-Great.' Jim invites us to look at this dream through an era of post-war time, arising commerce, and the technology boom of cable television. In his entertaining memoir, he shares his journey . . . Read more
One corner of Heaven
by Blanche Scott Rutherford from Floydada Texas
Preface: THE PURPOSE IN WRITING this book is two-fold. First, to preserve the history of this part of the country and its people as it has actually been lived since the white settlers first carne. The author paints a word picture of daily life as she and her loved ones, and her neighbors have lived it. She presents the mode of living on the Great Texas Plains during the last seventy-six years, up to 1964. She believes the stories herein are typical of many families throughout this great area . . . Read more
The Unlikely Cowboy: A Flat Top Mountain Adventure
by James E. Doucette
Joseph D'Angelo, decorated Army Ranger veteran, twenty-year NYPD sergeant, and widower, yearns to find a life free from violence and escape the sadness of his lost family. But first, he must outrun the demons of his past. A book with something for everyone . . . Read more Look inside
Flat Top Mountain Ranch: The Beginning
by James E. Doucette
"The two veterans from opposite sides of the war meet on the Santa Fe Trail, discover they have plenty in common, and form a partnership. Their goal: start a cattle ranch in the rough country of the west Texas plains and make it a place to call their own. Their dreams come with a price. Their pasts haunt them as they struggle to establish the Flat Top Mountain Ranch during the Westward Expansion and Indian Wars..." Read more Look inside
Dust Bowl: The Southern Plains in the 1930s
In the mid 1930s, North America's Great Plains faced one of the worst man-made environmental disasters in world history.
"There were sharecroppers and tenants, mules and gins, in Childress, Floyd, Hale and Bailey counties of the Texas Plains. Up north, in the wheat and cattle country, many of the residents had also come out of eastern Oklahoma or Arkansas, and their background was largely Southern poor white. Woody Guthrie is a case in point . . . Read more Look inside
Answer Them Nothing: Bringing Down the Polygamous Empire of Warren Jeffs
Found Inside:" To the moneymaking end, FLDS members like Samuel Fischer were transporting their businesses from Utah and Arizona to Texas towns such as Lockney and Floydada, whose residents were less than thrilled with the newcomers, even though Fischer's manufacturing plant might provide desperately needed jobs in counties on the first wave of the economic collapse ". . . Read more Look inside
Beyond Telling: Stories
Set for the most part in Louisiana and Texas, the 12 stories gathered here, in Jewel Morgan's memorable debut collection, offer a wide, richly varied range of experience. In "See Ya Later, Floydada," a displaced, divorced schoolteacher in a lonely West Texas town finds herself enamored of the local disk jockey . . . Read more
Features and Fillers: Texas Journalists on Texas Folklore
Folklorist Jim Harris discovered through writing his own column that newspaper readers were hungry for articles about their past, but they did not want dry historical facts. They wanted lively and personal stories about such topics as the Native Americans who once roamed the plains, settlers who came from the east, the formation of early twentieth-century communities, abandoned school houses, ghost towns, old-fashioned ranch dances, or life in the oil camps. Includes articles about folklore in Floydada, Levelland, Seminole and Lamesa . . . Read more Look inside
Sons of the Republic of Texas
The Sons of the Republic of Texas tells the story of the Republic of Texas beginning with its birth on April 21, 1836. ".. lived there 14 years. In 1891, Moved to Floyd County on the plains." Confederate Pension application dated 1901. Lockney, Floyd County, Texas, a sworn statement says that Jesse served as Quartermaster in the beef department, CSA. He enlisted in the service of CSA at Belton, Texas, in July 1862 and drove and delivered beeves for the Confederacy " . . . Read more Look inside
Land of the Underground Rain: Irrigation on the Texas High Plains, 1910-1970
by Donald E Green
The scarcity of surface water which has so marked the Great Plains is even more characteristic of its subdivision, the Texas High Plains. Settlers on the plateau were forced to use pump technology to tap the vast ground water resources—the underground rain—beneath its flat surface . . . Read more
History Of Floyd County 1876-1979
by Floyd County History Book Committee
History of Floyd County, plus family sketches.
Quanah Route: A History of the Quanah, Acme, & Pacific Railway
The Iron Horse forever changed the American West, from a wild frontier to a network of scattered settlements tied together by steel rails. Behind the romantic image of the galloping Iron Horse, however, lies a rich history of American business activity. Railway giants have dominated this history, but small companies such as the Quanah, Acme & Pacific Railway Company (QA&P), a short line that operated in Hardeman, Motley, Floyd and Cottle Counties in northwestern Texas from near the turn of the century into the 1980s, had just as great an impact in their areas of operation as the giants did on the national scene . . . Read more
Witnesses to The Crucifixion:
Stories of Redemption and the Healing Power of Jesus
by Ricky Carstensen and James E. Doucette
"Ricky Carstensen currently serves as pastor to the First United Methodist Church of Lockney, Texas. In Witnesses to the Crucifixion, Ricky Carstensen retells the death and resurrection of the Messiah through six stand-alone stories that portray perceptions of the key elements physically closest to Jesus during His trial, death, burial, and resurrection: the crown of thorns, the purple robe, the three nails, the spear, the burial shroud, and the stone that covered the entrance to Jesus' tomb.. . . Read more Look inside. . . . for more like this please see Texas Church History
Ginning Cotton: An Entrepreneur's Story
His first job was in a cotton gin at the age of nine. As an octogenarian, A. L. Vandergriff still had not lost his commitment to advancing technology in the industry he loved. Ginning Cotton: An Entrepreneur's Story offers an opportunity to follow the technological advancements in the ginning and processing industry made by a cotton legend. "The Anderson Clayton plant was located at Aiken, Texas, a few miles out of Plainview. The plant had a turn-out valve in the lint flue so that either a standard flat-bed bale or a round bale could be produced. A standard bale at that time was" . . . Read more
Tall Enough to Coach: Elements of Leadership of Coaching and Life
Marsha Sharp was the coach of the Texas Tech Lady Raiders basketball team for over twenty years. This book traces Sharp's basketball journey from her beginnings in Tulia, Plainview, Lockney and Canyon Texas through her twenty-third season with the Lady Raiders. A 2003 inductee into the national Women's Basketball Hall of Fame . . . Read more
You Got to Dance with Them What Brung You
"We're having trouble again with that fellow who runs around impersonating the Lord. This cad, claiming to be God, told the Rodriquez family of Floydada, Texas, last month that if they didn't get naked, get in their car, and drive to Louisiana, he, God, would destroy Floydada . . . " Read more Look inside
Texas Women and Ranching
Found Inside: "John Adair died unexpectedly in 1885, and Cornelia Adair became Goodnight's partner. Most commentators assert that Cornelia would become more engaged in JA affairs than John had ever been. Cornelia's partnership with Goodnight would end in 1887, and she would continue as sole owner of the ranch for the next thirty-three years. By 1887 the ranch had grown to over six hundred thousand acres and covered portions of Armstrong, Randall, Donley, Briscoe, Swisher, Floyd and Hall Counties" . . . Read more Look inside
Cowboys and Cadillacs: How Hollywood Looks at Texas
"Van Cleef as Sabata, a mysterious stranger , has to kill hordes of outlaws and mercenaries who work for a powerful landowner in Dougherty, Texas. Lots of money at stake, but the real issue seems to be the effort itself - shooting , dynamiting" . . . Read more
Childhood and Adolescence in Society:
"Parents in the small north Texas town of Lockney raised alarms in fall 1998 when authorities indicted 11 people for cocaine dealing. Even though none of the suspects was a student, the Lockney school board responded by instituting a program of mandatory drug testing for students in grades six through 12" . . . Read more Look inside
West Texas: A Portrait of Its People and Their Raw and Wondrous Land
Found inside: "In 1993, Floydada had evangelist Sammy Rodriguez, who was convinced the Devil was about to usurp his Panhandle town . . . ". . . Read more Look Inside
Books by Floyd County Authors
Floydada Yearbooks
. . . see them all
Resources:


Floyd County Unclaimed Estates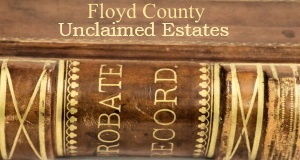 These Deceased Residents of Floyd County Left a total $6,587 in Unclaimed Money for their heirs. Please share this with your family and friends from Floydada and Lockney to let them know how to claim their inheritance from the Texas Comptroller's Office. . . see the list
What's your Favorite Book about a Texas County, Town, Person or Place? Here's our best reads list County by County