Look Who's Talking about Texas History
Davick Services recommends the Facebook Group "West Texas History & Memories" for history, famous people, old photos, stories, unclaimed estates and genealogy of the Western Half of Texas . . . Check it out and join the conversation
Books About Donley County Texas People and Places
What's Your Favorite Book about a Donley County Texas Person, Place or Event? Here are some of our favorites from Clarendon , Hedley, Lelia Lake and Jericho Texas.

All books listed here are available at Amazon. Just tap the book cover to read more, look inside and order if you want.

This site contains affiliate links to products. As an Amazon Associate we earn from qualifying purchases.

To read more and look inside an individual book just tap an image below
Ace Reid and the Cowpokes Cartoons
by Ace Reid
Born in 1925 at Lelia Lake in the Texas Panhandle, Ace Reid was a child of the 1930s depression, which hit farm and ranch people as hard as anyone--sometimes harder, because many were uprooted from the land to which they had been born and set adrift in a world they did not not fully know or understand. Even those who managed to survive labored under the shadow of the sheriff's hammer. The Reid family, like the others, worked hard and lived Spartan lives. Before they spent a nickel, they squeezed it until the buffalo bawled ... " Read more
The Complete Guide to Mysterious Beings
A comprehensive encyclopedia of the unexplained, with incredible eyewitness accounts of strange creatures from around the globe, including: "In February 1968 Carroll Watts consented to take a lie detector test. On Sunday, February 25, 1968 he started out for Amarillo to submit to the test. Near Hedley, Texas, on Route 287 he came upon a 1957 Plymouth which was apparently in trouble. A woman stood next to it, and he stopped to see if he could help her. Two rugged men carrying rifles suddenly popped up under a nearby culvert ... Read more Look inside
See Also: Mysterious Texas
The Last of The Old-Time Cowboys
Working cowboys live on as genuine legends who rode through a golden moment in American history. In the 1980s historian/ author Patrick Dearen went looking for the last of these fading icons.
Found Inside: " Frank Derrick was born December 13, 1913, on the Spur Ranch in the Panhandle, he moved with his family to Clarendon in 1915. He took up full-time cowboying in the summer of 1931 for W. J. Lewis on the 100-section RO Ranch ten miles northeast of Clarendon " . . . Read more
A Bird Without Wings
On October 18, 1979, twenty-three-year-old Marilyn Haberbush is murdered. Marilyn has been shot two times in the head, and is found lying on the sofa in her modest home two and a half miles east of Franklin, Texas.
Found Inside: Donley County District Attorney Carlos Perez felt like he had a case against John Haberbush, Jr. He was going to present evidence to the Grand Jury when they met in November, and try to get an indictment ... Read more Look inside
The Texas Panhandle Frontier
Found Inside: "The original site of Clarendon (about five miles north of the present location) was on a flat at the junction of Carroll Creek and the Salt Fork where, on October 1, 1878, Carhart established a "Christian Colony." ... Read more Look inside for 21 stories about Clarendon
The Texas Rangers in Transition: From Gunfighters to Criminal Investigators, 1921–1935
Found inside: "Law enforcement also lagged in Donley County southeast of Wheeler. Sheriff M. W. Moseley admitted that bootleggers and gamblers where thriving, especially in Clarendon, the county seat. The reason he gave for this deplorable situation was that he could not cope because bootleggers maintained continual counter surveillance on him and his deputies and were always notified of the sheriff's movements . . . " Read more Look inside
Crowded in the Middle of Nowhere: Tales of Humor and Healing from Rural America
by Dr. Bo Brock
A collection of humorous and poignant stories from a veterinarian in a small, dusty farming and ranching community in rural West Texas.
Found Inside: ' Fourteen years had passed between the moment I told Papaw I was gonna be a veterinarian so I could fix things like what had happened to Lucy and the day I headed out to do just what I had promised I would do. It just so happened that my first call would be for a cigar-smoking, type-B fat cowboy and his poisoned cow on a dry creek bed near Clarendon, Texas. . . . Read more Look inside
The Tin Cup
by Eunice Johnson Halbert from Clarendon Texas
You will laugh and you will cry at some of the incidents that take place during the authors lifetime. While it was not written to be entertaining per say, it has it's entertaining moments. A lover of drama, the author displays the "ham" in her in some of the stories she tells.
Found Inside: "I considered myself as being 'in the money' so I borrowed one hundred dollars from The Donley County Bank, went to Amarillo and splurged on a pony hide coat. It took me three months to pay back that loan but that coat gave me a sense of ... " Read more
In Morticia's Shadow: The Life & Career of Carolyn Jones
Before captivating America as Morticia in THE ADDAMS FAMILY, actress Carolyn Jones appeared in 30 movies (including starring roles with Elvis Presley and Frank Sinatra) ...
Found Inside: "On Saturday afternoon, April 28, 1906 Callie gave birth to a daughter at the family home eight miles southeast of Jericho. The young woman named her child Chloe Jeanette Ray. Callie never revealed the identity of the baby's father. Chloe herself would later say that her father was a young man whose own father, a judge, became furious ... Read more Look inside
Lucky 7: A Cowman's Autobiography
"No. 7"—as Carpenter, the youngest of seven children, called himself—was born in Missouri in 1854 and moved west with his family, first to Kansas, then to the settlements near Pikes Peak, and finally, in 1872, to Texas with his elder brother. In the early eighties, Carpenter moved to Bosque County, in central Texas, then spent several years in the Texas Panhandle managing trail herds and ranches, including the R. L. Elwood ranch in Donley County. In the spring of 1890, ... Read more Look inside
Black Cowboys in the American West: On the Range, on the Stage, behind the Badge
Who were the black cowboys? They were drovers, foremen, fiddlers, cowpunchers, cattle rustlers, cooks, and singers. They worked as wranglers, riders, ropers, bulldoggers, and bronc busters.
Mathew "Bones" Hooks. Born in 1867, two years after the close of the war that ended slavery, Hooks learned to to ride and break horses early in life. He moved to Clarendon in the Panhandle in 1886 where he worked as a cowhand until 1900 ... Read more Look inside . . . for more like this please see Black Texans in History
A Texas Cowboy, or, Fifteen Years on the Hurricane Deck of a Spanish Pony
Charles A. Siringo's dramatic and action-packed memoirs about life in the old American West are published here in full.
Found Inside: "That same little church house now ornaments the thriving little city of Clarendon, county seat of Donley County. The old inhabitants point to it with pride when telling of how it once stood solitary and alone out on the great buffalo range two ... " Read more Look inside . . . for more like this please see Texas Church History
Early Settlers of the Panhandle Plains
"Whereas the Indians' tents could be easily wrapped up and transported by travois, the white men established permanent towns such as Tascosa, Mobeeite, and Clarendon.The white man's map included lines to delineate Wheeler County, or Oldham County, or Donley County. Only a few of the Comanche names survived this division of the land. Ironically, Palo Duro Canyon and the site of Adobe Walls were ... Read more Look inside
Glimpses into My Own Black Box: An Exercise in Self-Deconstruction
George W. Stocking, Jr., has spent a professional lifetime exploring the history of anthropology, and his findings have shaped anthropologists' understanding of their field for two generations.
Found Inside: "My father's file was a series of security checks for government jobs, starting in the fall of 1940, when he joined the Advisory Commission to the Council of National Defense. It included numerous testimonials from citizens of Clarendon, Texas, ... " Read more
Charles Goodnight: Cowman and Plainsman
by J. Evetts Haley
Goodnight went farther. With the help of neighboring cowmen he declared all the country south of the North Fork of Red River--his country--under a state of prohibition. "no whiskey was ever allowed, ' he said. 'It was kept out by force until the reached here. Up to the time of the organization Donley County there was not a murder in the whole country south of Mobeetie, or, in other words, in all that kept free of whiskey ... Read more Look inside
The LS Brand: The Story of a Texas Panhandle Ranch
In the spring of 1881, W. M. D. Lee and Lucien B. Scott, wealthy businessmen of Leavenworth, Kansas, purchased land in the upper Texas Panhandle to establish the Lee-Scott Cattle Company.
Found Inside: "... to Donley County, and little is known today of the final results. Who lost or who won is still a question. Some of the suits were settled out of court, some were thrown out. The whole thing finally came to a close, and L. A. Mosty's rash sojourn in .. . " Read more Look inside
They Called Them Soldier Boys: A Texas Infantry Regiment in World War I
They Called Them Soldier Boys offers an in-depth study of soldiers of the Texas National Guard's Seventh Texas Infantry Regiment in World War I, through their recruitment, training, journey to France, combat, and their return home. Gregory W. Ball focuses on the fourteen counties in North, Northwest, and West Texas where officers recruited the regiment's soldiers in the summer of 1917.
"The regiment also included unemployed men. As mentioned, some residents of Donley County grumbled that Captain Simpson' company consisted of the county "riff-raff" ... Read more Look inside
Lonely Graves: a Texas Murder Trilogy
"the man in question had not been the superintendent in Clarendon but had held that position in Canyon... putting explosives in his wife's car and blowing her to bits. The man's name was A.D. Payne. . . . Read more and Look Inside
Getting Away with Murder on the Texas Frontier: Notorious Killings and Celebrated Trials
Found Inside: "In 1896 Plemons defended a father, an old German immigrant named Swin Crump, as well as his two grown sons, Billy and Albert, all of whom were indicted for stealing cattle. (Crump operated a butcher shop in Amarillo) The case was transferred on a change of venue from Amarillo to Clarendon. The old man's wife and mother to the two grown sons . . . Read more Look inside
The Best Cowboy Stories Ever Told
Found Inside: "Emanuel Dubbs, a buffalo hunter who took the hides off'n" many a bison, is authority for the statement that Brooks killed or wounded fifteen men in less than a month after his arrival. now Emanuel is a preacher (if he is still in the land of the living; i saw him last at Clarendon, Texas, ... " Read more Look inside
Women in Texas: Their Lives, Their Experiences, Their Accomplishments
by Ann Fears Crawford and Crystal Sasse Ragsdale
Mollie Goodnight "With the close of the nineteenth century the Goodnights established a ranch in northeast Armstrong County near Clarendon . As the ranch grew , Goodnight Station on the Fort Worth and Denver Railroad became Goodnight , Texas . . . Read more
Texas Women and Ranching
Found Inside: "John Adair died unexpectedly in 1885, and Cornelia Adair became Goodnight's partner. Most commentators assert that Cornelia would become more engaged in JA affairs than John had ever been. Cornelia's partnership with Goodnight would end in 1887, and she would continue as sole owner of the ranch for the next thirty-three years. By 1887 the ranch had grown to over six hundred thousand acres and covered portions of Armstrong, Randall, Donley, Briscoe, Swisher, Floyd and Hall Counties. Historian Frances Vick notes that at this point "Cornelia became one of the few women in the world to preside over such a huge enterprise and financial empire." . . . Read more Look inside
Haskins: The Bear Facts
Don Haskins is one of the greatest coaches in the history of college basketball.
Found Inside: A little later we went to a tournament in Hedley, Texas. There was a man there who got the entire Hedley school board to come and talk to me. They offered me the job there and I took it. It was a big jump. I went from a town of three hundred to a town of five hundred ... " Read more
The Road to Jericho
In the depths of the Great Depression, desperate widow Nora Cassidy locates relatives willing to take in her and her young daughter. However, Nora and Dede must travel 500 miles to reach their destination of Jericho, Texas. Providence thrusts the mother and child together with Cliff Windom, a man who's running for his life. Along the way, the travelers encounter a collection of quirky characters and come face-to-face with God's unexpected plan for their lives ... Read more Look inside
I Write for Jesus: Inspirational Short Stories
These short stories of love, faith, and belief in Our Savior Jesus Christ are written for all Christians. Neal, once a month, provides a story to the congregation of St. Mary's Catholic Church in Clarendon, Texas. In Turkey, Texas, his stories have been shared in monthly Bible study groups consisting of many faiths, including Baptist, Methodist, and Church of Christ. Neal shares his readings not only in these churches ... Read more Look inside . . . for more like this please see Texas Church History
To Right the Unrightable Wrong
A century ago Americans were still moving west, settling in new states, establishing themselves in new environments. That pattern was followed by the grandparents, then by the parents of Robert L. Pirtle, the author of this autobiography.
Found Inside: "While visiting Clarendon, Texas, Jim stopped at the First Methodist Headquarters for west Texas and went into the building. Inside Jim discovered a library with many old church records from the early parts of the century. But to his chagrin, ... " Read more Look inside
The Long View: Reflections on Life, God, and Nature
Found Inside: '"Fine," he said, "how's yours?" I was sitting in a little café in Clarendon, Texas, about one hour east of Amarillo. The population of Clarendon is about two thousand. A Methodist minister and his followers, all teetotalers, founded the community ... ' Read more Look inside
Route 66 in Texas
These images and stories tell of mom-and-pop establishments that still thrive today and those that are crumbling in the swirling dust and tumbleweeds of the notorious Jericho Gap.
Found Inside: "The dirt segments included the infamous Jericho Gap in Donley County and the section west of Bushland to Glenrio ... Read more Look inside
The Future of the Southern Plains
Seven historians, one geographer, and a paleoclimatologist contribute a wealth of observation, analysis, and commentary on the environmental characteristics and history of the Southern Plains.
Found Inside: "A massive bolt from this norther hit the old Andy and Melba Brown rural home near Jericho in Donley County , Texas . The family farmhouse burned down . With its destruction another family farm tradition slipped away quietly as well. The Browns had grown up in a vigorous community with neighbors and acquaintances such as D. E. Leathers at Leila Lake ... Read more Look inside
Making a Hand: The Art of H. D. Bugbee
Found Inside: " In 1914, Clarendon, Texas, was an ideal location for a budding Western artist. In 1913, T. S. Bugbee, Harold's third cousin, invited the family to the Texas Panhandle; and young Harold's western education -- and commitment to the West had begun ... Read more Look inside
Lost, Texas: Photographs of Forgotten Buildings
n Lost, Texas: Photographs of Forgotten Buildings, Bronson Dorsey takes us on a tour of old, abandoned buildings in Texas that evoke the mystique of bygone days and shifting population patterns.
Found Inside: The Clarendon Motor Company was successful as both a Ford and Chevrolet dealership through 1951 when, after Patman's death, the dealership was sold. The building was ... Read more Look inside
A Matter of Time: Route 66 through the Lens of Change
Found Inside: "Such is the case of Jericho, Texas, a town steeped in the legend and lore of the Mother Road. Located in the eastern part of the Texas Panhandle, Jericho was settled in the late 1880s as a stagecoach stop, and was more formally founded in ... " Read more Look Inside
Taming the Land: The Lost Postcard Photographs of the Texas High Plains
A postcard craze gripped the nation from 1905 to 1920, as the rise of outdoor photography coincided with a wave of settlement and prosperity in Texas ...
Found Inside: "Donley County. Charles Bushnell and his wife, Lucinda stand aside at right while the camera dwells on their pleasant garden. Originally yankees from Connecticut, the couple made their last home in Clarendon ... Read more Look inside
Two Feathers
by Eunice Johnson Halbert from Clarendon Texas
Donley County: Land O' Promise
by Virginia Browder
Everything Donley County Tx
Life in Donley County Tx 1850 - 1950
Donley
County Estates with Unclaimed Money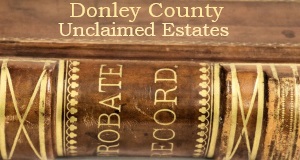 These Deceased Residents of Donley County Left a total $8,374 in Unclaimed Money for their heirs. Please share this with your family and friends from Clarendon and Hedley Texas to let them know how to claim their inheritance from the Texas Comptroller's Office. . . see the list
What's your Favorite Book about a Texas County, Town, Person or Place? Here's our best reads list County by County