Famous People from Midland County Texas
Bobby Hillin, Jr.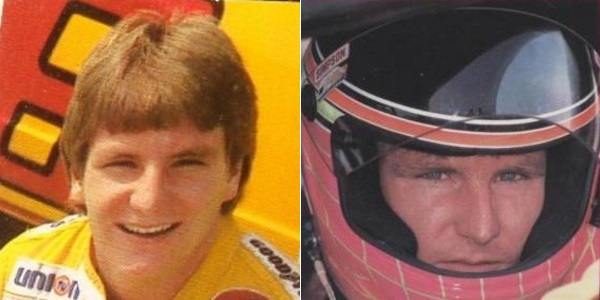 Born in Midland, Texas June 5, 1964, Bobby Hillin began his career in racing by watching his father's IndyCar team, Longhorn Racing, compete in United States Auto Club-sanctioned sprint car racing and IndyCar events. An all-district linebacker in high school, he began his stock car career at the age of 13 and soon after won the track championship at Odessa Speedbowl in Odessa, Texas, and attended the Buck Baker Driving School at the age of 16.
Hillin made his debut in NASCAR Winston Cup Series competition at the age of 17, driving a car owned and sponsored by his family and crewed by Harry Hyde in the 1982 Northwestern Bank 400 at North Wilkesboro Speedway to a 21st-place finish. He moved to North Carolina to further his career, continuing his education through correspondence courses; he graduated from high school the day before the 1983 Coca-Cola World 600; in 1984 he joined Stavola Brothers Racing, and in 1986 became the youngest winner in NASCAR's "modern era" when he won the Talladega 500 for the team, at the age of 22 years, 1 month and 22 days.
Despite the win, and two wins in the NASCAR Busch Series in 1988 and 1989 driving for Highline Racing, Hillin's career took a downturn; he would later say he was not mature enough to deal with the pressures of being a NASCAR winner.
Hillin restarted his own Busch Series team for the 1998 season, including five Major League Baseball players in the team's ownership; the team underperformed, and after the 2000 season he chose to go into-semiretirement, having decided to go into business in his native Texas. In 2008 Hillin returned briefly to competition, driving at Kansas Speedway in the Nationwide Series for MacDonald Motorsports; he drove one additional race for the team in the series at Texas Motor Speedway in 2009, but then retired for good from the sport.
Hillin is married to Jamie Patterson of Austin, Texas. He has three children with his former wife Kim; Luke, Stephanie and Joseph. He is currently the CEO of T-Rex Engineering & Construction, providing services to the Gulf of Mexico's oil drilling industry.