Bo Coleman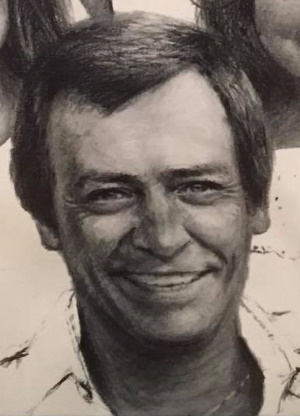 Jerry (Bo) Coleman was born July 1, 1936 to a farm couple, in Wilson, Texas in Lynn County. As a teenager, Coleman worked in the cotton fields for fifty cents an hour.
Coleman's parents farmed in Wilson until 1973, when they moved to Lubbock.
" I used to walk up and down those old half-mile cotton rows for 50 cents an hour — when we would get our crop caught up, we would hire out. And I thought, golly ... I may move to Lubbock," Bo said in a 2012 interview with the Lubbock Avalanche Journal.
In Lubbock, young Coleman first worked for the RC Bottling Company. Then the door to radio opened for him in 1956 at KLLL, 1460 on the dial. His first time on the air was declared a failure, and Coleman was ordered to return to working on the transmitter. KDUB, however, soon hired him for on-air announcing. He went to other stations, such as KSEL, for which he played the "Top 40" hits in a night-time show called the Hi-D-Ho Hit Parade, referring to the Hi-D-Ho drive-in restaurant, which attracted a large number of young people. Coleman's program became the highest-rated radio show in Lubbock.
Coleman was personal friend of Buddy Holly, Snuff Garrett, and Waylon Jennings. He had just moved to Los Angeles, when he learned of the airplane crash which in 1959 claimed Holly's life.
Coleman is an alumnus of Texas Tech University and currently lives in Lubbock.
Resources:
Remember in Tahoka When (FaceBook)
Remember in O'Donnell when (FaceBook)
Jerry Coleman continuing marathon radio career (Lubbock Avalanche Journal)
Jerry Bo Coleman Charcoal by Paul Milosevich