Look Who's Talking about Texas History
Davick Services recommends the Facebook Group "West Texas History & Memories" for history, famous people, old photos, stories, unclaimed estates and genealogy of the Western Half of Texas . . . Check it out and join the conversation
Black Texans in History
A history of Buffalo Soldiers, Black Cowboys, Pioneers and Settlers who made their home in Texas and their many contributions to taming the wilds of Texas
This site contains affiliate links to products. We may receive a commission for purchases made through these links. For Example: As an Amazon Associate we earn from qualifying purchases.

To read more and look inside an individual article just tap an image below
Black Cowboys in the American West: On the Range, on the Stage, behind the Badge
Who were the black cowboys? They were drovers, foremen, fiddlers, cowpunchers, cattle rustlers, cooks, and singers. They worked as wranglers, riders, ropers, bulldoggers, and bronc busters. They came from varied backgrounds—some grew up in slavery, while free blacks often got their start in Texas and Mexico. Most who joined the long trail drives were men, but black women also rode and worked on western ranches and farms. ... Read more Look inside
Black Cowboys of Texas
In the early days of Texas, the work of the cowhand was essential to the newly arrived settlers building a life on the frontier. The story of the Anglo cowboys who worked the ranches of Texas is well known, but much more remains to be discovered about the African American cowhands who worked side-by-side with the vaqueros and Anglo cowboys. Found inside: "The two earliest towns in the area were Mobeetie and Tascosa, both of unsavory character, and towns that Mathew did not enjoy visiting on the annual trail drives . Mobeetie, some eighty miles northeast of present - day Amarillo, had . . ." Read more Look inside
The Buffalo Soldier Tragedy of 1877
"Just east of the lake stretched the large and game-rich Casas Amarillas basin, and northwest of the lake in modern Bailey County were wetlands that attracted game of all kinds. From Silver Lake, small groups of Comanche warriors road off" . . . Read more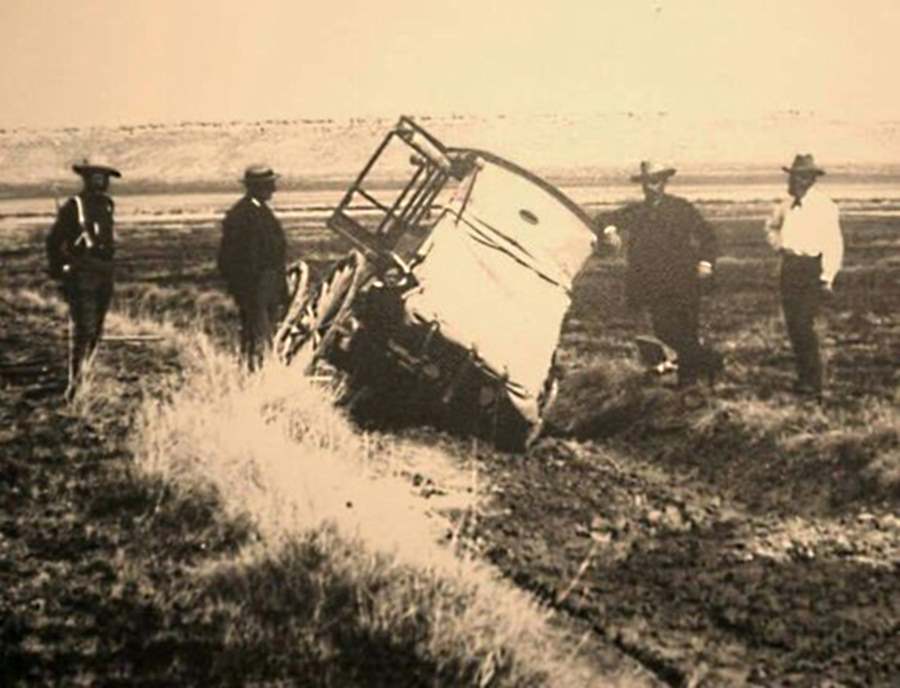 Stagecoach East of Fort Stockton
Sometime in the 1800s a stagecoach ran off the trail and nearly toppled over near Fort Stockton. The image shows a Buffalo Soldier assigned to guard the coach
Buffalo Soldiers and Officers of the Ninth Cavalry, 1867–1898: Black and White Together
Found Inside: "June 1869, Private Boston Henry, F Troop, Ninth Cavalry, was killed near Menard, Texas, by a bullet fired from ambush by John Jackson, a sixtyish farmer possessed of a mind as warped as his back. He had shot the soldier because a black soldier had written a letter to his teenage daughter. Ordinarily such killings evoked little reaction from law enforcement, but in 1869 circumstances were abnormal ... Read more Look inside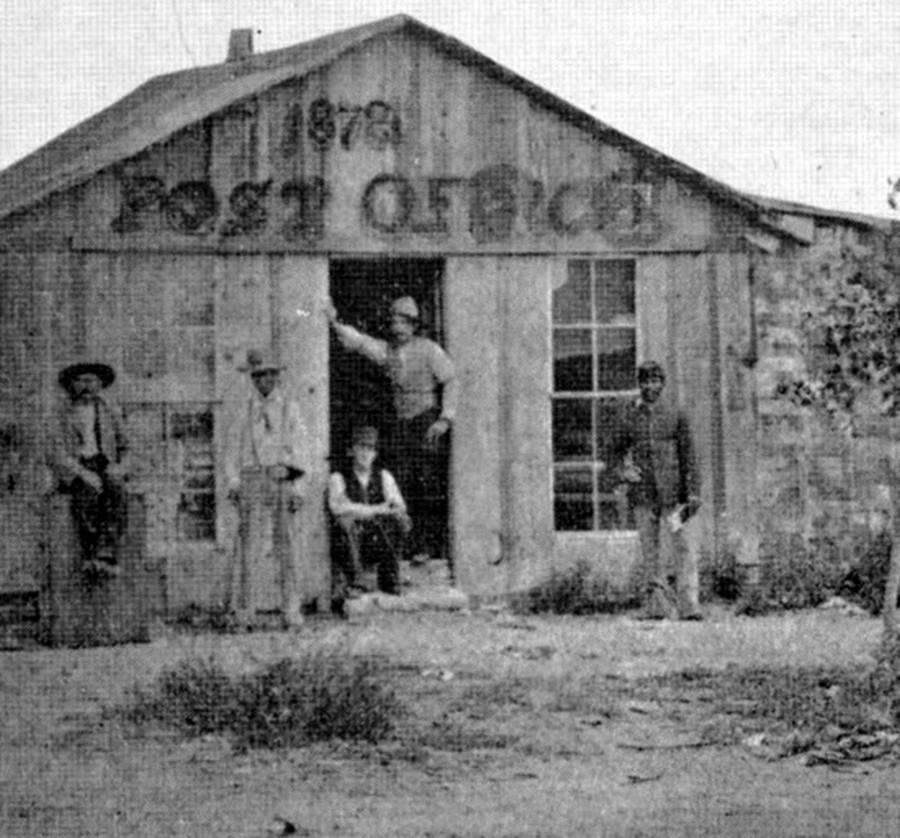 Mobeetie Texas Post Office in 1880
Five men including a Buffalo Soldier posed for this photo post card in front of the Mobeetie Post Office in 1880s.
Voices of the Buffalo Soldier: Records, Reports, and Recollections of Military Life and Service in the West
Found Inside: "Less than a year after receiving the Medal of Honor for bravery in 1870 , he was reduced to private, so he was a member of a detachment of eight that left Fort McKavett, Texas, on a scout under Wilks' s command . . . Read more Look inside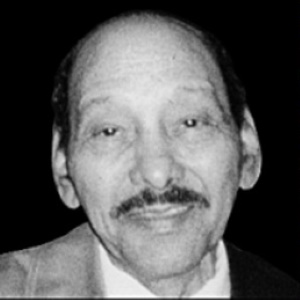 Tony Peyton
The last surviving member of the original Harlem Globetrotters, Tony Peyton lived in Lubbock from 1988 to 2001 when he moved to Midland to be near his sons . . . more about Peyton
Lincoln School: Andrews, Texas 1950 - 1961
Lincoln School served black students in the community of Andrews, Texas. It was opened in 1950 until desegregation led to the school's closure in 1961. This book looks into the history of the school along with the faculty and students in attendance . . .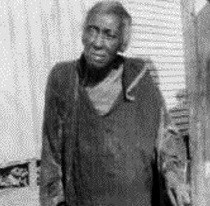 Ann Edwards, former slave in Ft. Worth in 1937
Colors of Truth
by Paula Paul
Follows the stories of Caroline and Pearlie, two teenage girls growing up in Morton Texas in the 1950s. Though both girls are the same age and growing up in the same town, their lives are very different. Caroline is a white girl, living on a farm with her parents and younger brother and sister. Pearlie is a black girl, living with her parents and siblings. She attends a different school than Caroline, though they do ride the same bus to their schools. She and her family also work in the cotton fields in Caroline's family's farm in the summer. With alternating narrative voices, the reader learns about the events of one summer, when Caroline and Pearlie's lives become intertwined... Read more Look inside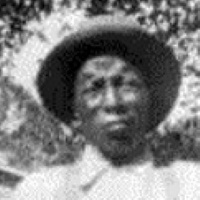 Arron Russell, Former Slave in Ft. Worth in 1937
Bill Pickett: Bulldogger (Biography of a Black Cowboy)
Bill Pickett grew up in Texas in the 1880's, the child of former slaves, to become nationally famous as the star of the 101 Ranch Wild West Show. Found inside: " In the late 1880s, Thomas Jefferson Pickett moved to Taylor, Williamson County, Texas. On October 18, 1888, he bought Lots 1 and 2, Block 77, from John S. Borues for one hundred twenty-seven dollars. The property, located at 811 East Second Street, remained the family home for many years . . . " Read more Look inside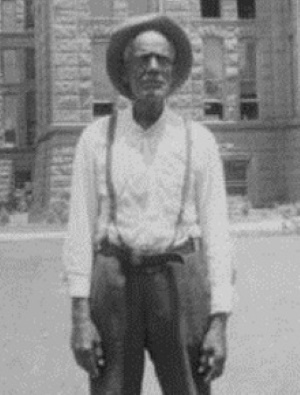 William Homer, Former Slave in Fort Worth in 1939
Sergeant Goldsby and the 10th Cavalry: The Worm Turns
by Fred Staff
This fast paced, action packed historical novel follows the true life story of George Goldsby. He was born a slave and lived in Alabama until the Civil War broke out and was forced to work for his master in the war effort. He was at Picket's Charge and escaped during the battle at Gettysburg. He served in the Union Army until the end of the war and then returned home to find his life in as bad a shape as the defeated South, a total shambles. He lost his wife and family who he had spent years dreaming of and he had to escape when he learned that he was going to be hanged for serving the North. His escape took him to Indian Territory where he starts a new life, but reenters the military when he joins the newly established 10th Cavalry. His encounters with hostile Indians... Read more Look inside
African Americans in El Paso
El Paso's African American community can trace its origins back to the 16th century, when the black Moor known as Esteban roamed the southwest and, more significantly, those Africans in the party of conquistador Juan de Oñate crossed the Rio Grande in 1598. The modern El Paso African American community began to take shape in the 1880s, as the railroad industry, military establishment, and agricultural community all had black Americans in their ranks. Black leaders and their followers . . . Read more
Thursday Night Lights: The Story of Black High School Football in Texas
"At a time when "Friday night lights" shone only on white high school football games, African American teams across Texas burned up the gridiron on Wednesday and Thursday nights. The segregated high schools in the Prairie View Interscholastic League (the African American counterpart of the University Interscholastic League, which excluded black schools from membership until 1967) created an exciting brand of football that produced hundreds of outstanding players..." Read more Look inside
The Wall That Failed: How One Community Navigated the Shifting Sands of Integration in West Texas
"A wall that was five feet high and built of concrete, rock, and mortar split Crane, Texas in half more than a half century ago—with blacks on one side and whites on the other. Evelyn Rossler Stroder, a longtime teacher, gave little thought to the wall as she ran teacher errands to the former Bethune School for blacks..." Read more Look inside
Jerry Gray - NFL football player and coach

Born Jerry Don Gray in Lubbock Texas in 1962, Gray attended Lubbock Estacada High School. Today, he is a football coach and . . , more about Jerry Gray
Unlikely Warriors: General Benjamin H. Grierson and His Family
Unlikely Warriors is the story of Benjamin Henry Grierson, Civil War hero and postwar commander of the Tenth Cavalry "Buffalo Soldiers," and his family on the western frontier.
Found Inside: " The normal winter "raiding holiday" failed to occur in 1870-71. Late in December, war parties crossed the Red and killed three men, a woman, and her child in Parker and Montague counties. In January, Big Bow led twenty-five Kiowa warriors into Young County and attacked four black men who were hauling supplies from Weatherford to their homes near Fort Griffiin. The men after killing their horses for a barricade, fought desperately ... " Read more Look inside
Buffalo Soldiers in the West: A Black Soldiers Anthology
"Discrimination befell black soldiers, and their means of support were sometimes limited. Blacks occasionally retaliated when all was not well on the frontier posts, and a number of nineteenth-century mutinies---such as those at Fort Cummings, San Pedro Springs, Fort Concho, and Fort Stockton---presaged the more violent outbreaks of the early twentieth century..." Read more Look inside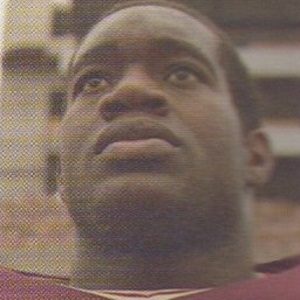 James Zachery
Born and raised in Midland, Texas, James Zachery was a professional football player, musician, actor and song writer until his murder by a criminal gang. . . read about his career and murder
The Buffalo Soldiers: Their Epic Story and Major Campaigns
"In July, two companies of the Tenth joined Shafter in a skirmish with Lipan Indians near Saragosa, Texas. Captain Thomas C. Lebo and several companies of the Tenth continued to pressure the Indians. They crossed into Mexico in August ..." Read more Look inside
Texas Haunted Forts
"A Boy Scout troop huddled around a campfire in front of Barracks Number Four at Fort McKavett, eating hot dogs and telling ghost stories. Each told their favorite story, trying to outdo the one previously told. Unbeknownst to them, a ghostly Buffalo Soldier eavesdropped on the their party. The leaders smiled at one another and listened to the imaginings of the youngsters. As the hour grew late, one of the park rangers got up to add another log to the fire. He passed the barracks and peered up toward a window and stopped dead in his tracks . . ." Read more Look inside
Henry's Story
Found inside: "Henry is getting up in years, but his story is timeless. He was on his own at the age of fourteen, lived on an Indian reservation, survived two tours in Vietnam, was the first black man to be on the police force in Cisco, Texas, and the first black man to be the commander of the VFW in Kilgore, Texas . . . Read more Look inside
In Their Own Words: Ten African-American Men With Doctoral Degrees Tell Their Story
In Chapter 8, Dr Langston B. Williams, Jr tells his story of growing up in Floydada Texas. Langston attended North Ward School in Floydada and graduated from Floydada High School in 1972. A graduate of Wayland Baptist University in Plainview in 1976 he served as a teacher, coach and administrator in Lubbock, Waco, Seguin and San Antonio Texas.
Seminole (Images of America)
by Charles George and Linda George
Seminole got its name from former slaves who escaped Southern plantations in the early 1800s and fled to the swamps of Florida. They lived alongside Seminole Indians and later came to be known as Black Seminoles. Renowned for excellent tracking abilities, they eventually served as guides for the Shafter expedition to West Texas in the mid-1870s, which opened the region. In a shallow draw on the prairie, the Black Seminoles discovered water wells dug by the Comanche. The "Seminole Wells" demonstrated the area's livability . . . Read more
200 Texas Outlaws and Lawmen
"Renowned black Lawman Bass Reeves was born in 1841 or perhaps the previous year in Arkansas, then removed with the Reeves family to Grayson County, Texas. Reeves was apparently the first black deputy U.S. marshal to be appointed west of the Mississippi . . ." Read more Look inside
Bones Hooks: Pioneer Negro Cowboy
Matthew 'Bones' Hooks was a true pioneer who not only built a town, schools, and churches, but also broke down racial barriers as one of the first black cowboys to work alongside whites as a ranch hand. Found inside: "Clarendon claimed the oldest one in the Panhandle, as the one in Mobeetie was all but gone due in a great part to the closing of Fort Elliott in 1890. Memphis had started a black community in 1922, about ten years after . . . " Read more
Equal Opportunity Hero: T. J. Patterson's Service to West Texas
On April 7, 1984, T. J. Patterson became the first African American elected to the Lubbock City Council, winning handily over his four opponents. It was a position he would go on to hold for more than twenty years, and his natural leadership would lead him to state and national recognition. Patterson grew up during a time of American social unrest, protest, and upheaval, and he recounts memorable instances of segregation and integration in West Texas. As a two-year-old, he survived polio when African Americans were excluded from "whites only" hospitals. When he attempted to enroll at Texas Tech after graduating from all-black Bishop College..." Read more
Crescent City Blues: A Contemporary Western Novel
"Texas Ranger Concho Ten-Wolves grew up on the Kickapoo reservation just outside Eagle Pass, Texas, on the Rio Grande border between Mexico and the United States. His mother was full-blooded Kickapoo, his father was black – they disappeared before he was a year old ..." Read more Look inside
The Great Plains during World War II
Emphasizing the region's social and economic history, The Great Plains during World War II is the first book to examine the effects of the war on the region and the responses of its residents.
"... when black troops arrived at Midland, Texas, in January 1942, given the military and social traditions of the time, they were segregated into service and quartermaster units. The black soldiers also had their own mess, housing and service club on the base and a segregated USO club in Odessa. Racial clashes did not occur on the base, however, until " . . . Read more Look inside
Bloods by Wallace Terry: Black Veterans of the Vietnam War
The national bestseller that tells the truth about the Vietnam War from the black soldiers' perspective. "First Lieutenant Archie "Joe" Biggers, Colorado City, Texas.
The first one I killed really got to me. I guess it was his size. Big, broad chest, Stocky legs. he was so big I thought he was Chinese. I still think he was Chinese. We were on this trail near the Ashau Valley. I saw him and hit the ground and came up swinging like Starsky and and Hutch . . . " Learn more
Make Haste Slowly: Moderates, Conservatives, and School Desegregation ...
Found inside: "In the farming village of Friona, in northwestern Texas, integration took place, with black children enrolling in a previously all-white school. Elsewhere in the South, segregationists denounced the Supreme Court ruling and called for ... " Read more Look inside
Buffalo Soldier Regiment: History of the Twenty-fifth United States Infantry, 1869-1926
Indeed, black soldiers had been serving since the Revolutionary War, but now, for the first time, they became part of the regular army, enjoying the same privileges, performing the same duties, and facing the same tedium and occasional danger that were every soldier's lot, but with the added burden of the intense racism of the time. ..."Remained in camp there until March 26, 1876, when it started on march for Fort Stockton, Texas ..." Read more
African Americans in Amarillo
Amarillo became a town in 1887 when merchants opened stores to cater to railroad workers. The first African Americans in the area were Jerry Callaway, who came to the area in 1888 with a white family, and Mathew "Bones" Hooks, a highly respected cowboy who moved to Amarillo in 1900 and later worked for the railroad. By 1908, five African American families had moved to Amarillo. The black community grew and people established churches, businesses, and schools. With the 1950s and 1960s, Amarillo citizens participated , . . Read more Look Inside
Black Firsts: 4,000 Ground-Breaking and Pioneering Historical Events
A testament to a rich but often overlooked part of history, this work captures the stories of barrier-breaking African American pioneers in all fields—arts, entertainment, business, civil rights, education, government, invention, journalism, religion, science, sports, and more . . . Read more Look inside
The Shadow of Slavery: Peonage in the South, 1901-1969
Found inside: "Methods of intimidating black labor to keep them at work were anything but subtle. An unidentified writer from Lone Wolf, Texas , complained to the NAACP in 1923 that Isiah Sanders had refused to work on a Saturday afternoon because he wanted to play baseball . He went to the game , and later that afternoon his bosses " ... Look inside
Orphan Child
"I started at my new school, Wink Elementary in the fall of 1969. I was put in the first grade. In 1969 the city of Wink and its school system was still not completely integrated, but it was getting there. One of the local town kids and I were the only black kids in my class. The mixture of students was about 90% Caucasian, 5% Hispanic and 1% other, meaning black Native American. All the same, though it was one of the finest schools I ever attended and the kids were all friendly and courteous to each other and to me. Like any school, if you were the new kid on the block you have to be picked on. Right! My first day of school was no different. Being one of the only black kids in the class made my first day even tougher. On my first day..." Read more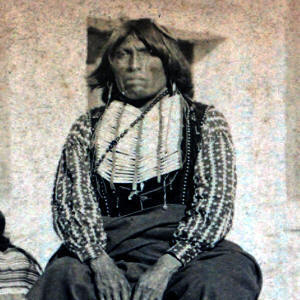 Black Horse and the Buffalo Hunter's War

Black Horse surrendered to Buffalo Soldiers out of Abilene. The last Indian raid in Texas began when Black Horse and his renegade band of Comanche, camped in Yellow House Canyon in 1876 in Lubbock County and murdered a hunter in Post. The running battle that became known as "The Buffalo Hunter's War" was fought across the South Plains with major incidents in Garza and Lubbock counties and came to an end in Cochran County when . . . continued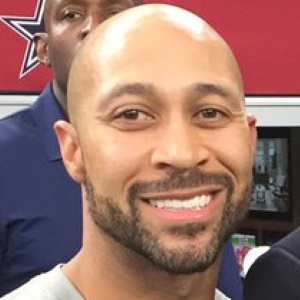 Shaud Williams
Born in Andrews, Texas October 2, 1980, Shaud Williams attended and later coached for Andrews High School between 1995–1998. He attended college and played football for the University of Alabama and played professionally for the Buffalo Bills, Florida Tuskers and the Omaha Nighthawks . . . more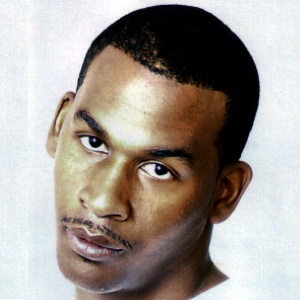 Tiki Davis
Tiki realized a goal of playing collegiate football that would serve as a stepping stone to greater achievements. Tiki Davis was born on July 27, 1978 in Andrews, and grew up in Odessa Texas He is an actor, thought leader, coach, speaker and entrepreneur . . . Read more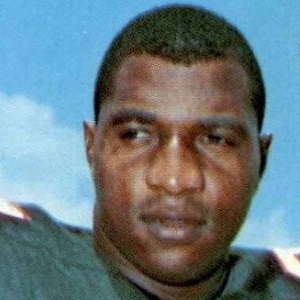 Junior Lee Coffey
Played for Dimmitt High School Bobcats, University of Washington Huskies, the Green Bay Packers, Atlanta Falcons, and New York Giants.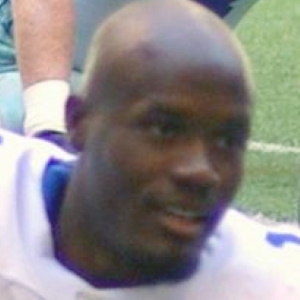 Roy Williams
Roy Williams was born December 20, 1981 in Odessa. He attended Permian High School. He played college football for the University of Texas Longhorns and played professionally as a wide receiver in the NFL for the Detroit Lions, Dallas Cowboys, and Chicago Bears . . . more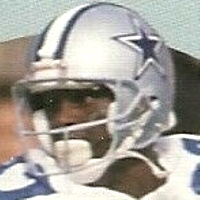 Derrick Shepard
Derrick Shepard was born January 22, 1964 in Odessa Texas. He was a wishbone quarterback for Odessa High School. He was converted to a wide receiver at the University of Oklahoma and played professionally for the Washington Redskins, New Orleans Saints, and Dallas Cowboys.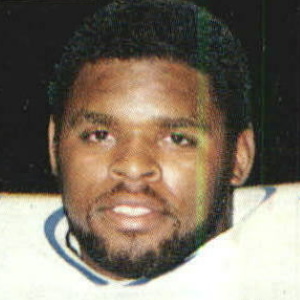 Curtis Bledsoe
Curtis Bledsoe was born March 19, 1957 in Odessa, Texas. He is a former professional football player who played fullback, halfback, and running back for the Kansas City Chiefs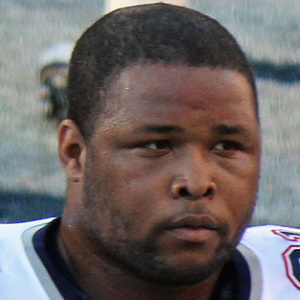 Marcus Cannon
Marcus Cannon was born May 6, 1988 in Odessa Texas He is an offensive tackle with the New England Patriots of the National Football League . . . more about Cannon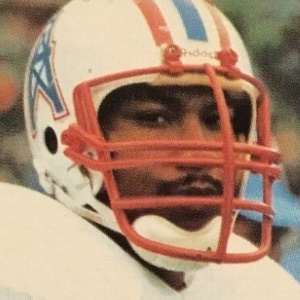 Daryl Hunt
Daryl Hunt was born in Odessa Texas November 3, 1956. The son of educators, he was the first African-American to play football at Odessa Permian High School. He was a linebacker for six seasons for the Houston Oilers.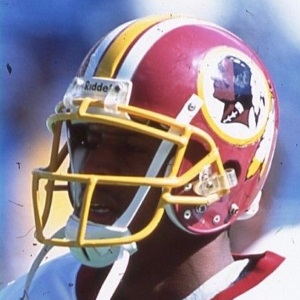 David Terrell
Former NFL safety David Terrell was born in Floydada, Texas July 8, 1975. He attended high school in Sweetwater . . . more about Terrell
Damon Washington
Born February 20, 1977 in Lockney, Texas. Washington is a former NFL running back . . . more about Damon Washington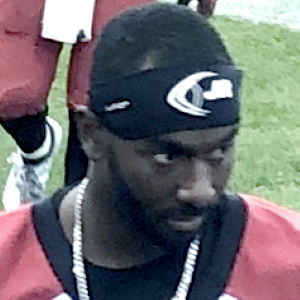 Jamar Wall
Born in Plainview Texas January 10, 1988, Jamar has won football honors in High School, College and Professionally. He played for Plainview High School, Texas Tech, Dallas Cowboys, Houston Texans and Philadelphia Eagles and for the last several years with Calgary Stampeders.
Lawrence McCutcheon
Lawrence McCutcheon was born on June 2, 1950 in Plainview, Texas. He graduated from Plainview High School in 1968. McCutcheon is a former running back in the National Football League. He is also an actor having played himself in the TV series Wonder Woman . . . more McCutcheon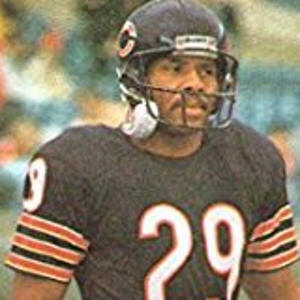 Dennis Gentry - professional football player

Born in Lubbock Texas February 10, 1959, Gentry graduated from Lubbock Dunbar High School and Baylor University. He was drafted into the Chicago Bears in 1982 where . . . continued
Brandon Williams - professional football player

After an impressive HS record, Williams accepted a scholarship from Texas Tech University and started as a defensive end in his 2nd year. He led the Big 12 Conference with 21 tackles . . . more about Williams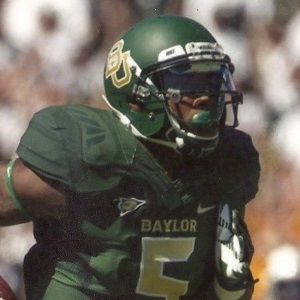 Antwan Goodley
Born and raised in Midland, Texas, Goodley attended Midland High School, As a senior, he was named first-team All-District 2-5A and first-team All-Permian Basin . . read more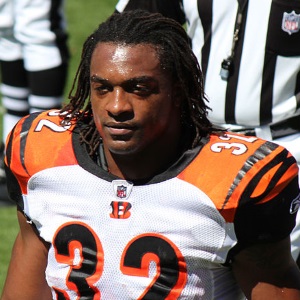 Cedric Benson
Born in Midland, Texas in 1982. Benson attended Robert E Lee High School in Midland. He is a former University of Texas and NFL running back. . . more about Cedric Benson
Resources:
What's your Favorite Book about a Texas County, Town, Person or Place? Here's our best reads list County by County