Save with Foreclosed, Pre-Foreclosure, Post-Foreclosure Real Estate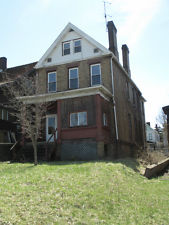 Sold!
This large 4 bedroom 2 bath foreclosed brick home sold at auction on eBay for $4,650 April 23, 2015. Discover how much you can save by shopping foreclosures, tax sales and bank repos.
Browse live foreclosure auctions
See recently sold foreclosures
Arizona Foreclosure, Tax, & Repo Auctions
Take advantage of economic conditions in Arizona and find a foreclosed or distressed property for thousands of dollars less than than market value. If you are in the market at all looking for properties as a 1st time home buyer, move up buyer, 2nd home buyer, vacation property or investor, now is the time to find the best value in Arizona homes and land.