Famous People from Midland County Texas
Antwan Goodley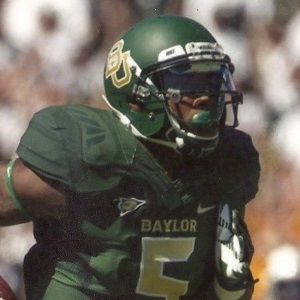 Born September 6, 1991 in Midland, Antwan Goodley was raised in Midland and graduated from Midland High School, where he played wide receiver, and cornerback. As a senior, he was named first-team All-District 2-5A and first-team All-Permian Basin.
He played college football at Baylor University from 2010 to 2014. During his collegiate career, he earned All-American honors as a wide receiver and recorded 150 receptions for 2,366 yards and 21 touchdowns.
Goodley signed with the Dallas Cowboys as an undrafted free agent on May 2, 2015. On September 1, 2015, he was released by the Cowboys.
Next he signed with the Seahawks practice squad and was released by the Seahawks as part of roster cuts.
On December 27, 2016, Goodley was signed to the Green Bay Packers practice squad and signed a futures contract with the Packers on January 24, 2017. He was waived/injured by the Packers on May 8, 2017 and was placed on injured reserve.
On July 28, 2017, Goodley signed with the Kansas City Chiefs, only to be waived/injured three days later and placed on injured reserve. He was released on August 22, 2017.
On April 6, 2019, Goodley was assigned to the Baltimore Brigade. On April 12, 2019, he was placed on recallable reassignment and became a free agent.
Goodley is currently living in Mesquite, Texas.