Antelope School, Class of 1936 -1937 Floyd County Texas
The Antelope School was located south of Doughtery in Southeast Floyd County.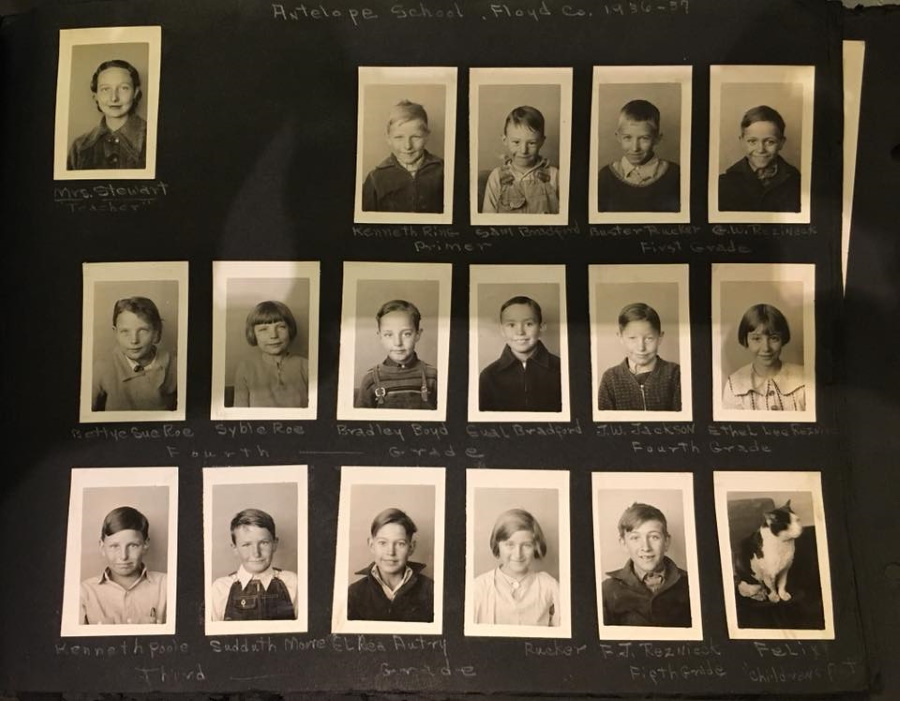 Grades: Primer through fifth grade.
Mrs. Stewart, Kenneth Ring, Sam Bradford, Buster Rucker, G.W. Rezineck, Bettye Sue Roe, Syble Roe, Bradley Boyd, Eual Bradford, J.W. Jackson, Ethel Lee Reznieck, Kenneth Poole, Sudduth Moore, Elrea Autry, (unnamed) Rucker, F.J. Reznieck and Felix (children's cat). All that remains today of the Antelope community is the cemetery.