America's Least Populated Counties Ranked by Population
Stories and Statistics from America's Least Populated Rural Counties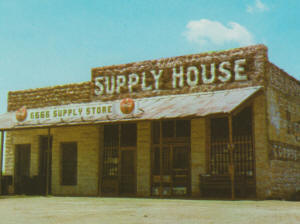 Isolated, secluded, steeped in history and rich in tradition -- these counties are the least populated and most isolated places in America.
The people who live in these remote, isolated places enjoy a lifestyle and individual freedoms that many thought vanished in the United States long ago.
Texas has the highest number of sparsely populated counties (22) followed by Nebraska (20),and North Dakota(17). Hawaii has only one county to make the list but Kalawao County became the least populated county in the country as of 2013.
Lake And Peninsula Borough in Alaska is the least densely populated county with 14.35 sq miles per person followed by Yakutat Borough with 11.91 and Loving County Texas with 7.04 sq miles per person.
Kalawao County isn't just the least populated county in the country. With a 50,618 average per capita income, its residents also enjoy the highest income for under populated counties. It ranks above the second highest income in Mineral County Colorado where local residents earn $42,539 and Borden County Texas with average earnings of $40,241 per year.