Amarillo Slim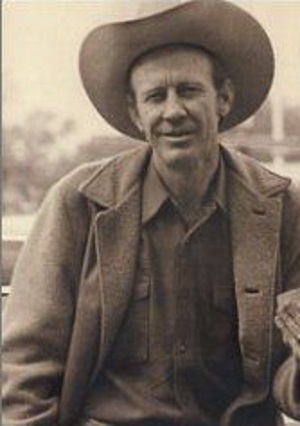 Thomas Austin Preston, Jr., known as Amarillo Slim, was a professional gambler known for his poker skills and proposition bets. Preston won the 1972 World Series of Poker (WSOP) Main Event and was inducted into the Poker Hall of Fame in 1992.
Preston was born in Johnson, Arkansas December 31, 1928. His family moved to Turkey, Texas for better job opportunities when he was still a baby. After his parents divorced, his mother returned to Johnson, while his father moved to Amarillo. Preston ended up living with his father in Amarillo.
Slim is quoted as saying: "It's a good thing he did, because Amarillo Slim sounds a heck of a lot better than Turkey Tom or Arkansas Austin." He would consider home for the rest of his life, hence his nickname.
Before becoming famous as a tournament player, Preston was a rounder, touring the United States looking for gambling action along with Doyle Brunson from Fisher County and Sailor Roberts. Together the three men would look for any gambling opportunity they could get their hands on, often finding themselves at the poker table.
Some of his proposition bets include winning $300,000 from Willie Neslon playing dominoes and $2 million from Larry Flynt playing poker. He beat Minnesota Fats at pool with a broom, Bobby Riggs at table tennis with a skillet, and Evel Knievel at golf with a carpenter's hammer.
Amarillo was in Columbia for the grand opening of the Casino de Caribe when he was thrown into a helicopter and tied up with wires by men working for Pablo Escobar, one of the biggest drug dealers in the world. Pablo suspected he was working for the government, but once it was confirmed that Amarillo was clean, he gave him a grand tour of the country.

During the helicopter ride, Pablo mentioned that he loved Amarilloís gold-plated buttons. As a thank you for not killing him and to make sure they were still on good terms, Amarillo sent Pablo his own set of gold plated buttons.

A few months later, Amarillo received a phone call from one of Pabloís men informing him that Pablo had sent him something: pure emerald buttons. Who else besides Amarillo Slim can say theyíve be-friended a violent drug lord?
ďIf thereís anything Iíll argue about, Iíll either bet on it or shut up. And since itís not becoming for a cowboy to be arguing, Iíve made a few wagers in my day. But in my humble opinion, Iím no hustler. You see, neighbor, I never go looking for a sucker. I look for a champion and make a sucker out of him.Ē Amarillo Slim
Preston died on April 29, 2012, of colon cancer at the age of 83.