Alex Ross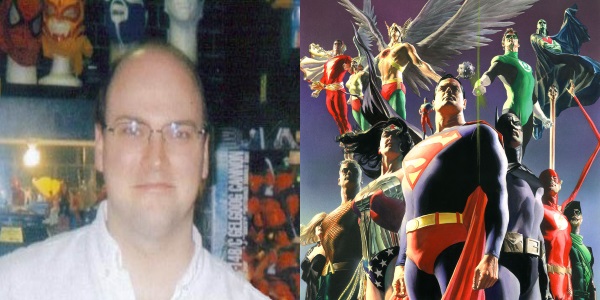 Born in Portland, Oregon January 22, 1970. Alex Ross was raised in Lubbock, Texas by his minister father, Clark, and his mother, a commercial artist. Alex made his artistic debut at three when, according to his mother, he grabbed a piece of paper and drew the contents of a television commercial he'd seen moments before. By age 13 he was scripting and drawing original comic books. At age 17, Ross began studying painting at the American Academy of Art in Chicago, where his mother had studied.
Ross' first published comic book work was the 1990 five-issue miniseries, Terminator: The Burning Earth, written by Ron Fortier and published by NOW Comics. He was hired by Marvel Comics to illustrate Marvel's central characters in the comic book event, Marvels in 1994.
"Ross may simply be the field's Favorite Painter, period. That's despite the fact that many outstanding painters are at work in today's comic books.