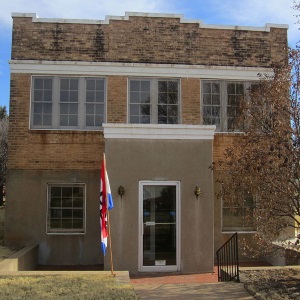 Albert Traweek, was born in Comanche, Texas, on December 1, 1875.
Traweek received his degree from Fort Worth University School of Medicine and was issued a medical certificate by Baylor University. He later took postgraduate courses at New York Polyclinic and Chicago Polyclinic. He first practiced in Memphis, Texas in Hall County, where he remained for a short time before moving to Matador in September 1897 when he was 22. He practiced medicine in Motley County for more than sixty-two years, first as the "saddle bag" doctor and then the "horse and buggy" doctor.
Eventually Dr. Traweek took to riding a motorcycle as a more efficient way of reaching his far-flung patients, and he was the owner of the first automobile in Motley County. For more than half a century Traweek was known as the "pneumonia doctor" because of his success in bringing patients through that dreaded disease. He built the first hospital in the county and was the county's first health officer. The hospital still stands and is now the Motley County Historical Museum.
Doctor Traweek died on January 10, 1959, at Quanah Memorial Hospital in Quanah in Hardeman County at age 84 and is buried in Matador.
Resources:




Books about Motley County People and Places
Motley County Estates with Unclaimed Money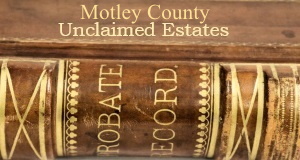 These Deceased Residents of Matador and Roaring Springs Texas Left a total $1,013 in Unclaimed Money for their heirs.
Know the Heirs? Let them know See the full list