Texas Auctions by Type
Texas Auctions by
Current Bid
$100 to $5000
$5001 to $20,000
$20,001 to $50,000
$50,001 to $150,000
$150,001 to $300,000
$300,001 to $500,000
$500,001 to $1000,000
Foreclosure Auctions by State
Texas Town for Sale on eBay
It's amazing what you can buy on eBay. Some lucky bidder is about to own the entire town of Albert Texas. The whole town is for sale. The 1920s era school, the 100-year-old tavern, the icehouse; all the buildings and all the land will be auctioned off in the next few days. Lyndon Johnson studied as a young boy in the old stone schoolhouse that goes with the sale. There's a house for the new mayor plus a dance hall built in 1922 and all thirteen acres of picturesque countryside in the heart of Texas Hill country.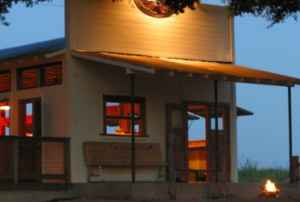 Albert Texas
The new owner can cool his heels on the outdoor patio and beer garden and shade himself beneath massive 500-year old oak trees where Spanish explorers, early pioneers and Texas Independence fighters once rested.

The historic town, once a popular stagecoach stop was named for Albert Luckenbach who also founded a town now known as Luckenbach, made famous by the 1977 Willie Nelson/Waylon Jennings hit song "Luckenbach, Texas" .

Albert is no dry, dusty ghost town on a back country road in the middle of nowhere. It's just 70 miles from both Austin and San Antonio, in an area known for its towering oaks, wildflowers, German heritage and laid-back attitude. The old schoolhouse is currently used as a community center by the residents of Gillespie County. Music lovers have also discovered Albert, thanks to the live music performed regularly at the tavern, or "Icehouse" as they're called in this part of the country. Albert is now a popular stop for weekend day-trippers in the middle of Texas' burgeoning winemaking region.

Whether someone wants a town they can share or they want their own private retreat, the lucky bidder will be owner of a very special place.
Feb-08-08
Update: According to a recent CNN report someone in Italy placed the winning bid of $3.8 million but eBay has more exclusive secluded properties left. See below.
Property For Sale In or Near Ghost Towns
See More Ghost Town Property for Sale
See Recently Sold Ghost Town Property
What's your Favorite Book about a Texas County, Town, Person or Place? Here's our best reads list County by County