Texas Hill Country Auctions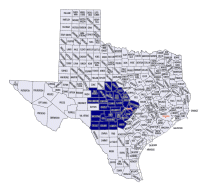 The Texas Hill Country is a beautiful place; rich in culture, scenery, and history. If you have never been here and experienced the beauty and grand scale of the scenery available, then you owe yourself a trip.
The area is unique for its fusion of Spanish and Central European (German, Swiss, Austrian, Alsatian and Czech) influences in food, beer, architecture, and music.