ROUNDING UP MEXICO'S MOST WANTED
U.S. Representative Judge Ted Poe (TX-02)
It's a big day in the U.S. when we catch someone on our Most Wanted List. Shouldn't it be an even bigger day when we catch someone on Mexico's Most Wanted List? In Ohio, that's right Ohio. It's a long way from our southern border with Mexico.
Julio Ernesto Cobian-Ariaza is just 27 and this Mexican citizen is already a career criminal alien. This illegal is wanted back home in Mexico for his connection to two murders and two more attempted murders. But his list of offenses here in the U.S. is much longer. He's been convicted of attempted murders, assault with a firearm and street terrorism, in plain English--gang activity. We've caught him twice before and sent him home. First in 1999 when he was just 20. And again in September of 2001. This time as an aggravated felon at the tender age of 22. Just sneaking back into the country from Mexico once is a felony punishable by 20 years in prison. So his laundry list of crimes in the U.S. alone should have him locked up in the penitentiary for decades. But an even more disturbing part of this story is Ariaza isn't alone. His arrest is just one of more than 3 thousand gang members in just a few years.
A crackdown on gangs with foreign born and illegal members
He's among many alien gang members representing almost 400 different gangs across the United States. People mock our country and say we are the world's police. But the truth is our open borders make us just that. We can't clear our own top ten most wanted list but we're making a dent in some others. These international outlaws are targeting Americans on our own streets and we'll keep rounding up these murderous illegals until we shut down our borders. If we could do that we would have a good shot at clearing at least one name of our own most wanted list.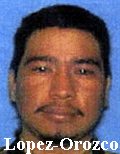 Jorge Alberto Lopez-Orozco is number 2 on the infamous FBI lineup. Born in Mexico he's just 30 and he's already accused of brutally murdering his girlfriend and her 2 young sons. Friends suspect she found out he was already married with his own children and tried to break it off. The family went missing for days. Until a few fishing buddies riding ATVs stumbled on their burned out car and what looked like a charred body. The police ruled it was actually three bodies. Orozco's girlfriend and her two young sons ages 2 and 4 were all gunned down. Shot in the head or chest and their bodies set ablaze. Jorge Alberto Lopez-Orozco is still out there and thanks to our virtually open borders he could be living on any American street as we speak.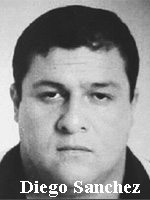 And that American street may have been made much more dangerous by Diego Leon Montoya Sanchez from Colombia also topping our 10 Most Wanted. He's one of the leaders of the most powerful and violent drug cartels in Colombia and he's accused of pumping tons of cocaine into the U.S.--tons of cocaine that could be sold to the same foreign-born gang that Mexico's Most Wanted Julio Ernesto Cobian-Ariaza was running in when he got caught in Ohio.
The moral of this story is maybe we should stop accepting the world's most dangerous criminals so we can get back to ours. Seal the borders protect Americans and let the rest of the world deal with their own criminals on their own soil. That's just the way it is.