Webb County Commissioner Arrested on Federal Bribery Charges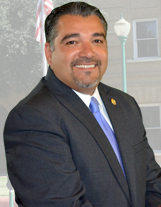 Commissioner Montemayor, 36, of Laredo, Texas, is charged with two counts of federal programs bribery.
Banks Slash $50 billion off debt owed by borrowers with "robo-signed" documents
Banks that used robo-signers are settling with borrowers whose loan documents may have been fraudulently signed.
Are Offshore Title Plants Legal?
Public officials and real estate professionals everywhere should be asking their state and federal regulators why this foolish, deceptive and possibly illegal practice is allowed to continue . . . find out what you can do
New Streamlined DOJ Procedure Makes Modifying or Terminating Old Antitrust Settlements and Litigated Judgments Easier
The new procedure, which is voluntary and effective immediately, updates a 1999 protocol . . . Learn More
Website Breaches
Man Wins $5.6M in Database Error Lawsuit Against County
Prince George's County Maryland will have to anti-up more than five million dollars to atone for a database error from 2007 that caused an innocent man to be arrested in D.C. and spend five days in jail in 2009 . . . read more
Elected Officials With Phony Degrees and Certifications
Identity deception can take many forms. Fraudulent degrees and certifications when touted by elected officials could be one of the worst.
---
Official Blunders
Iowa County Clerk Arrested for Same-Sex Marriage Scam
Grundy County Iowa Deputy Clerk of Court Brigitte Van Nice has been arrested on charges she forged signatures on an Iowa marriage certificate for two men in Florida in a cyberspace marriage scam . . .
---
---
Taxes, Jobs, and the Economy
Cities and Counties Brace for Property-Tax Amendment
Florida's cities and counties are bracing for the loss of an estimated $1 billion in property taxes if voters approve a state constitutional amendment while supporters say taxpayers, homeowners and job seekers will be the big winners . . . learn what the amendment does
---
Allegations of Official Misconduct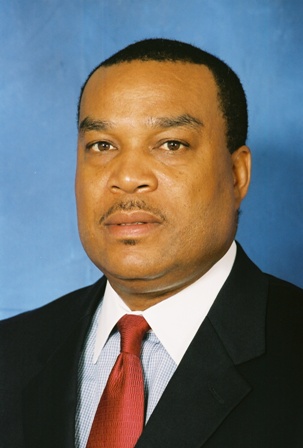 Indicted Clerk Defies Judge
Former Shelby County TN General Sessions Court Clerk Otis Jackson was supposed to enter into an agreement with prosecutors and get diversion which would have wiped official misconduct charges off his record. Instead, Jackson's defiance will force the case to trial . . . read more
---
---
Taxes, Jobs, and the Economy
FCC Proposal to Expand Internet Taxes Tabled
The Federal Communications Commission has withdrawn a proposal to tax broadband internet service after a public outcry over the issue. The proposal, filed earlier this year would have allowed taxes on text messages and cell phone usage as well as increased taxes on internet services . . . read more
---
Allegations of Official Misconduct
Contra Costa District Attorney Faces Federal Political Retaliation Lawsuits
Two more lawyers are suing District Attorney Mark Peterson in federal suits that claim he retaliated against them for supporting his opponent in the 2010 election . . . Read More
---
94 Million People Exposed to ID Fraud by Government Record Keepers
Its not premeditated attacks by hackers, but "stupidity and negligence" on the part of federal, state and local agencies that is at the core of most breaches, putting more and more of us at risk with each passing year according to a recent report in ABC News.
---
Allegations of Official Misconduct
Drew County Circuit Clerk Faces Criminal Charges
Following a report by the Arkansas Legislative Joint Auditing Committee, Drew County Circuit Clerk Pat Savage Montgomery is facing criminal charges alleging she stole $18,253 . . . read more
---
Official Corruption
Convicted Public Official Just Can't Catch a Break
Former Wayne County Clerk Melissa Turpin was given a break in 2009 when she served only 60 days jail time of a ten-year sentence for stealing $140,000. Last month she was arrested again on felony charges alleging she forged the signature of Pulaski County Clerk Ralph Troxtell earlier this year . . . read more
---
One Million Records Missing From Tarrant County Site
One in twelve records were missing from Tarrant County Website from March 2012 to September 2012 following concerns suspects arrested in New Mexico on drug charges may have mined personal data from records on county websites nationwide to create false identities. Nearly a million records were missing from the Tarrant County Website according to Tarrant County Clerk Mary Louise Garcia . . . read more
---
Official Misconduct
Suspended County Judge to Remain Highest Paid Official in Aransas County
Suspended Aransas County Court-at-Law Judge William Adams will get a slight pay cut but he'll remain the county's highest-paid elected official in spite of video of his daughters beating . . . Read more and watch the video
---
How Mexican Law Protects Texas Homeowners
Financial analysts are struggling to understand why Texas has fared so much better than other states during the housing crises. Some analysts are beginning to realize the answer dates back to before Texas was a state and its founder, Stephen F. Austin wanted homeowners to be protected from the greed exhibited by lenders of the time . . . read more
---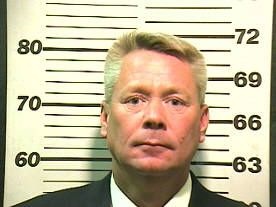 County Commissioner Indicted for Murder
After months of ethics, drug and corruption charges in Mobile County Alabama, A Baldwin County Grand Jury indicts Mobile County Commissioner Steve Nogile in the shooting death of his former girlfriend, Angel Downs. Video clips outline the accused commissioner's problems with the law.
---
Taxes, Jobs, and the Economy
Tax Credit Helps Small Employers Provide Health Insurance Coverage
WASHINGTON ― Many small businesses and tax-exempt organizations that provide health insurance coverage to their employees now qualify for a special tax credit, according to the Internal Revenue Service. . .

---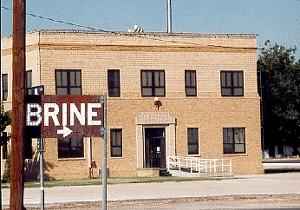 America's Loneliest Counties
Isolated, secluded, steeped in history and rich in tradition -- these counties are the least populated and most isolated Cities and towns in America. Updated April 2014
---
County Clerk Steals $140K Gets 60 Days Jail
The county clerk in Wayne County, Kentucky has pleaded guilty to stealing nearly $140,000 during her first two years in office. The Plea deal gives her 60 days in jail and ten years probation under house arrest.
---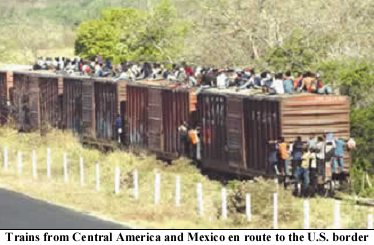 The recently released Department of Homeland Securityís Annual Performance Report reveals how little control the United States actually has over its land and sea borders, despite the 9/11Commissionís report citing uncontrolled borders as a threat to homeland security.
---
"Obscene" County Recorder Released from Prison
Patrick O'Malley, the former recorder for Cuyahoga County, Ohio was recently released from federal prison and will complete his sentence in a Cincinnati halfway house. According to federal officials, he is scheduled to be released from the halfway house on November 3, 2009.
---
County Recorders Shutter Offices to Stay Afloat
County recorders throughout the country have begun closing their offices one day a week in order to keep their offices operational and within their budgetary confines.
---
County Officials Take Protective Stance Against Property Fraud
Officials in Cass County, Minnesota recently implemented a new program that alerts residents when a document has been filed against their property, thus, avoiding many fraud schemes... Stance against property fraud
---
Dallas School District Issues Phony Credentials to Foreign Teachers
Worker's in Pennsylvania may be surprised with multiple tax bills after a Texas school district fraudulently provided bogus Social Security numbers to foreign teachers. The district's dangerous practice may have exposed thousands of Texas children to unqualified teachers with criminal records.
---
Immunity No Defense for Official Website Content
Elected officials who publish private information contained in Public Records on their websites cannot rely on official immunity as a defense according to a recent Ohio appeals court ruling.