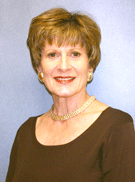 Guest Editorial

Meet Your County Commissioners

Glory Hopkins, Fort Bend County District Clerk

August 24, 2006

It's the time of the year when Commissioners Courts adopt budgets. Commissioners in Fort Bend County are in complete agreement with other county commissioners when it comes to giving themselves hefty pay increases.

The Waco Tribune-Herald says that McLennan County "Commissioners sneak in their raise." A Commissioner stated, "I think it would be best to talk about it since we don't have the newspaperman here right now." They awarded themselves an 11.8% raise after comparing their salaries to the salary of the Waco ISD Superintendent of Schools.

Our Commissioners have a much higher self-esteem quotient than those in Waco, and they are so impressed with themselves that they want to tie their salaries to the base salary of State District Court Judges.

County judges and commissioners must get filled with blinding self-importance at training camp because they spend most of their terms in office looking in a mirror admiring their own reflections. They learn the definition of a commissioner is "being self-employed while picking up a county paycheck", and probably spend a lot of time laughing at the poor taxpaying fools back home.

The truth is that our Commissioners Court is working less and is less informed about County government than any group in the 20 years I have been your District Clerk. I would like for you to meet the Commissioners that I know. You may not recognize them.

The only time that I hear directly from them is when they want something. They want to avoid jury duty; to help a friend avoid it; or call me at home for a certified copy of a divorce decree because an important "personal business" deal needs closing. Other than that, they speak only through minions.

They aren't bothered with the mundane functions of County government. It's much easier to "delegate" to "committees" or "volunteers."

They avoid responsibility and the mental strain of making educated decisions and have become rubber-stamps using committees as a clever way to avoid those pesky "open meetings" requirements when they want to hide from the public and press. Predetermined goals are achieved "under the radar" of public scrutiny. High- paying jobs are awarded to unqualified, unemployed friends. And, while the "volunteers" are doing the Commissioners' work, they can spend the extra time doing something important like raising money and campaigning for reelection.

I "volunteered" on the Commissioners' technology committee for nearly 3 years. I attended over 100 meetings. They expect other elected officials, department heads, and county employees to quit working fulltime at our jobs and become their servants. If you complain, they immediately charge that you are "uncooperative" and "not a team player." Since they don't work fulltime, they can't understand why anyone else would want to.